Are you waiting for a new product from Apple? Well, the year 2023 will be the year for Apple to move with providing the best of the best products which also includes providing a great innovative gadgets to the users. Well, already we got to see the new MacBooks and even iMacs which made their way to release. But, what about future products?
If you have been following the leaks, you must be aware of the fact that the Cupertino giant has been planning towards giving an extra within the world of AR and VR world. And to make it a reality, soon we will get to see the new Apple AR headset make its way to release to the public. Let's now talk more about this new headset from Apple.
Apple MR Headset to feature a great health and wellness feature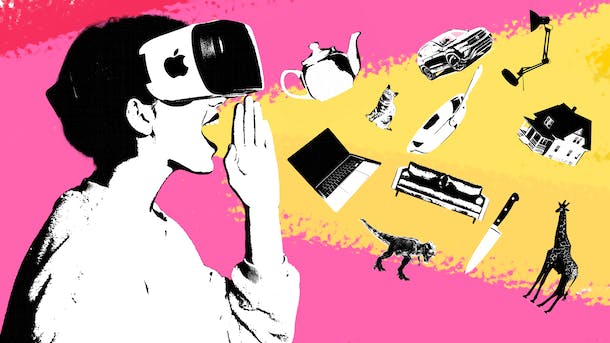 Speaking of this new headgear, it will include the most cutting-edge technology ever, allowing you to combine both augmented reality (AR) and virtual reality (VR) at once. However, in terms of functionality, Apple will not only put more emphasis on enhancing gaming and conferencing capabilities, but you will also be able to take use of the newest health-focused features like receiving insights into the user's health and wellbeing.
According to sources, the corporation will continue to assist in the delivery of greater health and wellness-related information, including specifics regarding exercise and meditation. You will also track your medical history among other things.
What more can we expect from this future Apple MR headset? It will have a new interactive function that will make it simple for users to connect with other AR applications using the MR headset.
This includes creating new AR-based applications. Without understanding how to code, consumers will be able to create AR-based applications, making them available to all users. This could inspire users to develop more interesting augmented reality headset applications.
According to rumors, the new MR headset will include a set of interchangeable lenses that might provide consumers with richer, higher-quality images. Additionally, this AR headset you are purchasing will connect seamlessly to the well-known Apple ecosystem.
When will the Apple MR Headset launch?
As of right now, there have been rumors that the new Apple MR headset would soon be released, but there have also been reports that the introduction of this headset has been postponed because of technical difficulties the headset has been causing. But as soon as we have official confirmation regarding the specifics of the debut of this new beast flagship, the Apple MR Headset, we will update you with additional information.