Do you get sudden, unexplainable urges to have an ice cream on a sunny day? Just remembered that it's your anniversary and that designer bag that your girlfriend's been eyeing is still sitting in the window of her favourite store? Are you in a spot of bother because you can't get it in time? Now say goodbye to your frown with ASAP, the Sydney-based concierge service.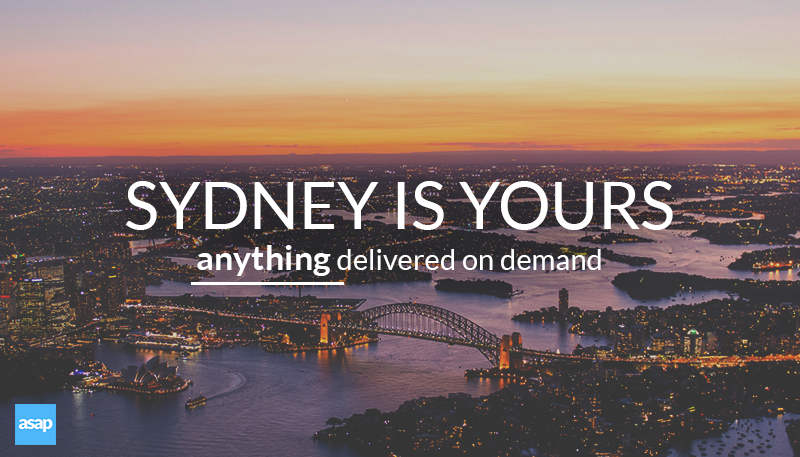 ASAP allows you to get anything from any shop or restaurant delivered within minutes by on-demand personal shoppers via one beautiful mCommerce app. Scroll through hundreds of menus from restaurants and retail stores near you, select what you want and an ASAP driver will be knocking on your door in under an hour, with clothes, electronics, tools, beauty products and just about anything else you need. At present, the service is available in Sydney CBD and a 10 km radius.
Save your favourite stores and products for easy access, track your driver in real time, contact them through the app then leave them a comment and rating based on their performance.
The Need to Deliver
The eCommerce market is worth $2 trillion worldwide and $30 billion in Australia alone. The company is going after the opportunity that one day anything will be delivered on-demand from the tap of a button through 1 platform – The ASAP platform. The success of the startup coincides with a host of new delivery and crowd-tasking services which have become popular in Sydney over the year.
At the moment, m-Commerce is tripling the growth of eCommerce both Australia-wide and worldwide. Local merchants are getting slaughtered by eCommerce giants. ASAP is powering local commerce with both lead generation and a differentiating on-demand delivery service. 20% of all commerce in Australia is done via eCommerce players which is rapidly taking market share from local merchants.
With ASAP, local commerce has not just a face, but also an edge with convenience.

What Gives ASAP the edge?
ASAP is up against giants. But they have thought things through. eCommerce players provide shipping and convenience through online shopping.  ASAP provides on-demand 1 hour delivery and a seamless m-Commerce experience. Both of which are superior to waiting 3-5 business days for shipping and shopping.
ASAP is limitless, traditional eCommerce is limited.
One of the biggest factors is variety. ASAP is able to place any merchant on its platform, as long as it's within the delivery radius. This means that the startup provides thousands of merchants on its platform, whereas eCommerce players can only provide themselves.

ASAP provides not just one selection of inventory from a warehouse, but thousands of inventories through hundreds of merchants that have been put on the platform. Online competitors use warehouses, but ASAP uses the entire city as its warehouse. The company claims to be able to do just about anything, provided it's legal.
From humble beginnings in July 2015 with a mobile phone in one hand and a steering wheel in the other, they've handled more than ten thousand requests, from booking flights, to organising bucks parties to answering homework questions.
How it All Started
The story of this venture is interesting, to say the least.  Dylan Samra was sitting at work one day and his mouth suddenly watered for McDonald's, but it was too far away. He wished he had someone who would deliver it to him. He realised that people want things right away, and that's how the idea came about.
ASAP started off by telling customers to text message their request when they wanted anything delivered from anywhere. From there, the company went viral through rapid word of mouth and media coverage which is something that still plays a big part in the growth today.  As deliveries increased, ASAP received its first investment and they built technology to scale with such high volumes of deliveries. 10,000 deliveries later, ASAP is on the brink of national expansion and ultimately changing the world.
 ASAP is the personalised answer to modern day delivery.
The People Who Power ASAP

When Dylan Samra was building the team, he focused on two things: Experience and Obsessive Passion. And he repeatedly emphasises that ASAP's success has been achieved due to the efforts of the smartest, hardest working, and most passionate people he has ever worked with.
Dylan Samra is the CEO. He is a serial entrepreneur with a background in business development.
Daniel Cunningham is the CMO. He was the national sales manager of Google before he quit to join ASAP full time.
The first angel investor, Om Saini, turned out to be ASAP's CTO, with decades of technology experience.
The COO, Kelvin Nguyen has a background in operations management and is in charge of leading his own army of ASAP shoppers to change the world.
They have 4 executives, and traction wise, they've had 6,000 customers, 50 partners, and 400+ on-boarded shoppers.   These numbers are going to aggressively increase over the next phase as they scale nationally with sophisticated technology.
Related Read: The Reason Behind Shift In Trend Towards Recommerce Market In India !
The Challenges and the Learning Curve
ASAP is a data-driven and sustainability-focused start up. The biggest challenge was handling the wide variety of requests. Surprisingly, only a small minority of requests were for illegal items like illicit substances. When people do ask for an illegal request ASAP simply declines and recommends something that's legal.
Working every single day there's something new and it's exciting so it keeps you going and gives you something new. You're anticipating every single day.
Initially, investors thought that ASAP didn't focus on profitability. However, they realised that the ASAP business model would be profitable sooner rather than later, unlike other on-demand startups in the U.S who have had better value propositions than business models.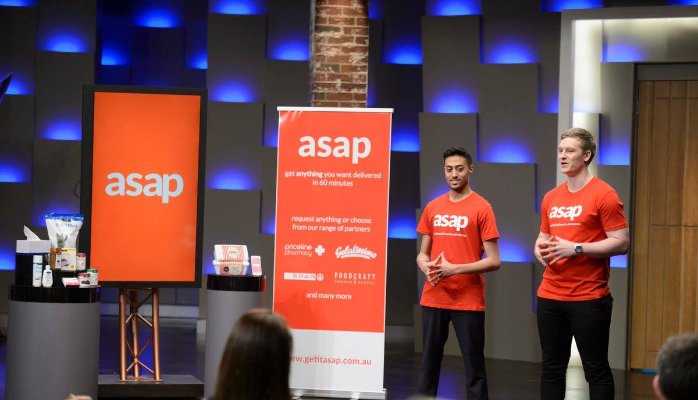 At first, ASAP witnessed more growth than they could handle. However, today they have the backing of multiple technologies that allow them to not only be able to scale thousands of deliveries a day, but also source very important data through analytics systems which they use to create the best possible service.
It's a great problem to not be able to handle large growth, but its also a very good solution to provide technology to that great problem. This equates to a great technology business.
Future Milestones
"Dreams without goals remain dreams. Dream with goals: Daily goals, weekly goals, monthly goals, and yearly goals." – Denzel Washington
ASAP has set itself goals. They don't just aim to be at 100,000 deliveries by the end of the year. They have taken it a step further and have broken it down to daily goals to get there.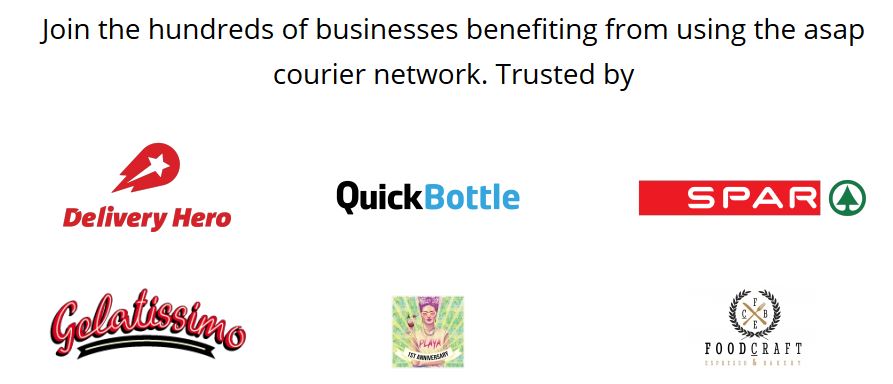 In the coming months, we can expect a lot from ASAP, including aggressive national growth, focus on profitability, and increase in their technology value.
They are currently seeking $500,000 which may increase due to constantly increasing investor interest and are on the lookout for smart investors who can add some form of value other than just their wallets.
The future of ASAP is to be on a global scale, making it possible for anyone to get anything delivered on-demand.