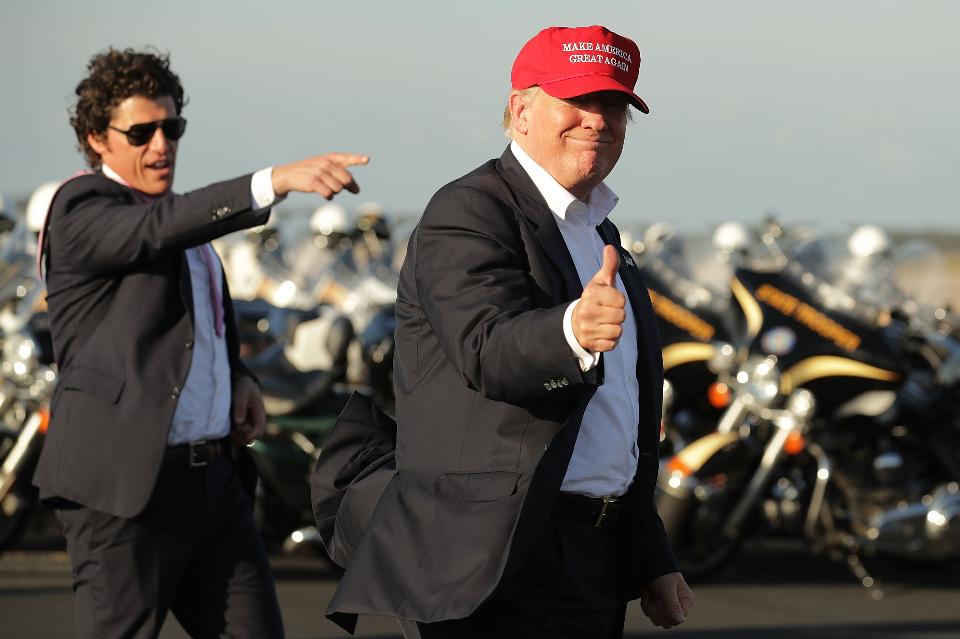 Did Donald Trump have any data analytics strategy at all? A lot of people said no; in fact, some of them even called it a joke. However, going by the reports that have come out, it seems that Trump eventually outdid Hillary Clinton through his ingenious way of using data analytics.
1. From the beginning, Trump dumped all data strategies publically. Whereas others partnered with data strategists, Trump did not. In fact, he criticized data analytics. "I've always felt it [Big Data] was overrated. Obama got the votes much more so than his data processing machine. And I think the same is true with me," he said, making his opponents fall into a trap and leading them to believe that he did not count much on it. However, the fact of the matter is that he kept everyone under an illusion.
Related Read: Insufficient Data Strategy Could Be The Undoing Of Trump !
2. Why hire a British Big Data Analytics firm? Just before the vote it was reported that Trump had employed a hardly known data analytics company in the UK. The two had been working for some time. He must have had a lot of options but he went for a lesser known company that kept its strategies under wraps until the last moment.
3. Trump paid big money to the firm to target voters. In September alone, Trump paid $5 million to British firm Cambridge Analytica to target voters. The firm had claimed it had reports on 230 million in the US, including charity donations, gym and club memberships, and card transactions. His triumph means the data strategy of the firm paid off.
4. New Data Analytics model: Analytica based its Analytics on a hyper-targeted psychological approach to analyze trends, deciphering data from credit card histories to social media to consumer data to purchase history to voting records and phone calls. The data gave rise to 20 models that were constantly updated as the database evolved in real time. "What gave us advantage over other polling companies is how quickly we were able to react by updating models to take into account where the demographic is shifting," said Matt Oczkowski, director of product at Cambridge Analytica, in an interview. In fact, just before the polls, the company witnessed increase for Trump's support from 1 to 3% in Ohio, Michigan, Pennsylvania, and Wisconsin.
"Over the past 4 years, companies have added Artificial Intelligence, Big Data Analytics, Predictive Analytics, Machine Learning, Sentiment Analysis, and Language Processing to the fast growing field. Cambridge Analytica's data strategy seems to have paid off for Trump," said Shashank Dixit, CEO, Deskera, a global leader in cloud technology that also has a Big Data Analytics tool.
5. Shroud of mystery over Trump's data strategy: Till the last minute nobody knew of Trump's Analytics strategy. Why should there be any secrecy if Trump didn't think much of it? Now, it appears to be a well-crafted plan to hoodwink his opposition. And like a pro, he kept his cards close to his chest, eventually leading the Hillary Clinton camp to underestimate his Analytics strategy.
Related Read: The Internet Just Got Trumped To "The Cyber"
6. Clinton camp was confident and complacent: But the point is that even if Clinton's analytics team had known Trump's plans earlier, it wouldn't have made much of a difference because they were already looking at the White House in their dreams and wouldn't have taken the threat seriously. Before the polls, a Clinton camp member had said: "We really have no idea what Trump is or isn't doing. We are confident on where campaigns and organizations on the Democratic side of the spectrum are in terms of its analytics capabilities, but it's important that we continue to innovate and that we can't worry about what groups on the right are/aren't doing."
Trump trumped his rivals for the White House
Trump's ingenuity was a masterstroke. There must have been several factors responsible for his victory and this aspect could have been crucial in deciding such a tight race. However, this aspect has received little attention. Putting all the dots together, Trump does seem to be a master craftsman at carving out the right strategy.
Also Read: Big Data Reveals Shakespeare's Plays Had Marlowe As Collaborator !
(Disclaimer: This is a guest post submitted on Techstory by the mentioned authors. All the contents and images in the article have been provided to Techstory by the authors of the article. Techstory is not responsible or liable for any content in this article.)
Image Credits: forbes.com

About The Author: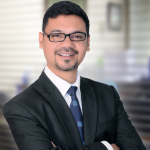 Technology Evangelist, avid blogger and enthusiast, and basically a storyteller at heart. With more than 10 years of experience in journalism, Muqbil Ahmar has enjoyed his stints with other media like TV, magazines, and Web. When not surrounded by startup and tech stories, he likes to dig for inspirational ones.
He writes on Cloud, Big Data, IoT, startups, SMEs, Enterprises, Technology, ERP, CRM, and everything under the sun—viewed from the prism of new era tech. An MPhil from JNU has made him liberal and tolerant. Music and food are his passion which keeps him going, apart from buzzing off whenever the opportunity arises. You can tweet him at @muqbil_ahmar or connect through LinkedIn and Facebook.