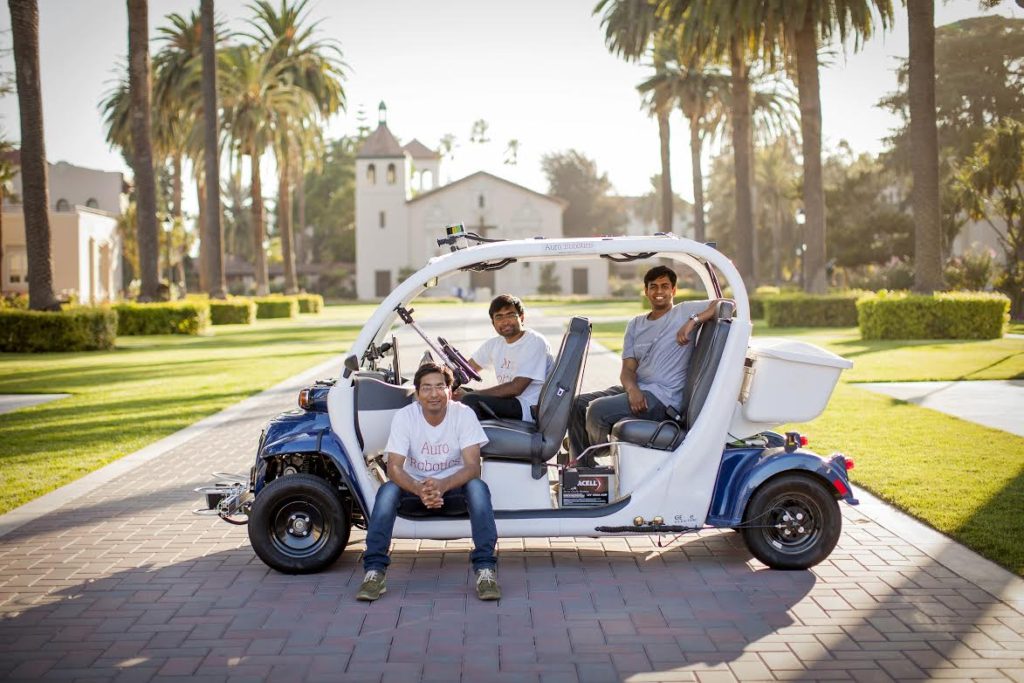 29 April, 2016, San Francisco: Auro Robotics, an autonomous campus shuttle service, today announced it has secured us $2 million in a funding round led by Motus Ventures, an investment firm dedicated to accelerating the autonomous future, and supported by Rothenberg Ventures. Auro Robotics will use the funding to roll out autonomous campus shuttle services at a major American university later this year, marking one of the most advanced deployments of self-driving cars to date.
"Private campuses are an ideal springboard toward a world of fully automated vehicles," said Jim DiSanto, managing partner at Motus Ventures. "Operating at lower speeds, free of complex government regulations, with the right technologies we can go completely driverless today versus the end of the decade, as projected for public transportation. We've seen strong demand for around-the-clock autonomous shuttle services on college and corporate campuses, military bases and retirement communities, and Auro Robotics is in a strong position to lead the way in unlocking the market."
Auro Robotics provides a complete technology system, including proprietary software specific to the unique needs of the private campus environment, to ensure safe and reliable autonomous transportation that promises to reduce parking congestion, facilitate mobility, improve campus security and reduce operating costs up to 60 per cent. The platform combines vehicles and a software platform to overcome challenges of manoeuvring safely among erratic traffic flow, heavy crowds, bad weather and imprecise GPS. The company currently operates a pilot service at Santa Clara University where it safely transports students and faculty anywhere and anytime on campus.
"The time is now for self-driving shuttles," said Nalin Gupta, CEO of Auro Robotics. "Motus Ventures provides us with unparalleled industry expertise and connections to help us scale autonomy in the automotive market right away. With their help, we will apply ongoing technology advancements to bring the extensive benefits of self-driving transportation to many more campuses and beyond."
The Auro Robotics system includes a suite of technologies encompassing all aspects of campus autonomous driving. Auro Robotics equips all-electric vehicles with a multi-sensor system for detecting ground-level obstacles. Software includes three-dimensional map creation and real-time localization, as well as advanced motion-planning software and a smart vehicle-pedestrian interaction system. The company also provides a mobile application tuned for on-demand shuttle scheduling and tracking, as well as cloud-based fleet management and scheduling software.
Also Read-
UP Government To Further Back The Startup Sector
New Rule By FDI May Provide An Extra Cushion To Snapdeal And Flipkart
Comments
comments