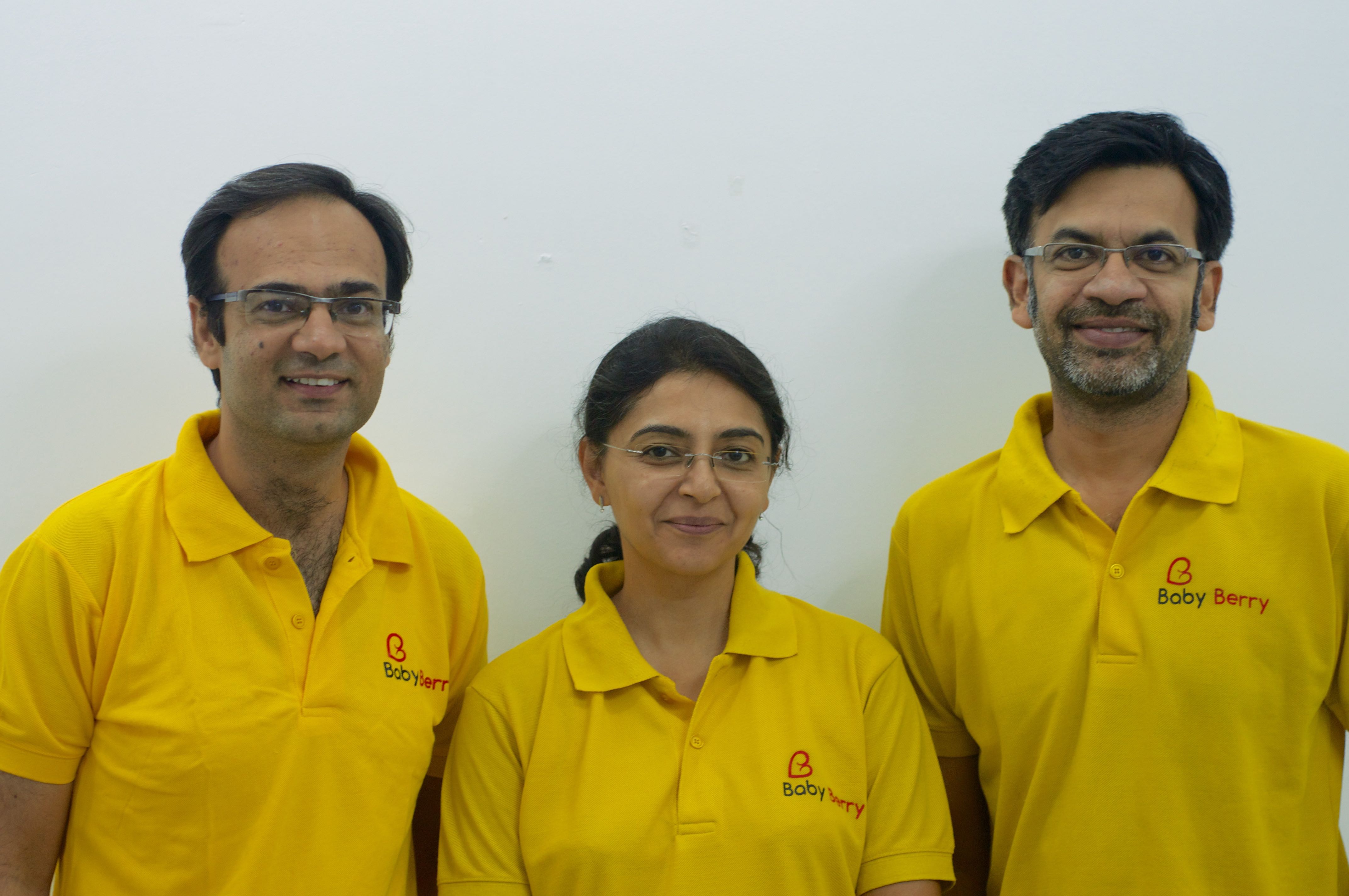 22 February, 2016, Bangalore: BabyBerry, India's fastest growing parenting app, has secured angel funding of USD One Million, from a group of investors, led by Nitin Bagamane. The funds will be used towards product development, marketing initiatives, which will help consolidate BabyBerry's position as India's best parenting app.
BabyBerry is a child health and wellness platform, designed to help new-age parents in providing the best possible environment for their child's holistic growth and development. The platform is accessible as a mobile app on both Google Playstore and iOS Appstore. The platform was launched in November 2015. It boasts of over 50,000 downloads and is gaining rapid adoption.
The platform comes with features like Digital Vaccination Chart & Reminders, WHO Growth Chart, Milestone Information, Health Records Management and access to the nearest doctors based on geo location. The milestone information covers all aspects of child development – Physical, Cognitive, Social, Emotional and Language.  The platform also provides curated and personalized content from experts like Pediatricians, Nutritionists, Psychologists and more.
As part of its aggressive expansion plan, BabyBerry will soon cater to expecting mothers and couples planning to go the family way. The company is partnering with domain specialists and wellness providers for assisting parents throughout their exciting journey of parenthood. BabyBerry was founded by Balasubramanian Venkatachalam, Subhashini Subramaniam and Dev Vig.
"We see a lot of potential in this domain, and we are excited to work with the team. Parenting is a phase that deserves intense focus and attention. We are confident that the BabyBerry platform will add great value to its target audience", says Nitin Bagamane.
Comments
comments