After several customers began withdrawing their money, giant banking organizations including JP Morgan Chase & Co, Citigroup Inc, and Bank of America Corp started alerting employees, noting "Do not make it worse".
JPMorgan, the nation's largest bank, told all employees they "should never give the appearance of exploiting a situation of stress or uncertainty," in a March 13 memo, extracts of which were seen by Reuters. "We do not make disparaging comments regarding competitors."
On the same day, the leaders of its consumer and business banking unit told branch employees: "We should refrain from soliciting client business from an institution in stress," according to extracts seen by Reuters.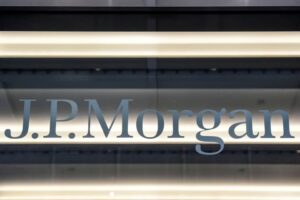 According to an insider with knowledge of the situation, Citigroup has also sent similar advice to its business leaders. The advice suggests that one should abstain from speculating on other institutions or market gossip.
According to the insider, the lender sent a message to bankers reminding them not to mention the status and condition of other companies while dealing with potential clients.
According to a source who has knowledge of the matter, company officials at Bank of America Corp (BAC.N) were also instructed that their members of staff should avoid chasing clients of insolvent companies or undertaking any other measures that would make matters worse.
And Mary Mack, CEO of consumer and small business banking at Wells Fargo & Co. (WFC.N), sent a memo to staff on Thursday that said: "We should not engage in any activity that could be perceived as taking advantage of the current situation to the detriment of others."
Clients moved about half a trillion dollars of deposits from the "most vulnerable" U.S. banks to larger banks this month as a consequence of the banking crises that brought down Silicon Valley Bank (SVB) and Signature Bank, the second and third biggest lending institutions to fail in U.S. history, according to a note released on Wednesday by JPMorgan experts led by Nikolaos Panigirtzoglou.
Deposits worth billions of dollars flooded into the nation's biggest banks, which are mandated by authorities to maintain greater capital to survive shocks, as SVB teetered. Despite the fact that lenders fight constantly for clients, the latest shakeup in the banking system raised fears about the potential of a panic-like scenario developing.
Authorities took unusual steps in reaction to the turmoil to guarantee SVB and Signature's deposits. The audience has heard recent statements from President Joe Biden, Treasury Secretary Janet Yellen, and Citigroup Inc. C.N Chief Executive Jane Fraser promising them that the U.S. financial systems are safe.
"We all have a vested interest in keeping America's financial system strong and thriving," a JPMorgan spokesperson said. "It's the envy of the world with thousands of institutions of all sizes serving every corner of the country."
Comments
comments