Mr. Harinder has been playing a key role in Real estate marketing. He has more than 10 years of experience in channel development, product and concept development, systems & process development. He also has substantial hands on CXO level recruitment, marketing and strategic business. 3 years back when Harinder was working on real estate exchange offline, he got an idea of taking barter/exchange system to online. Harinder drowned himself into the industry and figured that the concept would work well – It worked C2C, B2C and B2B.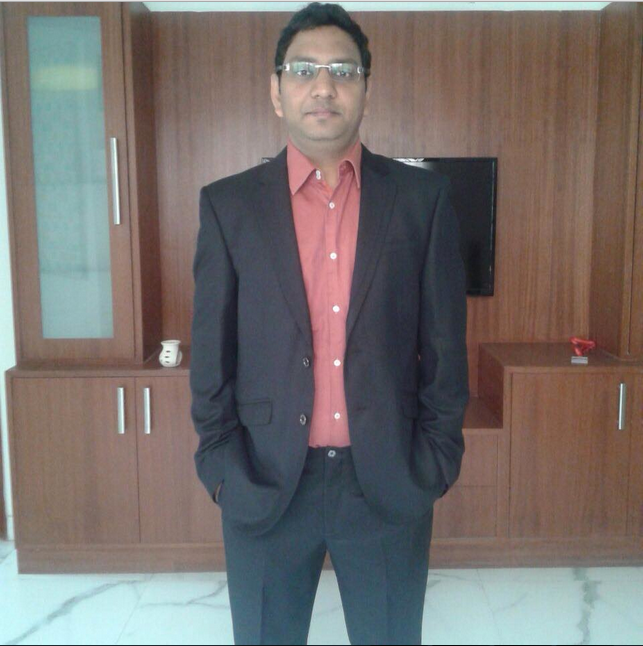 Harinder with Mr. Divyanshu Devgan co-founded the online marketplace for exchange of Goods and Services, BarterDaddy.com!
About Barter System- Then & Now! 
How often is it that you exchange a book with your friend? Can you recall a time when you exchanged your toys in your childhood?
Well! The answer may not be 'very often' for first one but definitely we have done the second one. 'Seldom', 'Often' or 'Just Once' but we all involved ourselves into some or the other exchange offers, earlier or later! Barter is a system of exchange where goods or services are directly exchanged for other goods or services. The characteristic of a barter system is that it does not use a medium of exchange, such as money.  Earlier civilizations of mankind counted on such systems of exchange. Bartering has been around for a very long time and used for centuries, long before money was invented.
The history of bartering can be traced way back to 6000 BC. The Bartering System is believed to be introduced by Mesopotamia tribes. Later on, the system was adopted and improved by Phoenicians and Babylonians. These tribes bartered goods to those located in various other cities across oceans. A general barter system involves two or more parties where the parties with abundance of goods/services exchange it with other parties who value those goods/services. Goods were exchanged for tea, weapons, salt, spices, rice, wheat, salt and other food items.
However, with the introduction of other means of exchange in lieu of goods/ services such as money, the barter system became less popular. Nevertheless, it continued to exist as a medium of exchange. It became popular again in the 1930s during the Great Depression.
Lately, Bartering system has been in news again. It has been able to draw attention of entrepreneurs and investors. Today, bartering has made a comeback after incorporation of more sophisticated techniques to aid trading. In ancient days, bartering system involved people in and around the same area, however today, with internet and access to various technologies, bartering is global!
Increasing Internet penetration and growing preference for shopping online will drive the e-commerce market in India to USD 15 billion by 2016 with a whopping 100 million people going online to shop, as per tech giant Google. Compared to 8 million in 2012, about 35 million people are now buying everything from apparel to electronics to cosmetics and furniture from online stores. The primary sales shall definitely convert into barter or exchange platform because of many reasons like technology up-gradation, socio economic factors and many more.
Addressable Market and Underlying Opportunities!
BarterDaddy.com is a product that is owned by Leadweb Technologies India Pvt Ltd. The platform was launched on 6th June 2015. The idea behind this venture is to promote online exchange of goods and services. There is very basic thought process when you buy something new, in the back of your mind you think that 'I have many things at home which I do not use frequently or don't use at all', BarterDaddy.com is the platform capturing that back of mind concern: why to BUY, do EXCHANGE with what you have!!!!!! " Initially we are promoting barter of Real Estate, Automobiles, Mobile n Tabs, Electronics n computers, Home n furniture and business & Services more categories are being added gradually" says Harinder .
The registered office of the company is at Sector 49 Gurgaon.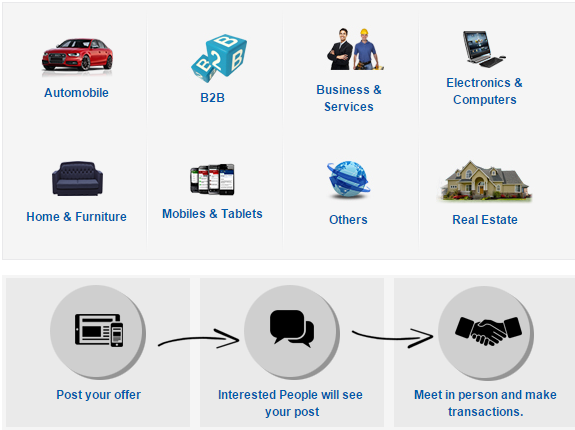 BarterDaddy.com's Business model of online exchange is highly scalable; you may grow vertically as well as horizontally. With a simple benchmark that exchange shall be 10 times more than new sales. In a shot span, they have things like trucks, buses, cranes, tractors, cars like Rolls Royce, Bentleys & Ferraris' available for exchange. "So I see an endless market to cover on this business model.  The perceived competition may come from companies like olx, quickr if they venture into exchange at any strange" he adds.
Product Differentiation and Competitive Advantage!
Barter or exchange is a unique platform as on date, there is no known player in this segment; the uniqueness is that promoters have considerable experience of doing offline property/media and car barters, that bring a strong domain expertise.  
BarterDaddy.com is a unique platform, first of its kind in India. The website is adding a new paradigm to e-commerce, offering an exclusive service for exchange of goods. It caters to both public and businesses as goods as well as services can be bartered via the platform. As something that is not useful to one, may be of much use to other, the website is furnishing a special niche, essential to common business.
The company is on the way to bring back a barter ecology to the mainstream market. Barter leads to saving both time and cash apart from facilitating new people to meet each other. The current economic landscape of India has a huge prospect for a barter environment as the middle class segment is burgeoning. The website will optimize sales through direct exchange of goods.
BarterDaddy.com is promoted by professionals who have intense experience in the business. The team is backed by experienced marketers and tech personals. The company endeavors to transform the portal to the largest exchange platforms in the nation for any goods, products and services. The website, at present fetches service to prestigious clients such as Big Boy Toys, Audi Approved Plus and Asset Sense hailing from diverse industry verticals.
Journey so far!
"We have team of 7 people as on date but expanding fast. Our entire team is fully charged to take the venture to the next level of growth. They enjoy working on this unique concept" Harinder smiles.
Also, BarterDaddy.com has associates who are doing digital promotions and maintaining the website. Vision is to make a behavioral change in the society at large that don't waste your existing resources rather optimize them by way of exchange. The long-term vision is to break the monopoly of money as the only legal trading tender and introduce the concept of barter/exchange to many target markets. BarterDaddy.com will evolve to include other verticals aside product swapping. They are in the process of launching another innovative skills swapping platform that will connect professionals to swap skills to carry out a project- Where your skills become a social currency.
Today, BarterDaddy.com has more than 4000 products uploads in all the categories like automobile/real estate/mobile phones etc. As of now, they are covering 48 cities of India and expanding fast.
Critical Challenges & Learning Moments!
"Yes, I discussed this idea with many people from different trades like Technology, Real Estate, Manufacturing and many more, they appreciated the concept and motivated me to go ahead saying it is addressing a very common problem of the masses. Even some people discouraged me that for Biggies who are already in the e-commerce trade, they have technology and capital both, it is just only click away from them." But Harinder decided to carry on and now the times have turn around when the same people are saying this is going to work in a big way.
Talking about the learning, he says that Barter is a very exciting field wherein you need to ignite people to exchange their old stuff, specially very interesting fields like imitation jewelry- ladies got a wonderful chance of not to repeat the same in parties/marriages.
Expectations to keep!
In the next six month you will feel the presence of BarterDaddy.com in Delhi/NCR per se. They shall be live on Radio/Print/digital heavily.
BarterDaddy.com is not looking for a funding on immediate basis, but they shall be able to start their revenue stream soon and down the line one year will look to raise capital for growth.
Background of Founders!
Mr. Harinder is an MBA with dual specialization in marketing and HR from Bangalore University. He delivers timely speech enlightening students at top educational institutes such as Delhi University (Deen Dayal Upadhay College), Ansal Institute of Technolgy, Gurgaon, IILM College of higher education Gurgaon various concurrent topics of Marketing. Mr. Harinder loves to socialize on free time by meeting friends, playing badminton and watching TV. He has also started a social initiative for underprivileged kids through toys4exchange.com.
Mr. Divyanshu Devgan is a graduate from Delhi University. He is carrying a rich experience of handling media sales & marketing. Also, he has a good amount of exposure in Real Estate Marketing including product barters.
Related Reads:
Is The eCommerce Model Unfair to Sellers ? – Read A Seller's Perspective !
IRentShare – Rent or share your goods and make some extra money !!!
Buy, Sell, Exchange Books In A Cost Effective Way At Studentdesk
Kitty10 creating first ever native mobile app to digitize 'Informal Savings Groups'!
PC: https://mobibrad.files.wordpress.com