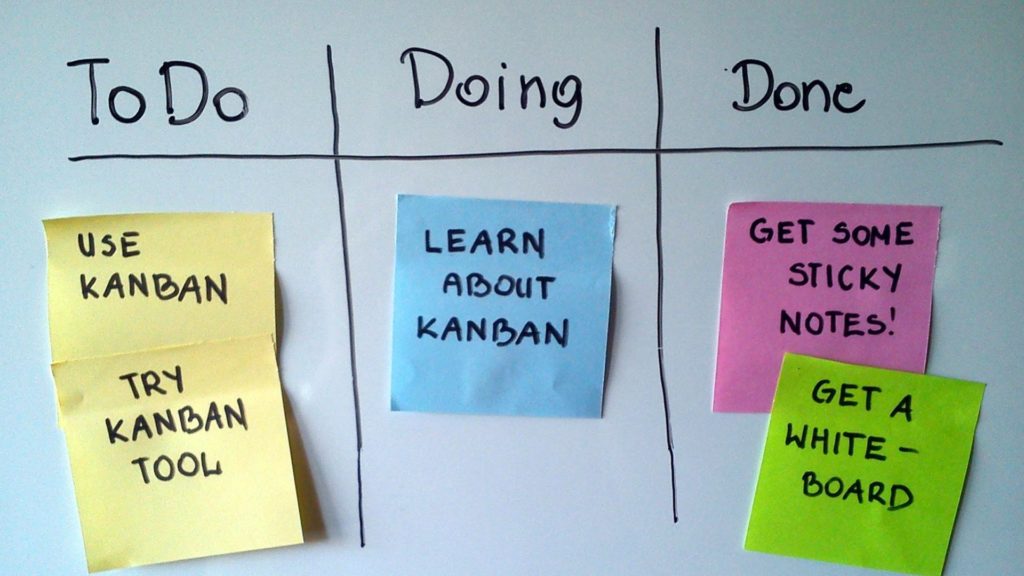 Using online Kanban software via a web app or through mobile apps is useful to become better organized with your projects. You don't necessarily have to be a programmer or app developer to benefit from removing obstacles to clarity.
Most software works around the basis of a three-column structure to list tasks that are awaiting action, being worked on presently, and completed. The simplicity of the process is its charm.
More sophisticated tools let you further divide tasks being actioned. There can be ones that are actively being worked and others that are on hold, perhaps because a graphics designer is awaiting confirmation on a key design point.
Here are a few of the benefits of using online Kanban software.
Track Tasks More Easily
When you're able to split out tasks on a project between those awaiting work, ones being actively worked on and already completed tasks, it's easier to keep track of progress.
There's no need to chase up team members to see where they are with a project because their assigned tasks are clearly shown and which ones they've completed can be identified quickly without their interaction.
Fewer Meetings Required
Meetings are usually held to decide the areas of responsibility on a new project and to frequently follow up on what progress has been made. When using a proper workflow system like Kanban, managers need far fewer meetings to check up on progress.
The information on what tasks are outstanding – dividing them between ones not started yet, those on hold and the others being actioned presently – means there is far less need to stop everyone's work to have yet another meeting.
Avoids Assigning Too Many Active Tasks
When using a Kanban system, it's far easier to see how many tasks have been assigned to a member of the team. Determining when a team member has too many assigned tasks or if they're trying to divide their time between too many concurrent tasks helps to identify potential bottlenecks.
When paying more attention to this, staff burnout is reduced or eliminated before it becomes a serious issue. In a situation where other managers or team members can assign your staff their own additional tasks, having an efficient up-to-the-minute view of their current workload helps their team leader be proactive on their behalf.
Improved Collaboration
Getting team members to work together better and across department lines is always a challenge. By being able to see what other members are doing currently makes it easier for team members (and people outside the team) to identify when it's a good time to ask for assistance or collaboration.
For complex projects, collaboration between multiple team members on one or more aspects of a project is highly beneficial. Kanban tools make it easier to assign multiple people to a given task or group of tasks to enable efficient teamwork.
Using any project organizational software is useful if it helps staff to stay more on top of their priorities and outstanding tasks. The greater visualization of workflow provides a clear view for managers who need to keep teams on track for release dates and responsible for other deadlines too.
Also Read: 6 Benefits Of Using Project Management Software For Overall Organization's Growth
Image Source: LinkedIn