The investment company owned by Warren Buffet – Berkshire Hathaway, goes on to reduce its stake in the Chinese electric auto maker BYD. According to a stock exchange filing, 2.3 million Hong Kong listed shares worth $86.3 million, were sold by Berkshire.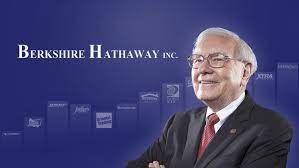 On 19 June, the shares were sold, which further reduces the company's holdings in BYD shares from 9.21% to 8.98%. The company has been steadily selling shares. The selling of shares began in last August.
In May 2023, Buffet's Company sold nearly 2 million shares of BYD, which brought the stake to below 10%. In February this year, it sold nearly 95 million of its original  225 million shares. This was reflected in a filing with the Hong Kong stock market.
Last year, BYD sold nearly 1,900,000 cars including your electrics, plug-ins and hybrids.Last year, BYD sold nearly 1,900,000 cars including your electrics, plug-ins and hybrids.
BYD Co Ltd is a China-based company that is primarily engaged in the manufacture and sales of transportation equipment. It also deals in the manufacture and sales of electronic parts and other components including electronic devices for every day use.
Berkshire invested in the company in 2008 and originally paid 232 million dollars for a stake, the value of which has increased manifold to billions of dollars at present.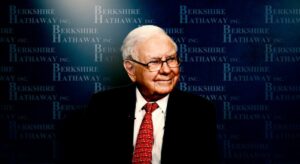 Warren Buffett does not occasionally comment on stocks he buys and sells while he is the process of making those moves.
The company has recently informed that it will hold its Japanese investments for the long term, and according to the price – it may increase its holdings for a maximum of 9.9% in any of the five investments. Moreover, Buffett has promised the company's ownership will not surpass the 9.9% maximum without further approval by the investees' board of directors.
Along with other members of the Berkshire team, Buffet travelled to Japan in April to meet with the chief executives from all five companies.
According to a regulatory filing, last month, Warren Buffet's Berkshire Hathaway bought 9.9 million shares of Capital One Finance Corp. And reduced its stake in the bank of New York Mellon and US Bancorp.
The stake in Capital One would be worth $954 million, according to the closing price on March 31. The company also revealed a $41.3 million stake in Diageo plc, the maker of alcoholic beverages comprising Johnnie Walker and Guinness.
The company was a net seller of stocks in the last quarter, as it bought $2.87 billion and sold $13.28 billion while it devoted resources elsewhere – which included an $8.2 billion to improve its stake in truck shop operator Pilot Travel Centers from 80% to 38.6%.
As per the filing, nearly 50% of Berkshire's stock sales were in Chevron Corp and Occidental petroleum. Even though, buffet maintains a 23.7% stake in Chevron.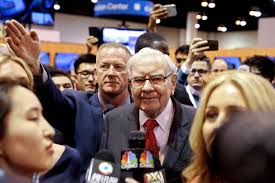 In spite of the high volume of stock sales in the previous quarter, the company still invested in several financial services companies such as bank of America and American express, where it has stakes worth $29.5 billion and $25 billion respectively. This makes them its largest stock holdings apart from the companies $151 billion stake in Apple.
And American business magnate, investor And philanthropist— Warren Edward Buffet Is the chairman and CEO of Burke Shire Hathaway. Due to his huge success in investment, he is one of the most influential and well-known investors in the world. His net worth is approximately $117 billion which make him the fifth richest person in the world.
He has presided as the Chairman and the largest shareholder of Berkshire Hathaway since 1970. It is one of America's foremost holding companies and a globally leading corporate conglomerate.