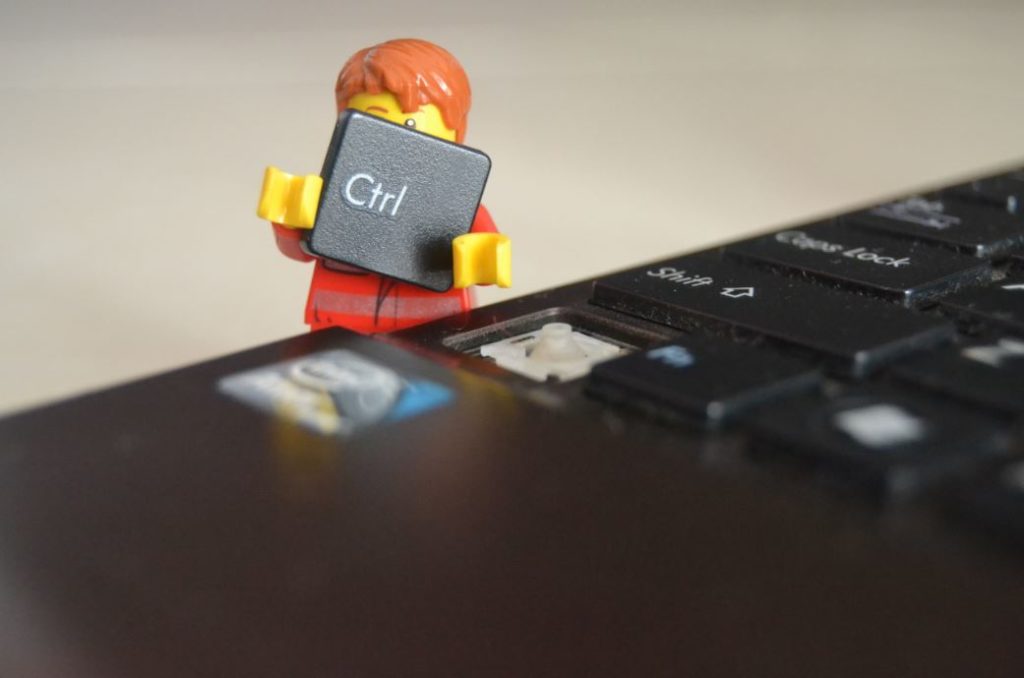 There was a time when field workers had to compromise on their productivity, just because they could not carry heavy computer machines with them for data management and quick data access. They had to use notepads and papers, which used to make the entire process very tiresome and of course very manual.
Thanks to semi-rugged tablets and laptops, now employees who are on the move aren't dependent on bulky PCs. Just like desktops, rugged devices are loaded with high configuration software and robust hardware that can survive unexpected shocks and drops. By investing in these laptops and tablets, SME businesses and big corporates can increase the efficiency of their workforce, which in turn will bring in huge profits and even facilitate business expansion.  While it's true that the cost of rugged laptops is more than the ordinary ones, but overtime the cost of ownership of such devices is far less. Built to absorb rough handling, unexpected fall and shock, rugged devices are less susceptible to repairs and burnouts.
One of the world's lightest & thinnest Semi-Rugged Laptops, now with more power
Panasonic offers a complete portfolio of notebooks that delivers a desired mix of power and performance in the most demanding work environments. This results in increased productivity, ultimately improving the probability of return on investment. Rugged Laptops offer an array of configuration options that makes it easier for businesses and corporates to have the device they want. With its business laptop offering Toughbook CF-54 , Panasonic has redefined the design of semi-rugged business notebooks. Created for service providers and field workers, the new Toughbook CF-54 is the lightest and thinnest semi-rugged Toughbook.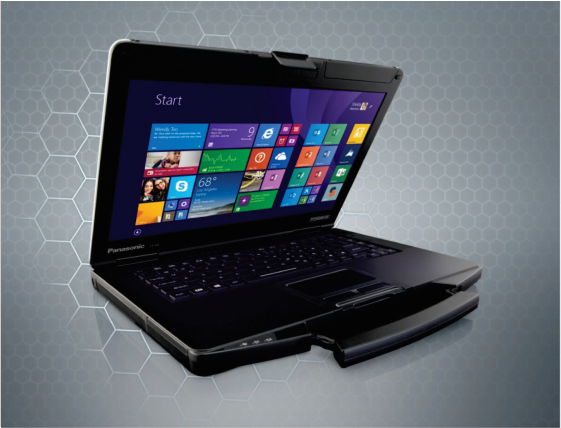 A Revolutionary Semi Rugged Device
Fast paced and dynamic corporate world demands the integration of seamless mobile data computing. Semi rugged devices are designed, especially, to increase 'mobile productivity' for businesses. Facilitating easy data entry and task tracking, it is compact enough to be carried around. Aimed to meet the evolving needs of enterprises, Toughbook CF-20 is designed to withstand the rigours of drops and mishandling. The laptop is an all-in-one utility device. It is built for challenging environments that include field services, public safety, oil and gas, transportation, logistics, etc. Its durability meets IP65 water and dust resistance along with MIL-STD-810G and MIL-STD-461F military specifications. Empowered with Windows 8.1/10 Pro, 14″ HD and 'honeycomb' design for improved strength, CF-54 also features spill resistant touchpad and keyboard area. Available in two models – HD and Full HD, the device doesn't compromise on durability.
For Simplified and Streamlined Workflow
Streamlined workflow is the demand of any industry today, especially when it comes to supply chain management. Flawless customer service, enhanced productivity are the demands of supply chain industry which can be achieved with Toughbook CF-54. Immediate access to required information whether it is purchasing history or current inventory can be made possible with this device. From book keeping to GPS data collection, all needs can be achieved through this powerful device. Viewing high definition images, working on documents and connecting through Wi-Fi and Bluetooth® is no longer a hassle with this machine.
One of the most advanced Semi-Rugged Notebooks in the market
Equipped with next generation processor technologies, this device offers a wide range of configuration. The latest model of this rendition of laptop runs on Windows® 10 Pro and 6th generation Intel®  i5 processor to deliver optimal performance. Long lasting batteries, which also charge very quickly, will not disrupt work and provide hours of continuous data access. With high-definition audio and vibrant display, CF-54 is also way more resilient than other semi-rugged notebooks. Each model is tested to withstand drops, dust and moisture. Qualified under strict standards, Toughbook CF-54 can be confidently used by professionals who work in hazardous locations.  The touchpad and keyboard are safe from risk and damage caused due to dust and oil intrusion.
The Most Versatile Semi Rugged Machine
Full magnesium alloy design and storage drive heater suits every need.  Along with inbuilt backlit keyboard, CF-54 comes with a wide range of integrated options including a dedicated GPS, 4G LTE, antenna dual pass-through, and insertable SmartCard readers. With an optional second battery, battery replacement is hot-swappable, which means one doesn't need to shut down or hibernate the system. This results in battery lasting up to 18 hours. Designed to withstand everyday industrial use, drops and mishandling, its solid – sturdy construction and lightweight design makes it an interesting proposition for business and enterprises.
Also Read: How Accounting Will Impact The Growth Of Your Startup !