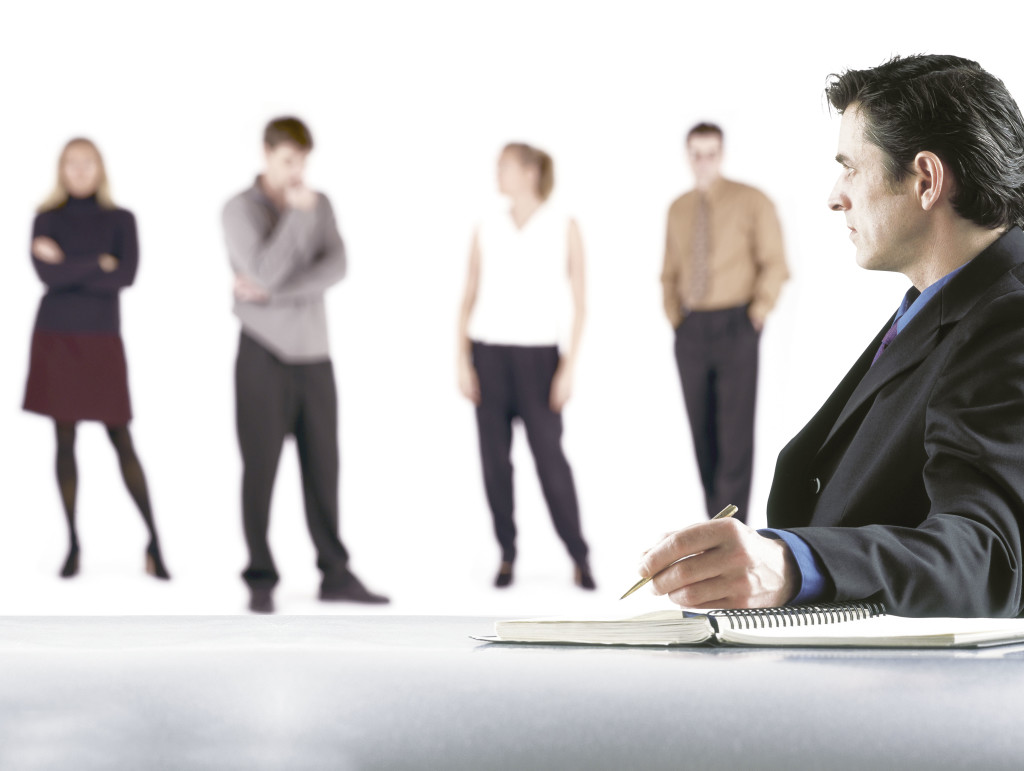 As the competition is getting fierce with each passing day, companies are searching for ways to get more out of their number one and most expensive resource — their people.
Statistics show a gradual but steady decline in worker productivity around the world. Organizations face genuine consequence on the off chance that they don't precisely account for labor spending, or monitor the subsequent impact on financial results and productivity levels. Overstaffing or understaffing at any level, even for brief periods, should be avoided because such conditions can deprive an institution of profitability, decrease its overall productivity, frustrate its employees and annoy its clients. Workforce management revolves broadly around these major points.
1. Setting Goals
First, let's talk about setting goals and how it impacts on better workforce management:
Goal setting has always been an important part of any company. It not only has a great impact on the organisation but also on the individual, and workforce as a whole to ensure that steady progress is achieved.
Well, Goal setting gives a clear perspective to each member of the team and makes him aware of where the progress is heading and how far is the goal before it is attained.
Research shows that setting goals setting serves as a directive function, they drive workforce more towards goal relevant activity and engages them to a shared goal making them more committed and accountable towards each other.
Goals have an energising function in them and they affect persistence, as we know tight deadlines results in rapid work pace. Hence increasing the overall efficiency of the workforce. Convincing workforce to attain a goal is equally important as setting a goal.  Making a public commitment enhances goal commitment . Also, Goal commitment can be enhanced by leaders communicating an inspiring vision and behaving supportively.
Giving feedback to people is equally important which makes sure that goal setting is effective and is leading desired output.
On the contrary, Goal conflicts undermine performance, Hence it is necessary that organisational goals and individual goals are well synchronised.
Related Read: How To Build A Company?
2. Hiring
If we look around we will notice that heart of the great organisation is the strong emphasis they lay on hiring process. After all, every new employee you bring into the business either raises the competence of the organisation as a whole or lowers it. It comes as a surprise when managers have a casual and lackadaisical attitude when it comes to hiring.
Every step taking in shortlisting a candidate is very crucial as hiring a wrong candidate can cost a company a lot more than investing time in hiring the right one.
The first and important step that best managers do is stating performance requirement of the job very clearly. On the same hand, they are also willing to modify the open job to attract the pool of strong candidates.
The next step, reviewing resumes involves screening of the candidate. Which leads to the interview process. Setting up a hiring Committee with diversified opinion lead to more objectified result for the long term.
Earlier Google uses to ask head scratching brain teaser questions, but over the time the company has adopted Structured interview process. Most of the research conclude  that interviewer judgments based on structured interviews are more predictive of job performance than those from unstructured interviews. In fact, many quantitative and qualitative reviews of the employment interview research have concluded that adding structure to the interview process can enhance the reliability and validity of interviewer evaluations.
Related Read: The Core Pieces Of Culture To Look For While Hiring?
3. Managers
Research shows that Managers matters a lot. The whole managerial team have a huge impact on business outcome and overall employee engagement. Research within various big organisation reveals that teams with great managers were happier and more productive. Conducting regular manager performance rating and Manager feedback can help an organisation determine what behaviour makes great managers great at one's organisation.
Also, the team needed to support managers with actionable feedback. For Managers, they should be very open to value team's feedback and willing to adjust his/her behaviour.
Google's annual survey exposes a set of common behaviour among  high-scoring managers in their organisation. The traits of good managers:
A good coach & communicator, having established the connection with team members, goal-oriented and  clear visionary.
Related Read: How To Manage In 50 Minutes?
4. People Analytics
There is a major shift taking place in the market for people analytics. Companies are now stepping up and making an investment in applying data analytics in people's decision.
People analytics works as a foundational building block that informs everything that an organisation do. The latest People analytical practices let's HR tackles employee retention and dissatisfaction  When faced with a challenging people issue, this technique and new thinking to workforce management is becoming more mainstream, instead of the conventional approach to engage in endless debate, based on emotions, instincts and anecdotes. Organisations adopt this data-driven approach in their Workforce management to uncover new insights, solve people's problem and drive HR actions.
"All people decisions should be informed by data and analytics." ~Google People Analytics motto
Organisation needs to adopt an analytical mindset and should collect the right data and define metric for data-driven decision making. Also, insights drawn from data-driven approach are surprising and at times counter-intuitive.
Related Read: What Is Your Role In Motivating Your Team To Execute Well?
(Disclaimer: This is a guest post submitted on Techstory by the mentioned authors. All the contents and images in the article have been provided to Techstory by the authors of the article. Techstory is not responsible or liable for any content in this article.)
Image Credits: canadianunderwriter.ca
About The Author:
This article was contributed by Arpit Palod an Analyst at Idein Ventures, a global Venture Capital Firm. He has a keen sense of consumer psychology and loves to play with numbers.
An avid reader and writer of tech and finance, he can beat you at Table Tennis any day !