It was a crowded year for companies entering public markets, with 980 businesses going public in 2021—more than double the number that did so in 2020. The most successful of these debuts shine a light on the strengths of the global economy.
While the companies that enjoyed successful stock market debuts were characterized by innovation, many lacked diversity in their leaders. Of the top 10 IPOs by size in 2021, all the chief executives were men. Dating app Bumble, which ranked in the top 15, was the most successful IPO by a woman-led company.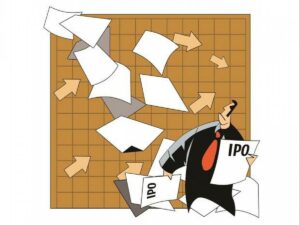 Rivian (RIVN)
The Wall Street debut of electric car manufacturer Rivian was well timed. While countries raced to sign emission-cutting pledges during the UN climate conference in November, the environmentally-conscious company raised over $13.7 billion, making it one of the biggest U.S. IPOs in history.
Rivian, founded in 2009 by RJ Scaringe, began selling vehicles in 2021. The company's original target was the sports car market, but it pivoted to electric pickup trucks and SUVs when Scaringe realized the widespread appetite for sustainable models. Rivian launched its first product in September, the all-electric R1T pickup truck retailing at $67,500.
Digital World Acquisition Corp. (DWAC)
Digital World Acquisition is a SPAC, also known as a "blank check company," which was formed on Dec. 11, 2020, to effect a merger, capital stock exchange, asset acquisition, stock purchase, reorganization, or similar business combination with one or more businesses.
On Oct. 20, 2021, the company entered into a merger agreement with its wholly-owned subsidiary DWAC Merger Sub Inc., former U.S. President Donald Trump's Trump Media & Technology Group Corp. (TMTG), ARC Global Investments II LLC, and TMTG's chief legal officer. Upon completion of the merger, shareholders of DWAC will become shareholders of TMTG, the newly formed public company.
Trump, who is chairman of TMTG, plans to use the company to build a media and technology company focused on social media, digital streaming, and more.
ZIM Integrated Shipping Services Ltd. (ZIM)
ZIM Integrated Shipping Services is an Israel-based container shipping company that operates across the world's major trade routes. The asset-light shipping company provides seaborne transportation and logistics services as part of its strategy. For example, ZIM operates 88 vessels, but it owns only one.
ZIM went public during a challenging time for the global shipping industry as a spike in demand for goods relative to services during the COVID-19 pandemic caught the industry off guard. The resulting logjams at ports have caused shipping delays across global supply chains.
ZIM took the disruptions as an opportunity to promote its flexibility and agility as an asset-light shipping company to attract investor cash through an IPO.18 The company's stock closed its first day trading down 26.5% from its IPO price.
Adagio Therapeutics Inc. (ADGI)
Adagio Therapeutics is a clinical-stage biopharmaceutical company focused on discovering and developing antibody-based solutions for infectious diseases with pandemic potential. Its initial focus is SARS-CoV-2, the virus that causes COVID-19. The company began clinical trials of its lead product candidate, ADG20, in February 2021.
Adagio intends that ADG20 be used to both prevent and treat COVID-19.22 The company has not generated any revenue as of its latest quarterly filing with the SEC for the quarter ended Sept. 30, 2021. It said that its operations have primarily been financed by sales of preferred stock and from capital raised in its IPO, which took place in August.
Adagio said that it does not expect to generate any revenue from product sales until it has completed clinical development and obtained marketing approvals or emergency use authorization (EUA) for one or more of its product candidates. The company's stock closed its first trading day 22.8% above its IPO price.
Roblox 

(RBLX)
Roblox went for a direct listing rather than an IPO, so it didn't raise any funds from its public debut. The company, which operates an online video game platform, garnered a lot of interest from investors despite not yet being profitable.
The company's net losses had increased from the year before thanks to higher spending on growing the platform. Still, Roblox has found continued success in the public market, nearly doubling its market cap since it started trading.
Morningstar equity analysts expect the company to continue to post robust growth, driven by the uniqueness of its platform, increased engagement, and deeper games. During the pandemic, Roblox expanded its user base from 19.1 million daily active users in the fourth quarter of 2019 to over 47 million in the third quarter of 2021.
Doximity Inc. (DOCS)
Doximity is a digital platform that provides tools allowing U.S. medical professionals to collaborate with colleagues, securely coordinate patient care, conduct virtual patient visits, stay current with the latest medical news and research, and more. The company's network of members includes more than 80% of U.S. physicians across every state and medical specialization.
The importance both of healthcare and online digital platforms has been underscored by the COVID-19 health crisis. Offering an online platform for medical professionals during the pandemic has helped to accelerate Doximity's growth. The company went public via an IPO in June. Its stock closed its first trading day 103.8% above the IPO price.
Krafton Inc.
South Korean online game developer, Krafton, made its public debut in July, marking Korea's highest IPO of 2021. The company, which derives almost all its sales from hit game PlayerUnknown's Battlegrounds (PUBG), raised $3.8 billion with the offering.
Entrepreneur Chang Byung-gyu founded Krafton—then Bluehold—in 2007. In 2018, a $500 million investment from Tencent Holdings, owner of Chinese messaging app WeChat, made Krafton a unicorn overnight.
Despite its size, Krafton underperformed in its IPO. First, the company was ordered to cut its offering by more than $870 million by the Korean financial watchdog, amid concerns over a potential bubble in the stock market. Then, after its debut, Krafton's shares dropped. Mostly to blame were concerns about the company's reliance on PUBG for its revenue, and a proposed crackdown on online gaming in China, one of the company's biggest markets.
Despite setbacks, Krafton has plans to expand its entertainment offerings to include animated movies and interactive content around its PUBG fantasy universe. Earlier this month, the company backed Jordan-based mobile game publisher Tamatem in a $11 million funding round, as part of Krafton's expansion into the Middle East and North Africa.
Coupang Inc.
Dubbed "the Amazon of South Korea," e-commerce platform Coupang raised $4.6 billion in its Wall Street IPO in March. The company ended its first trading day with a market value of more than $84 billion, making it the largest U.S. debut for an international company since Alibaba's listing in 2014.
According to the FT, Coupang allocated shares to less than 100 investor accounts—which include SoftBank, BlackRock, and Fidelity—a small number for an IPO of its size.
The Seoul-based company was founded in 2010 by Bom Kim, a Harvard Business School dropout. In just ten years Coupang has grown to South Korea's largest online retailer.
Since the blockbuster IPO, it hasn't all been clear sailing for the company. In June, Coupang faced consumer boycotts following its handling of a fire that killed one person and destroyed its biggest logistics center. The incident, along with other worker deaths earlier in the year, caused concern that fast delivery times were being prioritized over workplace safety and fair labor practices. The company has also faced regulator probes into alleged algorithmic bias favoring its own products.