At the Mobile World Congress in Barcelona in 2022, where a slew of new smartphones were launched. It isn't the most important year for mobile phones at the show, especially for items that will be sold in the United States. The big releases from Samsung that we've seen in the past are noticeably absent.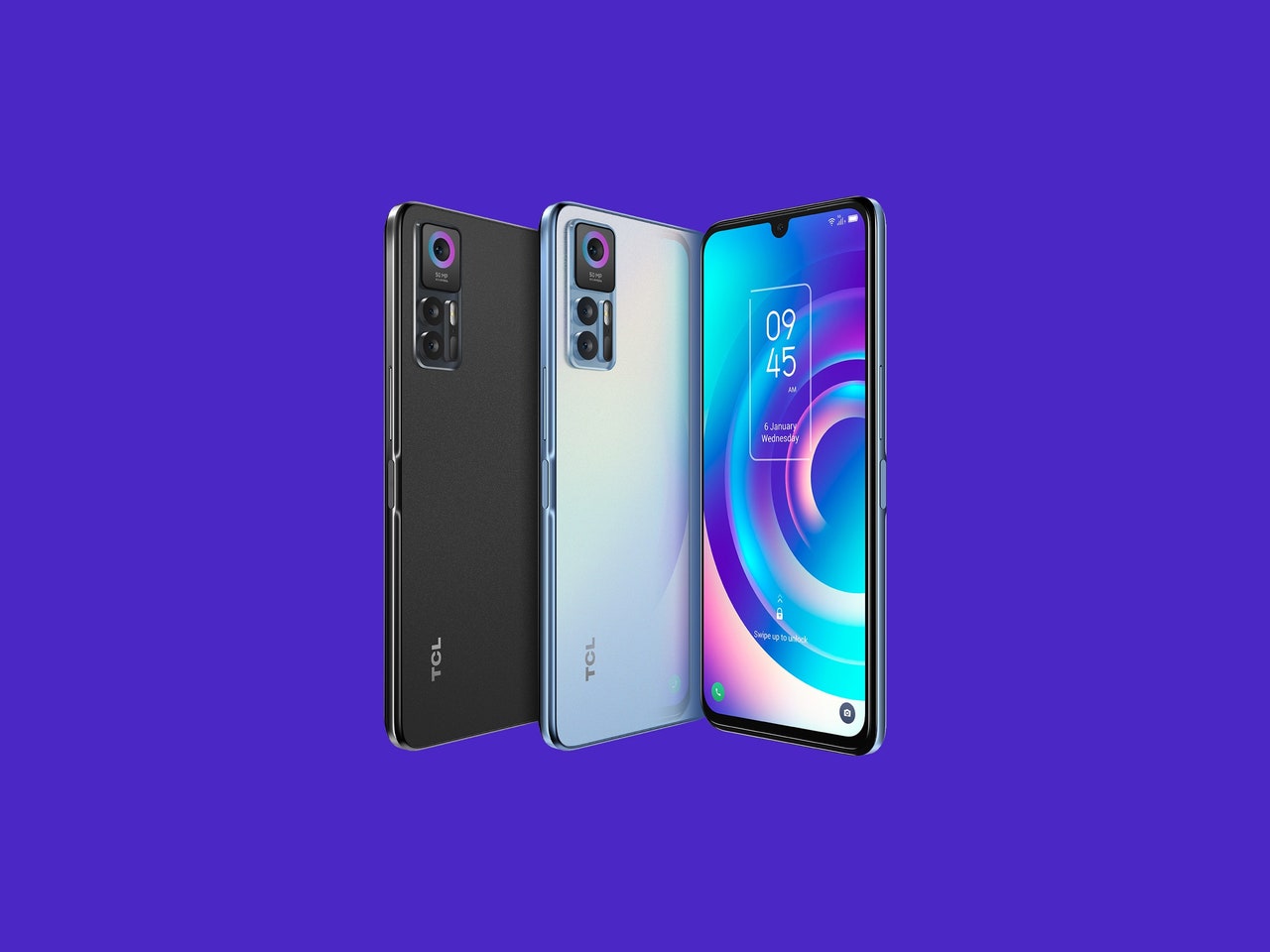 Nonetheless, HMD Global (the maker of Nokia phones), TCL, and Motorola have done everything they can to keep the gadget reveal frenzy going. Meanwhile, in the absence of a significant new model from sibling brand OnePlus, a company like Oppo is spotlighting what's available for a worldwide audience, with the US unfortunately missing out on a major player.
TLC
TCL and HMD are two firms that did not have the best showing in Barcelona, despite launching a wide range of technology. As a result, TCL takes centre stage in our roundup, with two entries.
TCL, on the other hand, didn't just focus on quantity; they also received some quality in the shape of intriguing concept devices. The TCL Fold 'n Roll is the first. The name says it all: this phone is foldable and rollable, allowing you to expand the display and then shrink it down to size before closing it.
Then there's the 360-degree Ultra Flex, which follows TCL's handy pattern of putting everything in the name. The screen on the inside or outside can be used to seal this foldable. In some ways, the final one integrates both of these concepts. When the TCL Surround Display is closed, it has a display on the front. When you open it, you'll see a larger display on the front and a half-width display on the back. It has an intriguing appearance, but the practical benefits are unknown.
These are all just concepts, so none of them will be available for purchase, though TCL has hinted that a foldable device could be released this year.
Motorola
Motorola is keeping things simple at MWC 2022, with just one phone—the Edge+—as its main attraction (technically announced last week). The Snapdragon 8 Gen 1 chipset, a 144-Hz screen refresh rate, and a triple-camera configuration with optical image stabilisation are all featured on the brand's current flagship.
The design is as simple as they come, but three years of bimonthly security updates and two OS upgrades add to the attraction. That isn't quite as good as what Samsung offers currently, but it's a start. There's also a stylus, just like the Samsung Galaxy S22 Ultra. The phone is advertised at $1,000, but Motorola is offering a $899 launch price for the first few weeks.
Nokia
The Nokia C2 2nd Edition is the top dog—a small smartphone with a low price tag. It has a 5.7-inch display, 32 GB of internal storage (expandable to 256 GB via MicroSD), and a single 5-megapixel camera on the back. There's also a detachable 2,400mAh battery and a headphone port on this variant.
The Nokia C21 and C21 Plus are next. The Plus does not have a detachable battery, although the smaller model does. A 6.5-inch HD+ HDR display is found on both models. The camera on the Plus has a greater megapixel count and a larger battery. Both have a headphone jack as well as a fingerprint sensor. For all of these new models, pricing and availability have yet to be determined.
Oppo
The Oppo Find X5 Pro is the flagship model, with a distinct design that has evolved from the previous model. Instead than having an angular camera bump on the back that seems like it was added later, the camera module is moulded and blends in.
A 50-megapixel main camera, a 50-megapixel ultrawide, and a 13-megapixel telephoto are included. Interestingly, despite the fact that this smartphone is powered by Qualcomm's Snapdragon 8 Gen 1 processor, Oppo has chosen to employ its own MariSilicon X Imaging NPU for image processing. This will undoubtedly provide an interesting point of comparison with flagships that use Qualcomm's CPU.Following in the footsteps of its sister firm OnePlus, Oppo has partnered with Hasselblad.
The phone's final significant selling point is super fast 80-watt wired charging and 50-watt wireless charging, both of which are backed up by a 5,000-mAh battery.
POCO
Poco currently boasts a large range of phones, including the new Poco X4 Pro 5G and Poco M4 Pro, which were announced at MWC. These firms, like many others outside the United States, aim on fitting flagship-worthy speed into a cheap price bracket, and they frequently include a surprisingly strong camera, especially when compared to HMD Global.
At example, the X4 Pro has a 120-Hz AMOLED display, a 108-megapixel camera, and 67-watt charging, all for €299 ($336/£250). Despite the lack of 5G, the Poco M4 Pro seems intriguing because to its 90-Hz AMOLED screen, triple-camera configuration, and MediaTek Helio G96 processor—a chip series that emphasises mobile gaming performance over Snapdragon's offerings. This is also available at a very low cost: €21.
Realme
The GT 2 Pro is the star of Realme's lineup. This phone was first released in China on January 4, but it is now available in the rest of the world… except for the United States. It has a long list of impressive features, but the GT 2 Pro's most intriguing aspect is its construction: it's built of a bio-based polymer. The company feels that this combination promotes both style and sustainability. Bio-based polymers combine sustainable raw ingredients with nonrenewables such as carbon derived from fossil fuels.
Aside from its fascinating design, the camera has a unique 150-degree ultrawide lens, which could eliminate the need for the awkward swivel required for panoramic images.
Honor
With a 6.81-inch LTPO OLED display and a clever 120-Hz refresh rate, the Magic4 Pro is a full-fledged flagship. The camera system is the primary draw, with a 50-megapixel wide-angle lens, a 50-megapixel ultrawide lens, and an amazing 64-megapixel periscope telephoto lens for stunning zoom images.
The top-of-the-line Snapdragon 8 Gen 1 processor is backed up by a large 4,600mAh battery and lightning-fast 100-watt charging—both wired and wireless.
Since its rebirth, Honor's biggest challenge has been worldwide availability, with a confused mix of Chinese and global launches, often falling short of making the phones widely available in Europe.