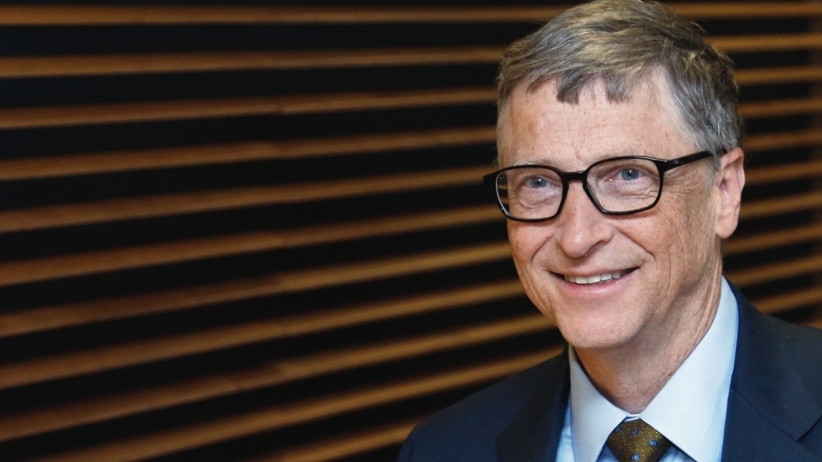 21 March 2017, India:
For the fourth consecutive year, Bill Gates has been named as the 'World's Richest man' by Forbes. Not so surprisingly, he has held that position for 18 times in past 23 years.
He recorded career-best $136 billion in the year 2000. The same year stepped down as Chief Executive Officer of Microsoft.
Bill Gates has a fortune of $86 billion, up from $75 billion last year followed by Berkshire Hathaway chief Warren Buffett – with an estimated wealth of $75.6billion. At the third place, Amazon's Jeff Bezos with $72.8 billion. He had the best year as he added $27.6 billion! At number four is Amancio Ortega followed by Facebook CEO Mark Zuckerberg.
The US is leading the countries with the most billionaires with 565, China at second position with 319 billionaires and Germany at number three with 114 billionaires. India crossed the 100th mark for the first time, it now has 101 billionaires with Mukesh Ambani leading the group on a 33rd number.
US President Donald Trump is on the 544th rank with a net worth of $3.5 billion.
Here's the list of Top 10 Richest Men
Bill Gates (Microsoft co-founder): $86bn
Warren Buffett (US investor): $75.6bn
Jeff Bezos (Amazon founder): $72.8bn
Amancio Ortega (Inditex founder): $71.3bn
Mark Zuckerberg (Facebook founder): $56bn
Carlos Slim (Mexican magnate): $54.5bn
Larry Ellison (Oracle co-founder): $52.2bn
Charles Koch (US businessman): $48.3bn
David Koch (US businessman): $48.3bn
Michael Bloomberg (Bloomberg founder): $47.5bn
To view the complete list, click here. (Image- Entrepreneur)
Comments
comments