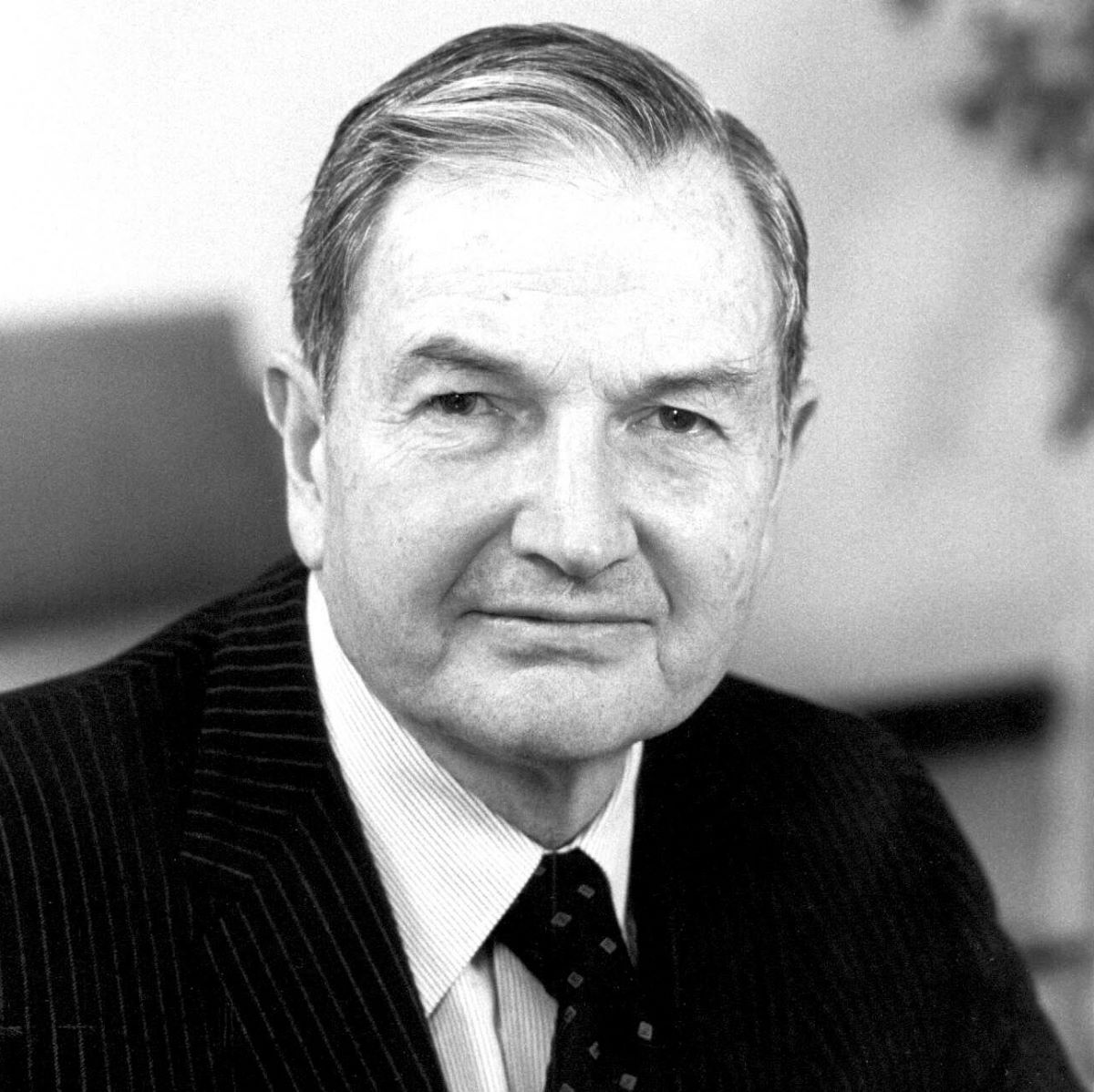 21 March 2017, USA:
David Rockefeller, the U.S. banker, philanthropist, presidential adviser and world's oldest billionaire died at the age of 101 at his home.
Rockefeller was asleep at his home in Pocantico Hills, New York when he died and the cause was congestive heart failure as per a family spokesman, Fraser P. Seitel.
"No individual has contributed more to the commercial and civic life of New York City over a longer period of time than David Rockefeller," said Michael Bloomberg, a former mayor and fellow billionaire. "I have long admired his commitment to the city, which began with a dollar-a-year job working as a secretary to Mayor Fiorello La Guardia. During my time in City Hall, he was always there for the city when we called."
Former President George HW Bush and his wife, Barbara, released a statement saying they were "deeply saddened" by the passing of their "wonderful friend".
"So many knew him as one of the most generous philanthropists – and brightest Points of Light – whose caring and commitment to the widest range of worthy causes touched and lifted innumerable lives," the statement read. "David was also very active in national and international affairs, and his connections and keen aptitude for issues made him a valuable advisor to Presidents of both parties – yours truly certainly included."
Rockefeller graduated from Harvard in 1936 and received a doctorate in economics from the University of Chicago in 1940. He served in the Army during World War II, then began climbing the ranks of management at Chase Bank. That bank merged with the Manhattan company in 1955.
Rockefeller was estimated to have met more than 200 rulers in more than 100 countries during his lifetime, and often was treated as if he were a visiting head of state.
Rajiv J. Shah, President of The Rockefeller Foundation said, "Whether serving at the helm of institutions such as the Chase Manhattan Bank and the Council on Foreign Relations, or helping to found others, such as the Trilateral Commission and the Council of the Americas, David was one of the world's foremost advocates for the power of partnership and collaboration. Long before it became popular wisdom, he believed effective partnerships across sectors and geographies was the only way to affect lasting change."
He further added, "His absence will be felt profoundly by us all and our hearts are with former Rockefeller Foundation trustees Peggy Dulany and David Jr. and the rest of the Rockefeller family at this time. David's values of service, humility and integrity will continue to inspire us."  (Image- mdislander.com)
Also read-
Comments
comments