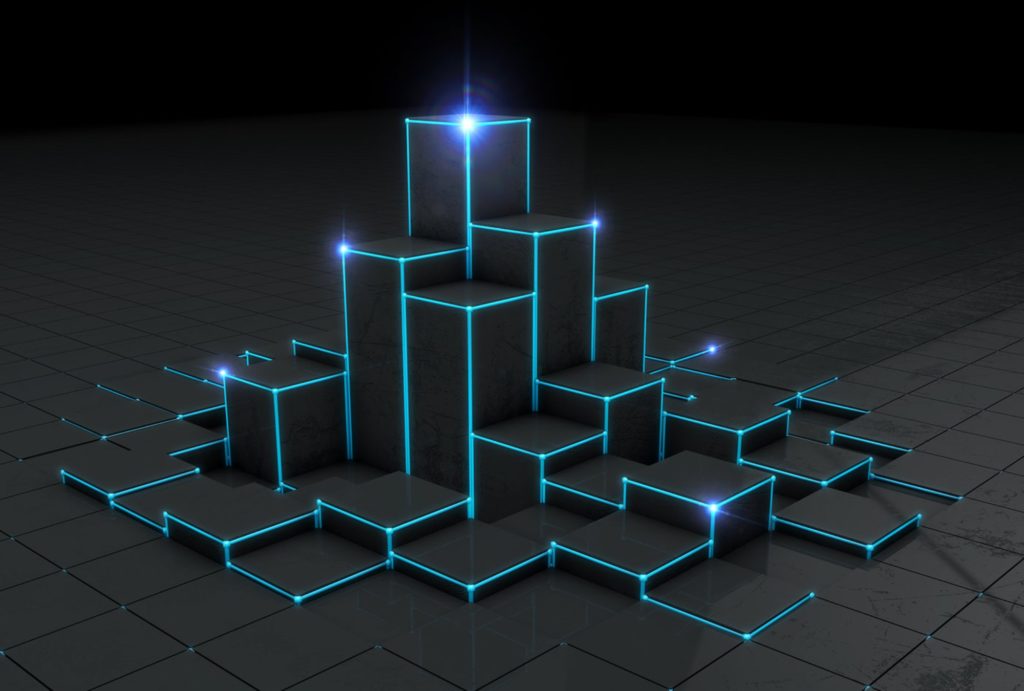 Hope you all enjoying all the banking services available at your fingertips. Imagine living in the same world without banks and their functions. What would be the best alternative for banking and financial systems?
Many business giants around the world proved Trust-based financial systems results in the gaining active user base. Later it helps your business regarding sales and trade.
If you have ever exchanged with your books with a friend in return for of their books, you have bartered. In old civilization people are exchanged goods and services without cash, there are no money Transactions involved.
Eleven thousand years ago people used to trade with other people within their Community who they knew and trusted. But the rapid growth of population its turn to become tough to trust everyone.
Now we can use technology for national and international financial transactions. At the same time, we are facing problems with the hackers, who are using advanced techniques to steal the money and information of people. So because of this kind of issues people feeling insecure about their transactions.
To get rid of such kind of fraudulent acts  Bitcoin was introduced which is used to Encrypt the currency into the digital format and which is highly secured. But it failed to gain the public trust and confidence.
Recently a software was developed for financial and informational storage transactions which are advanced and secure, especially the information in it can not be altered or hacked by anyone. It is nothing but the "Blockchain".
What Is A Blockchain?
To make a long story short, Blockchain is an evaluating software platform for digital assets. In simple terms, blockchain is a chain of blocks where each block is an incorruptible digital ledger of economic transactions. Blockchain technology implementation has no intermediate entities like a government or the bank controlling it.
In this technology systems are distributed with a collection of networks, which means all computers in the network stores the same information.
How Big Is Blockchain?
$ 430 Millions invested in startups in 2015.

$ 1.1  billions of Total investments in cryptocurrency related Technologies.

42 systemically Essential for financial institutions and the part of R3-CEV fellowship to do research and development on blockchain for fintech.

$140 Million Increased in 9 blockchain investment rounds by investors like AXA strategic Ventures, such as a J.P Morgan Santander and Goldman into ventures.

24% of infotech ventures are innovating in marketplace platforms, and 17% are learning backend innovation.

311k Tweets per 1 hr on the blockchain.

16 insurance start-ups are looking exclusively at P2P insurance.

4X YOY raised the number of blockchain startups.
People mistake blockchain to be used as an alternative to financial transactions. But it is not limited to payments, but the applications of Blockchain spread every industry, like health, education, transportation, insurance industries and many more.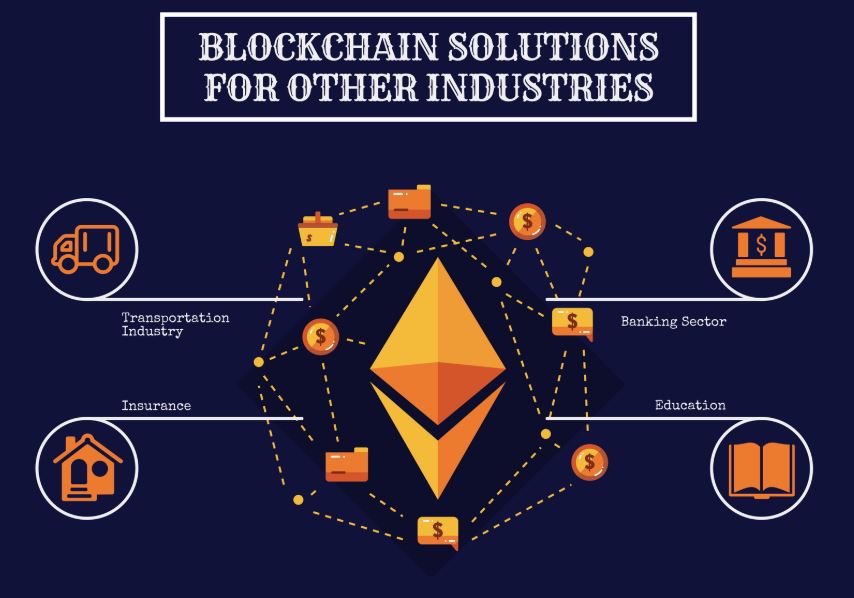 So, how exactly do blockchains figure into the different fields? Below are a few use cases:
Education
In fact, most important factor in the educational sector is academic credentials must be universally identified and acknowledge. By nature in both the secondary and primary university and schooling environments, Tracking academic credentials by the manual is the big challenge for management. (burdened by cumbersome paperwork and manual processes).
Using blockchain technology in the education sector, we can reduce the unauthorized claims and unearned educational credits.
Banking Sector
We are following traditional banking system for our financial transactions. In the conventional banking system, it takes a longer time to do a commercial operation and the cost is also high. Even though it takes extra time and cost, we cannot wholly rely on the banking system because of hackers. Banks are facing the cybersecurity issues.
Due to cyber attacks, the SWIFT network of the banking sector has lost $ 100 million in recent years. With the usage of blockchain system in the financial industry can results in increased efficiency, more transparency, and decreased cost.
The blockchain is highly secured when compared with traditional banking. Some of the prominent banks which have already joined the blockchain are Bank of America, Royal Bank of Canada, American Merrill Lynch, Banco Santander, Standard Chartered, UniCredit, and Westpac.
Insurance
The blockchain is ready to disrupt the insurance industry with its unique capabilities. In the traditional way of insurance process, it has a long process, and it will take time to settle the matured claims.
Inefficiency and lack of trust in insurance industry lead to underinsurance. For instance, the likelihood of experiencing the earthquake is very high in California, but the percentage of insured is only 17%.
Implementation of blockchain in the insurance industry can lead to drastic changes in the sharing of data, process claims and preventing fraud. It can create an innovative insurance industry.
Blockchain can detect the fraudulent acts, and it can process the matured claims instantly. Blockchain implementation in insurance sector leads to gaining the people trust and thereby we can increase the sales.
Transportation Industry
Transportation industry plays a crucial role in supplying the goods and services from the area they are manufactured to the customer point. Due to increased requirement of transportation, it is difficult to meet the needs of the customers.
Now due to technological advancements, customers are given an option to get their ordered product in one hour or same day delivery. To meet such kind of customer requirements and sustain in the competitive industry, it is difficult with the traditional transportation system.
The over dependency on paperwork by the transportation industry resulted in 20% increment in cost of shipment. Regularly transportation industry faces $140 billion tides up disputes for payments.
To overcome this issue, there is only one solution which is blockchain. Blockchain technology can help the transportation industry with the decentralized distributed system. The blockchain is a digitized shared network.
Through blockchain technology helps in reducing the paperwork and eliminating the middleman for faster delivery of goods and services. With the implementation of blockchain technology helps in speedier delivery, reduced time & cost and causes insufficient loss.
Final Thoughts
No one can have right or ability to stop the technological advancements in every industry. Technological changes are inevitable. When it comes to blockchain technology, it is growing incredible. It has been entering in every sector and showing its impact. We can say that every industry is going to have brilliant and near experience with blockchain technology. Near future blockchain is going to have its footprint in every segment.
(Disclaimer: This is a guest post submitted on Techstory by the mentioned authors.All the contents and images in the article have been provided to Techstory by the authors of the article. Techstory is not responsible or liable for any content in this article.)
About The Author:
Vinodh Kumar, postgraduate from the Business Administration background. He is currently working as a content contributor for Mindmajix and loves to write tech related niches.
Contact Vinod at vinodkumar.dm1@gmail.com. Socially connect to Vinod at LinkedIn and Twitter