Crypto lending firm, BlockFi's financials were recently released by mistake that show a $1.2 billion exposure to FTX and Alameda Research. The firm had assets tied up of that amount with these platforms, and because FTX has gone bankrupt, BlockFi now has a major hole in its balance sheet. This is the reason why BlockFi also filed for Chapter 11 bankruptcy after the FTX collapse.
BlockFi's previously undisclosed financials
CNBC's report shows that BlockFi had $415.9 million worth of assets linked to FTX and had loans worth $831.3 million going to Alameda Research. M3 partners put together the document that revealed all this information, and they admitted that the file was uploaded by error. Before this, the file that was available to the public on Nov 24 was redacted at many important places hiding this information. The way BlockFi justified the redacted information was by saying that it had "trade secret[s] or confidential research, development, or commercial information."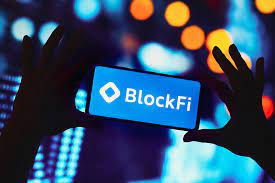 BlockFi did report that they had around $355 million stuck with FTX and $680 million in loans with Alameda back on Nov 29, 2022. However, the price of Bitcoin has gone up since then, and so has this amount. BlockFi is finding it very difficult to separate itself from FTX and Alameda Research.
FTX also extended a credit line to BlockFi when it found itself in turmoil due to the crash of Luna and UST tokens. The loan amount is supposed to expire on June 30 2027, and has an interest rate of 5%. This gives FTX an upper hand to acquire BlockFi, more than $240 million. However, BlockFi has sued a company under SBF called Emergent Fidelity Technologies over the collateral of Robinhood shares.
About BlockFi
BlockFi is a secured non-bank lender that provides USD loans to owners of digital assets who pledge such assets as security. Their goods satisfy the demands of both people and institutions holding blockchain assets and add to the sector's liquidity. BlockFi provides loans in USD to customers' bank accounts while storing their clients' Bitcoin and Ether with a registered custodian. The company filed for bankruptcy after the collapse of FTX.
---
What are your thoughts as BlockFi's financials show a $1.2 billion exposure to FTX? And do you think this is why they had to file for bankruptcy? Let us know in the comments below. And, if you found our content informative, share it with your family and friends.