BNY Mellon reports increased crypto demand as clients to show interest in digital assets. The bank's head of digital assets, Michael Demissie, sees it as a significant opportunity because the crypto industry needs players who can offer reliable digital asset services. He also focused on the need for precise crypto regulation.
Bank of New York Mellon clients are interested in digital assets.
Michael recently appeared at Afore Consulting's 7th Annual Fintech and Regulation Conference. There he said that cryptocurrencies are here to stay and that clients are "absolutely interested" in digital assets. The bank conducted a survey in October last year and found that 9 out of every 10 clients were planning to invest in digital assets in the future. However, Michael also stressed that having strong crypto regulations and being responsible while handling crypto assets is imperative.
Clients need to have responsible players who will offer them reliable services. These major clients who might invest millions in digital assets cannot trust crypto exchanges, which could go under at any time. We have multiple examples of this as well.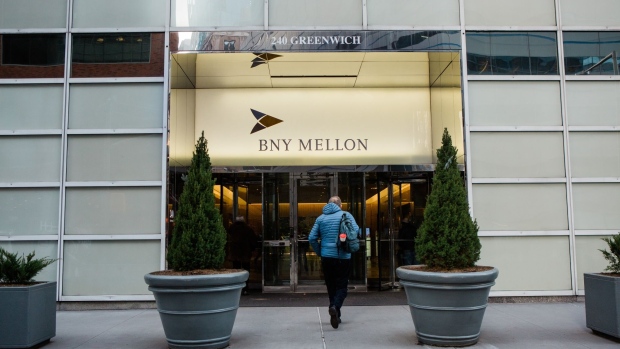 BNY Mellon wants to take advantage of this opportunity and is among the first banks to enter the crypto space. In February 2021, the bank announced that it had built a digital assets unit and would make the world's "first multi-asset digital platform."
The CEO of Asset Servicing and Head of Digital at BNY Mellon, Roman Regelman, said that BNY Mellon is thrilled to become the first worldwide bank to offer a comprehensive solution for digital assets. This comes from rising client interest in digital assets, the maturation of cutting-edge solutions, and the increasing clarity of regulatory frameworks. These factors present a fantastic opportunity to expand our current offerings to cater to the growing demand in this cutting-edge industry.
About BNY Mellon
BNY Mellon is a global financial services company that provides investment management and investment services to institutions, corporations, and high-net-worth individuals. It was founded in 1784 and is headquartered in New York City.
---
What are your thoughts as BNY Mellon reports increased crypto demand? And do you think this shows that cryptocurrencies are not going anywhere? Let us know in the comments below. And, if you found our content informative, share it with your family and friends.
Also Read: Robinhood reports a $57 million loss over a processing error.