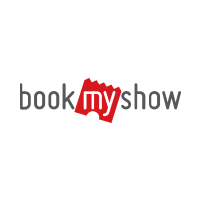 16 April 2019, India:
Online entertainment ticketing platform BookMyShow today announced a strategic investment in payments technology company AtomX.
The financial details have not been disclosed yet.
As a part of investment, Anil Makhija, COO, Venues and Service Delivery, BookMyShow will join AtomX's Board of Directors.
With this investment, BookMyShow will provide customers an enhanced cashless experience for a host of on-ground events, the company said in a statement.
Abhilash Gowdara, Founder & CEO, AtomX, said, "We are extremely excited about the contactless technology penetration in India and the future of India as it rapidly moves towards a cashless society. We are looking to unify both online and offline payments, enabling live entertainment events to accept contactless bank issued cards beyond our close loop tags which offer users multiple options to tap and pay at all our live events. BookMyShow is the leader in India's online entertainment landscape and we are thrilled to be associated with them to tap synergies more efficiently. We have an exciting year planned ahead and we hope to achieve much greater user traction with BookMyShow on board as our investor."
BookMyShow will leverage AtomX's cashless payments platform on NFC cards, wristbands and keychains for digital payments at music festivals, sporting events, food festivals, concerts, etc. This will also allow users to store cash in the form of digital money in their NFC chip and simply tap and pay for food, beverages and merchandise instantly, the company said in a statement.
Ashish Hemrajani, Founder and CEO, BookMyShow, said, "BookMyShow has always obsessed over its customers. As we broaden the out-of-home entertainment ecosystem, we continue to improve every aspect of that customer journey. This includes safer and smoother digital transactions both, while buying tickets and for on-ground services."
Ashish Hemrajani, added, "We also strive to provide relevant data analytics, insights around events to vendors and organizers to better deliver the experience to our customers. Our partnership with AtomX will play an instrumental role in furthering this experience."
Anil Makhija, COO – Venues & Service Delivery, BookMyShow, said, "As India's leading destination for all out-of-home entertainment experiences, BookMyShow truly believes that the experience lasts much after the event. It is this user journey – from the ticketing process until on-ground execution – that we are constantly looking to improve and enhance."
Anil Makhija, added, "A smooth venue operation for any event, relies significantly on technology and our investment in AtomX underlines BookMyShow's aim to provide an unparalleled customer experience."
(Image – BookMyShow)