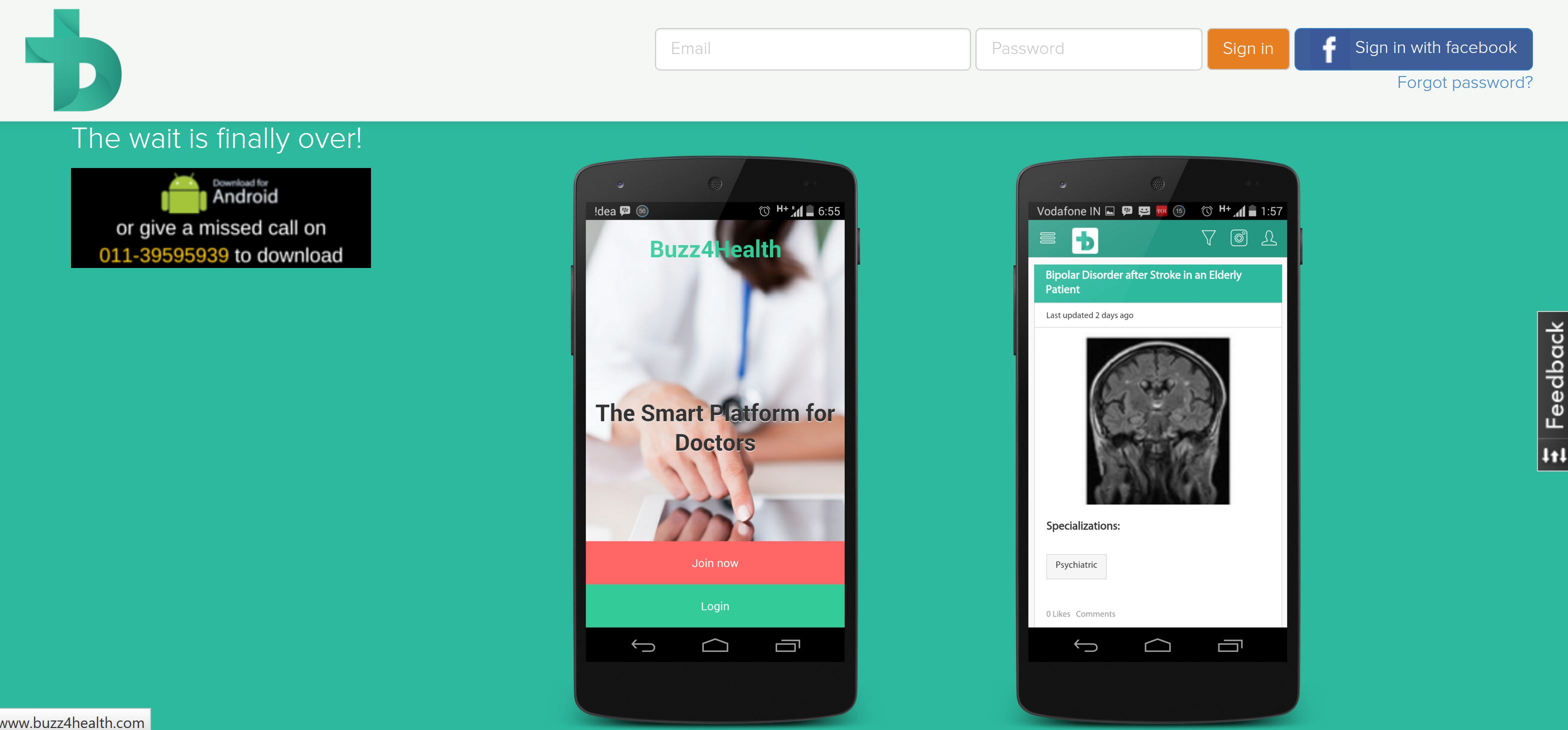 The profession of a doctor is a very challenging one indeed – every patient is different, every ailment comes with different scenarios and has different solutions. In times when the nature of diseases is changing so fast and new technologies are being discovered each day in the medical field, continuous education is a necessity that every doctor faces. Also having a strong network within the doctor community to ask the right experts the right questions when required is also an important skill every good doctor needs to possess.Buzz4Health, an online platform built to serve these needs of continuous education and networking, is the latest platform being rapidly adopted by doctors and medical students community in India.
[box type="shadow" align="aligncenter" class="" width="600″]Buzz4Health is an online mobile-friendly platform developed with inputs from health care practitioners and experts to meet the specific needs of the medical community and students. Buzz4health is set to revolutionize the way medical practitioners collaborate, acquire and share knowledge and expertise, and the way that medical and other healthcare students learn. [/box]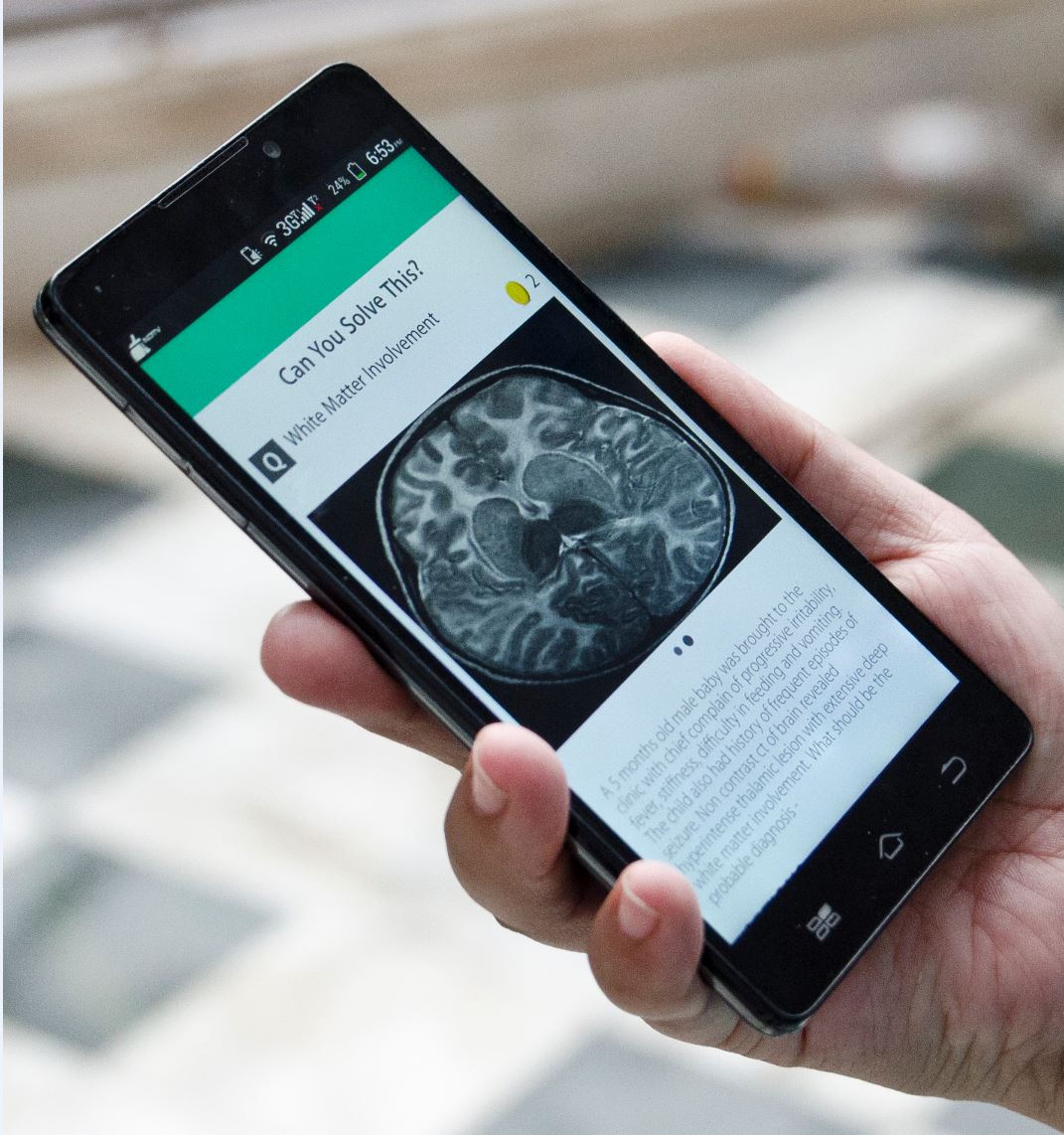 Heathcare sector in India is highly unorganized and therefore is seeing a number of companies working in the healthcare space to get some order to this chaos ! Even with so many innovations having in the healthcare domain, experts say that we are only scratching the surface as of the in the Indian healthcare domain. Partnerships between healthcare systems, doctors and researchers are unorganized and this is leading to a lot of good information to be contained in a single place without being disseminated to the right stakeholders. Buzz4Health is trying to build a world class platform that will bring all the doctors and medical students in India on a single platform. The platform provides services such as networking, relevant information and learning and subject matter expertise from the experiences of other doctors. "We met a lot of doctors and did a lot of research before we came up with this app. When we spoke about our idea with a lot of doctors, they were very excited to hear about this and were extremely supportive. Looking at the enthusiasm the idea was generating, we knew that we had to execute this idea," says Hitesh.
The company was founded in November 2013 by Hitesh Ganjoo and Tushar Gupta. Hitesh is the CEO of the company and is an accomplished professional, specialized in leading product development teams from conceptualization to realization of products with his customer-first approach. As a considerable part of his past experience, he worked with Stryker where he led efforts in putting together a team and best practices aimed at developing innovative value creations in medical device/technology development on a global scale. It is during this time that Hitesh came across the need for a device that would connect the medical community and thus was born the idea of Buzz4Health.
Tushar is the CTO at Buzz4Health and has seven years of strong technical background, spread over some of the niche technologies and domains. Having worked with some of the leading healthcare giants like Stryker, Tushar has experience of leading some of the cutting edge, first in market, technology development. His passion for startups and end-to-end product development led him to co-founding Buzz4health. Graham Radstone is also the director at Buzz4Health. A seasoned and experienced business lawyer and entrepreneur, Graham has many years experience of advising and supporting businesses, from large multinationals, to SMEs and start-ups. The strong team at Buzz4Health has been able to create a strong product and build a strong network within the community which has led to the success of their product !
The company currently has a web and an Android app and will be releasing an iOS App in July 2015. The platform has more than 6000 doctors registered and the mobile app has seen more than 4100 downloads till now. On an average, 250 doctors are registering on the platform each day. There are more than 150 medical cases that are present on the platform and are being discussed by some of the eminent doctors.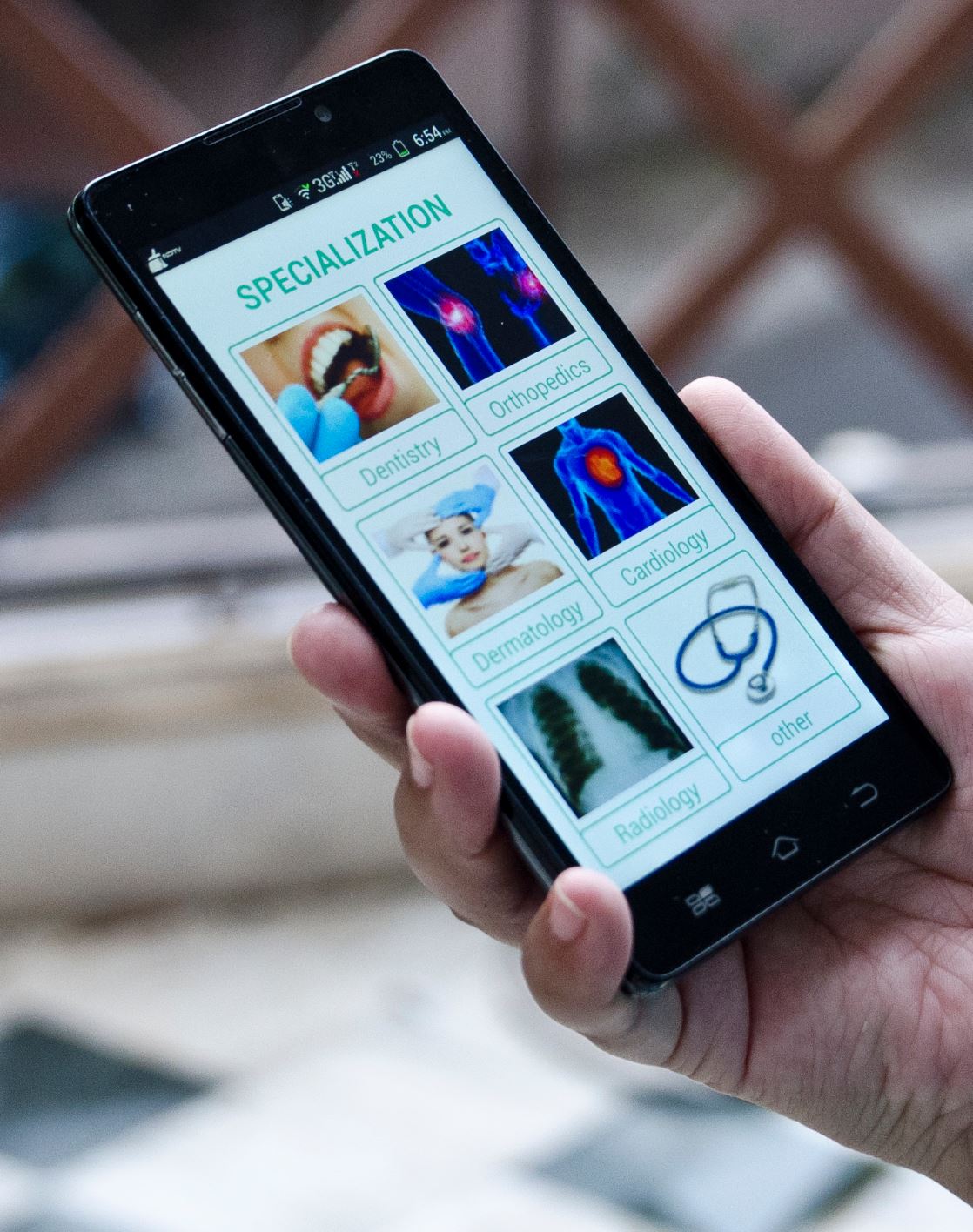 For the rest of 2015, Buzz4Health is planning to add specialization focus to their platform. The company is planning on creating specialized focus communities in streams such as dermatology, orthopedics, dentistry, cardiology and radiology. By the end of the year, team Buzz4Health aims to get every doctor within these specializations to use their app. The company is planning to have close to 1 lakh users on their platform by the end of the year. Buzz4Health will not be looking for funding till then end of the year and will be focused on creating an engaging platform for their users.
Comments
comments