According to a February 28 report by CNBC Awaaz, the Japanese tech company Softbank Group intends to sell its about Rs 600 crore investment in Delhivery, the Gurugram-based logistics and supply chain firm, through block agreements. According to sources, the block deals to sell the share might begin on March 1. If the purchase generates much interest, Softbank may decide to expand.
The people who know the matter informed CNBC Awaaz that the shares would be offered at a 3-5 per cent discount from the current market price. They also mentioned that Citigroup would act as the deal's broker.
A subsidiary of Softbank owned 18.42% of Delhivery
On February 28, Delhivery's shares closed at Rs 344.15 on the BSE, down 0.5 per cent from the previous day's finish. By way of Svf Doorbell (Cayman) Ltd., a subsidiary of Softbank, the company owned 18.42% of Delhivery as of December 2022. As a result, it became the company's biggest public shareholder.
A week after American investment management company Tiger Global Management sold a 1.7 per cent interest in Delhivery for Rs 414 crore through open market transactions, there are reports that the internet behemoth plans to reduce its share through block trades. Via its venture capital arm, Tiger Global owned a 4.68 per cent investment in the business as of the third quarter's conclusion.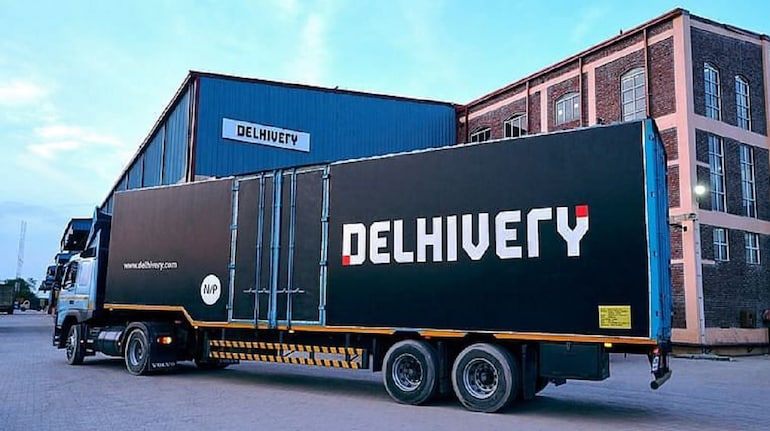 In contrast to a net loss of Rs 127 crore a year earlier, Delhivery recorded a net loss of Rs 195.7 crore for the third quarter of FY23 (2022-23) on February 10. Operating revenue for the firm dropped from Rs 2,019 crore in the equivalent quarter of the previous fiscal to Rs 1,823.8 crore, a decrease of 8.5 per cent.
According to reports, Masayoshi Son's SoftBank and China's Ant Group aim to sell shares through a Paytm secondary share offering. According to a report from ET, these investors had approached telecom billionaire Sunil Mittal and another Indian company with an offer to purchase their shares. The article said that the dialogue did not occur and that Paytm's senior executives, including founder and CEO Vijay Shekhar Sharma, are against a strategic investor joining the fintech's board.
Ant Group's parent company Alibaba has recently exited the fintech major, selling a 3.1% stake in Paytm for INR 1,377 Cr
Bloomberg said on Friday that Mittal wanted to acquire a share in Paytm by combining Airtel Payments Bank and Paytm Payments Bank. However, Bharti later rejected this claim. But, it is more probable that Ant Group and SoftBank would progressively sell shares in the market as part of their strategy to quit Paytm. The Ant Group development comes after Douglas Feagin, senior vice president of the investment business, resigned from the Paytm board of directors.
Ant Group could be attempting to adhere to the market regulator Securities and Exchange Board of India's standards (SEBI). No one entity is permitted to possess more than 25% of a "professionally managed firm," according to SEBI. The investment firm's share in the recently completed repurchase exceeded the 25% mark.
Comments
comments