Byju's has unquestionably carved out a position for itself as India's most valuable unicorn in the constantly changing field of edtech firms. But financial difficulties do exist for even the biggest, and Byju's is no exception. The firm is making a big move by placing two of its key assets, Epic and Great Learning, up for sale in order to address its impending liquidity crisis. The edtech sector may change as a result of this strategic move, which is anticipated to bring in up to a billion dollars and provide information about the company's financial health.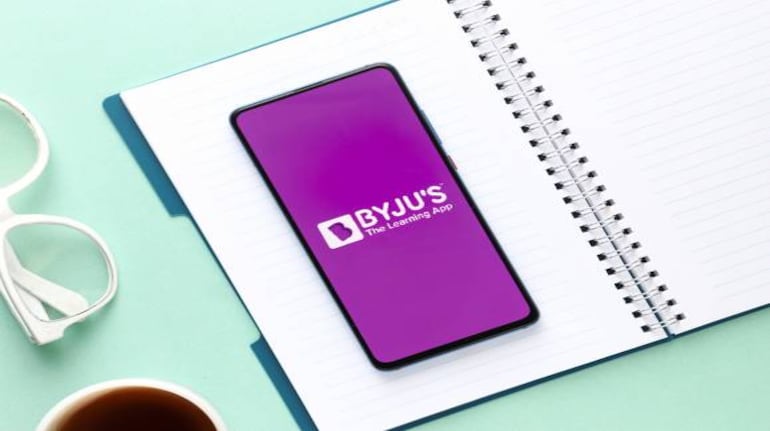 Credits: Money Control
Byju's and Its Ascension
In 2011, Byju Raveendran established Byju's as a little tutoring business in India. It has become into an edtech powerhouse over the years, valued at astounding sums, and for good reason. Byju's ground-breaking learning software has transformed education in India by providing pupils with interesting and interactive content on a variety of disciplines. A number of acquisitions were made as a result of its stratospheric rise, including the upskilling platform Great Learning and the California-based reading platform Epic in 2021.
The Asset Sale: Epic and Great Learning
The purchase of Epic by Byju in 2021 for about $375 million was an important step. It is now even more significant because Byju's is thinking about selling it. The business anticipates making between $400 and 550 million from this sale. Similar to that, Great Learning, which was purchased for $350 million in the same year, is also on the market and might fetch roughly $400 million.
Byju's willingness to realign its resources and emphasis is demonstrated by these asset sales. However, Byju's has already received three term sheets for Epic, with advanced-stage conversations, while the discussions for the sale of Great Learning are still in the early stages. This shows a proactive strategy for dealing with financial difficulties and potentially downsizing its portfolio to preserve growth.
The Financial Challenges
An urgent financial issue for Byju's is principally caused by a $1.2 billion term loan B (TLB). The latest asset sales have been crucial in the company's ongoing attempts to pay down this debt.
The asset management firm Davidson Kempner, with its headquarters in the US, had a big impact on this financial issue. They gave Byju's $250 million in structured financing, based on the expected future cash flows of one of Byju's biggest assets, Aakash Educational Services. However, Davidson Kempner withheld about $150 million because they were worried about how Byju's talks with its lenders were going. Byju Raveendran was forced to seek money quickly as a result of this technical default on the Davidson Kempner loan in order to keep control of the Aakash Educational Services, which had been pledged as collateral for the loan.
Byju's exhibits its commitment to ending the financial crisis by pledging to return the entire $1.2 billion TLB in less than six months. If lenders accept its amended proposal, the business plans to pay back $300 million of the loan in the following three months. For Byju's financial security, these conversations are essential.
Potential Impact of the Asset Sales
The sale of Great Learning and Epic carries several potential implications for Byju's and the edtech sector as a whole:
Financial Stability: The most immediate impact will be the injection of significant funds into Byju's coffers. This infusion of capital will enable the company to address its liquidity challenges, repay debts, and possibly strengthen its position in the market.
Strategic Repositioning: Byju's asset sales indicate a strategic shift in the company's priorities. It might be focusing on its core offerings and divesting from non-core assets. This could lead to a leaner and more focused business model.
Market Competition: The sale of Epic might open up opportunities for other players in the edtech space. Competitors may seek to acquire Epic's assets or compete more aggressively in the digital reading platform market.
Conclusion
The largest edtech company in India, Byju's, is navigating a financial crisis by offering two of its assets, Great Learning and Epic, for sale. The action is a brave step toward solving the company's liquidity problems and paying off its large debt. If successful, these asset transactions could change the face of the edtech sector in addition to saving Byju's from its dire financial situation.