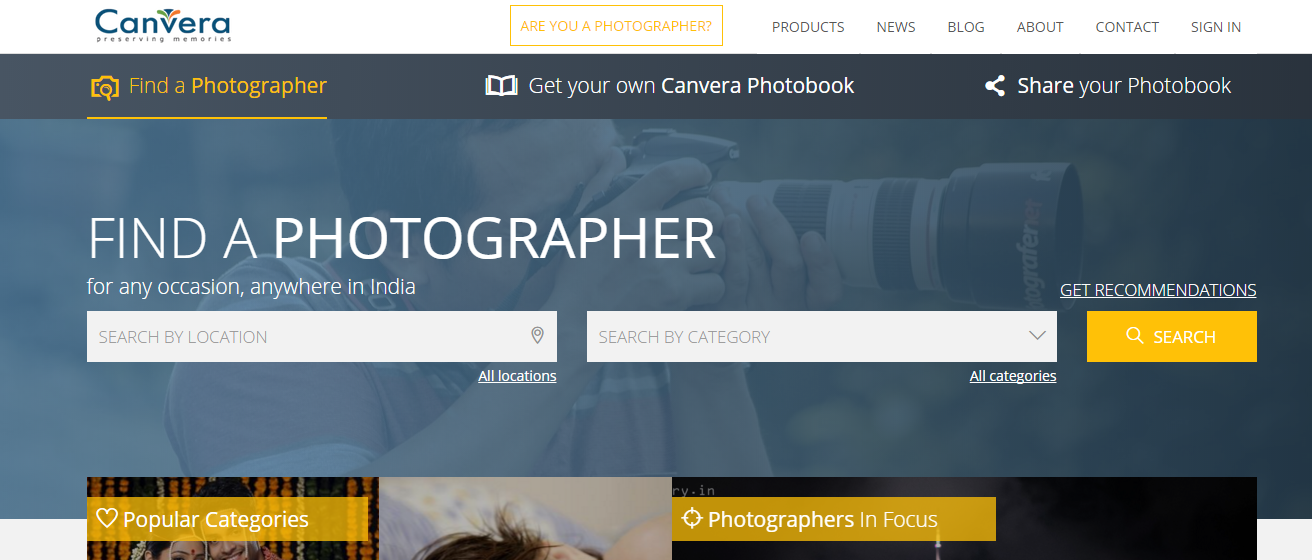 25 December, 2015, Bangalore: In its recent seed funding bid, Canvera, an online photography startup has managed to seek funding of US $ 2.2 million from Info Edge India Ltd. One of the hulks ecommerce business, info Edge India Ltd. also runs consumer internet properties such as Naukri, 99acres, Jeevansathi and Shiksha.
In its earlier round of funding, Canvera digital had raised US $ 5.3 million in 2012, US $680K in 2013 and US $1.5 Million in 2014 from Info Edge India Ltd. In its recent stock exchange filing, Info Edge has declared that now it has 49 per cent stake in online photography startup.
Ventured in 2008, Canvera is a web enabled photobook company which in 2011 entered into associated ecommerce. Founded by Dhiraj Kacker and Peeyush Rai, it is an online photography company that caters in fulfilling the needs of professional photographers by providing them a professional online platform. With the head office in Bangalore, the company also has branch offices in Chandigarh, Delhi, Kolkata, Chennai, Hyderabad, Ahmedabad and Mumbai.