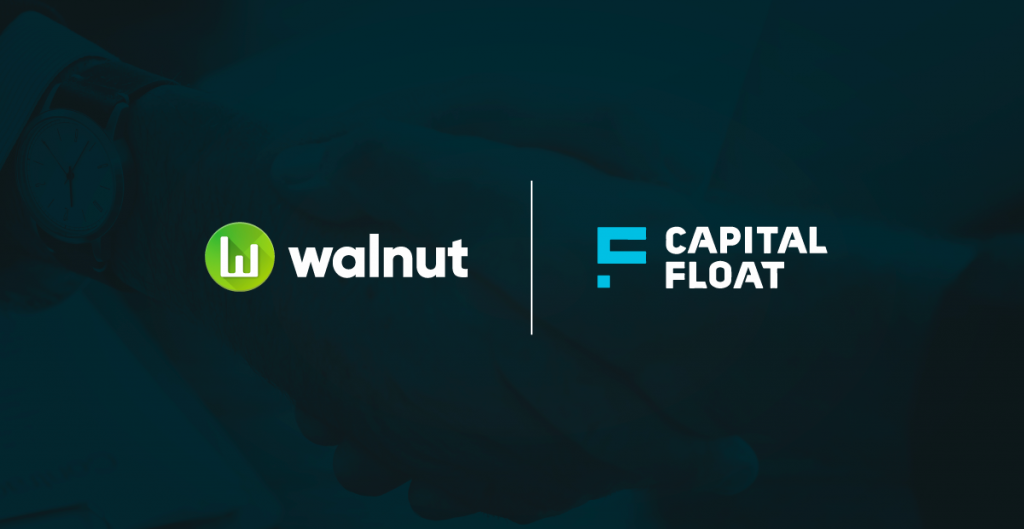 21 August 2018, India:
Capital Float has acquired personal finance startup Walnut for $30 million in a cash-and-stock deal.
"Nothing changes with regard to data security and user privacy. Both have been our top priority ever since the app was launched, and this approach has enabled us to be trusted by more than 7 million users. We have never shared any customer data with any third party and will continue to follow this policy even now," Walnut said in a statement.
"This partnership would enable us to expand our Prime offering from 8 cities currently to more than 30 cities. Walnut would continue to operate independently as part of the Capital Float family and we look forward to bringing you an even more exciting and innovative range of financial products from credit to insurance to wealth management," the statement added.
Sashank Rishyasringa and Gaurav Hinduja, co-founders of Capital Float said, "We're excited to collaborate with Walnut, an accomplished member of the Fintech ecosystem. Our sensibilities and objectives aligned with theirs, which largely paved the way for our decision to join hands with the company. We were extremely impressed with the team and the product Patan and Amit have built. Walnut Prime is a product of deep interest to us, and it will essentially become a new addition to our stable of exceptional, customized credit products."
Patanjali Somayaji and Amit Bhor, co-founders of Walnut said, "Since we launched Walnut, we have been focused on simplifying personal finance for our users. We're excited to partner with Capital Float as we aim to exponentially grow and bring Walnut and its intuitive features to millions of more Indians. We believe having Capital Float on our side opens up an immense set of opportunities by leveraging their strength in online lending and financial products with our innovative approach to consumer experiences."
Walnut launched Walnut Prime in July 2017. Walnut Prime enabled users of its app with no prior credit exposure a convenient way to access credit with easy repayment terms and no paperwork. The company claims to have enabled more than INR 100 crores in credit to its users.
(Image – Walnut)
Comments
comments