About Capital One:
Capital One is one of the most prominent financial services that specializes in providing credit cards, banking and savings accounts. The company headquartered in Virginia was founded in 1994 and has since then spent over 520 million dollars in acquiring over 17 organizations to compete with other companies that offer similar services as them. In 2019, the company signed a contract with Walmart and started providing credit cards to Walmart customers. Although they were to provide their services till 2026, Walmart has filed a lawsuit at a court in New York claiming that Capital One did not meet the terms that were agreed upon in their contract. Walmart is attempting to terminate their contract with the financial company through the lawsuit and wants to look for other alternatives who could better suit their requirements.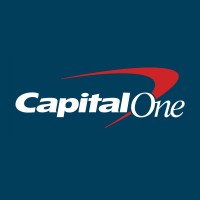 Previous Walmart partner: Synchrony Financial
Synchrony Financial, the largest supplier of store credit cards in the United States was responsible for providing credit cards to Walmart customers for 20 years before their partnership was ended with Walmart in July 2019. Walmart was one of the five biggest clients of the financial company and when Walmart did not renew their contract to provide credit cards, the shares of the financial company fell by a massive 10%. They were replaced by Capital One who were then given the responsibility of providing two types of credit cards: one which could be used exclusively used at Walmart stores (both online and offline) and the other which could be used almost at all places that accepted Mastercard. Competition among companies which provide services similar to Capital One and Synchrony increased when Costco, the wholesale business moved to Citi Group from American Express in 2016. The shift from Synchrony to Capital One has only intensified this already competitive domain. Earlier Walmart had also filed a lawsuit against Synchrony which the company later dropped when they realized that things might not turn in their favor.
What led to the lawsuit against Capital One?
Walmart has claimed that Capital One did not stand up to the promises they made in the partnership agreement. The lawsuit alleges that Capital One failed to maintain its customer service standards, Walmart claimed that their partner did not replace the cards that were lost by customers or were stolen. They also alleged that the financial body delayed the transaction process and the payments made to account holders were not instantly realized. There are reports, however, which claim that Walmart held discussions with Capital One after they had already signed the contract regarding some terms of the contract that they wanted to negotiate again. The sources in the report claim that Capital One was not in favor of renegotiating their deal with Walmart. It could be speculated that Capital One's denial to change the terms of their agreement might have led to this lawsuit but this is only if the allegations made in the report are true.
What will happen to currently active cards?
There are benefits associated with each Walmart credit card that their customers use. In this case, the card made its users eligible of getting cashback offers of different natures depending upon where they shop: a 5% cash back on their online purchases, 2% on in store and 1% anywhere else that the card was accepted. The ongoing battle between the two companies is therefore  matter of concern for the users of this card. Fortunately, Walmart has announced that the card will be fully functional at all Walmart stores till this issue is resolved.
Response:
Walmart executives on Friday publicly announced their wish to end their contract with Capital One due to their failure in meeting 'contractual obligations'. They further added that they are considering other alternatives which could be more beneficial for their customers.
A Capital One spokesperson was quoted as saying, "These immaterial servicing issues were cured by Capital One pursuant to the terms of the agreement, without harm to customers, the program, or Walmart". He further added that the lawsuit is an attempt to renegotiate the terms of a contract that was signed not so long ago and said that Capital One will protect the integrity of the terms of their contract in the courtroom.