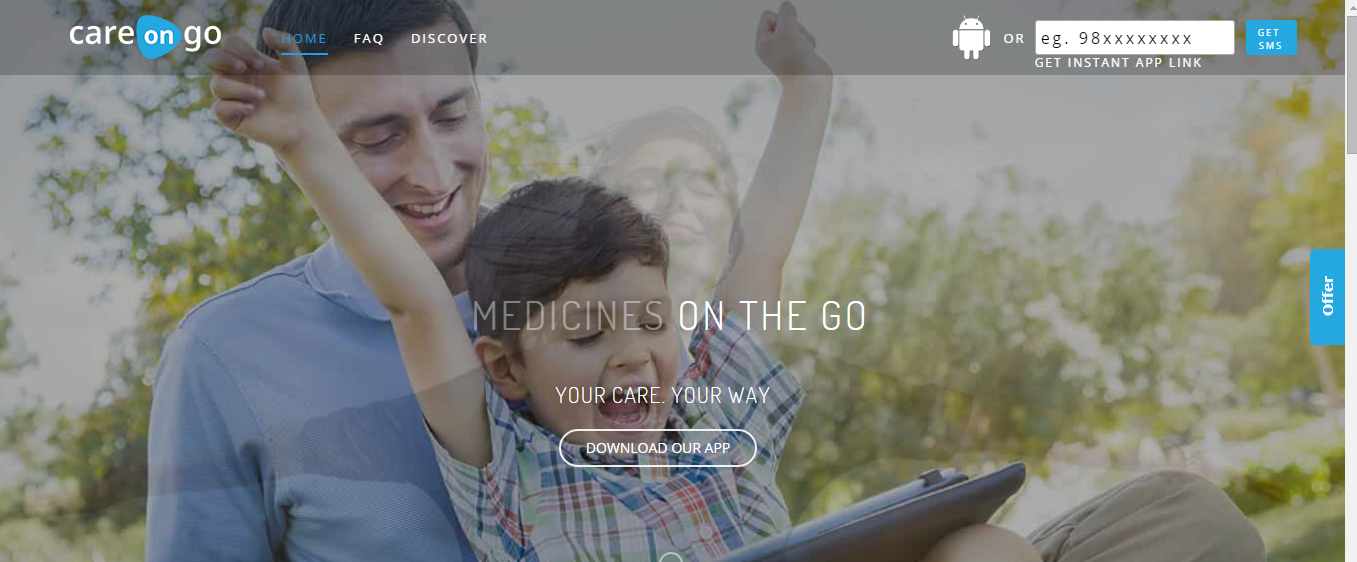 19 February 2016, Bangalore: CareOnGo has acquired US $300K funding from a group of investors including Farooq Oomerbhoy (co-founder, Orios Venture Partners). The funding round was also attended by Raj Mishra of Indea Capital and Vineet Ganesh of Imperial India Investment.
The company plans to utilise funding in increasing the number of co-branded stores across Delhi, Bangalore, Kolkata and Hyderabad. Apart from that, company will be stretching its arms further in Mumbai, Chennai and 11 more cities.
CareOnGo is a joint venture of Aditya Kandoi, Ritu Singh and Yogesh Agarwal. Founded in 2015, it is a 24×7 mobile pharmacy chain. It aims to become a centralised source of e-procurement by addressing the problem of authenticity and on demand inventory procurement for these pharmacies.
Commenting on the investment, Farooq Oomerbhoy said, "CareOnGo not only will help the existing pharmacies expand their reach, via technology, but also help them create a more accessible and an on-demand platform for procurement of authentic medicines benefitting the ecosystem as a whole."
The app allows the user to purchase medicines from its approved pharmacies. It also comes with features such as medicine reminders, maintaining digital health records (prescriptions and invoices) etc. With almost 7000 pharmacies registered on its platform, the company provides a huge network for its users to purchase medicine from.