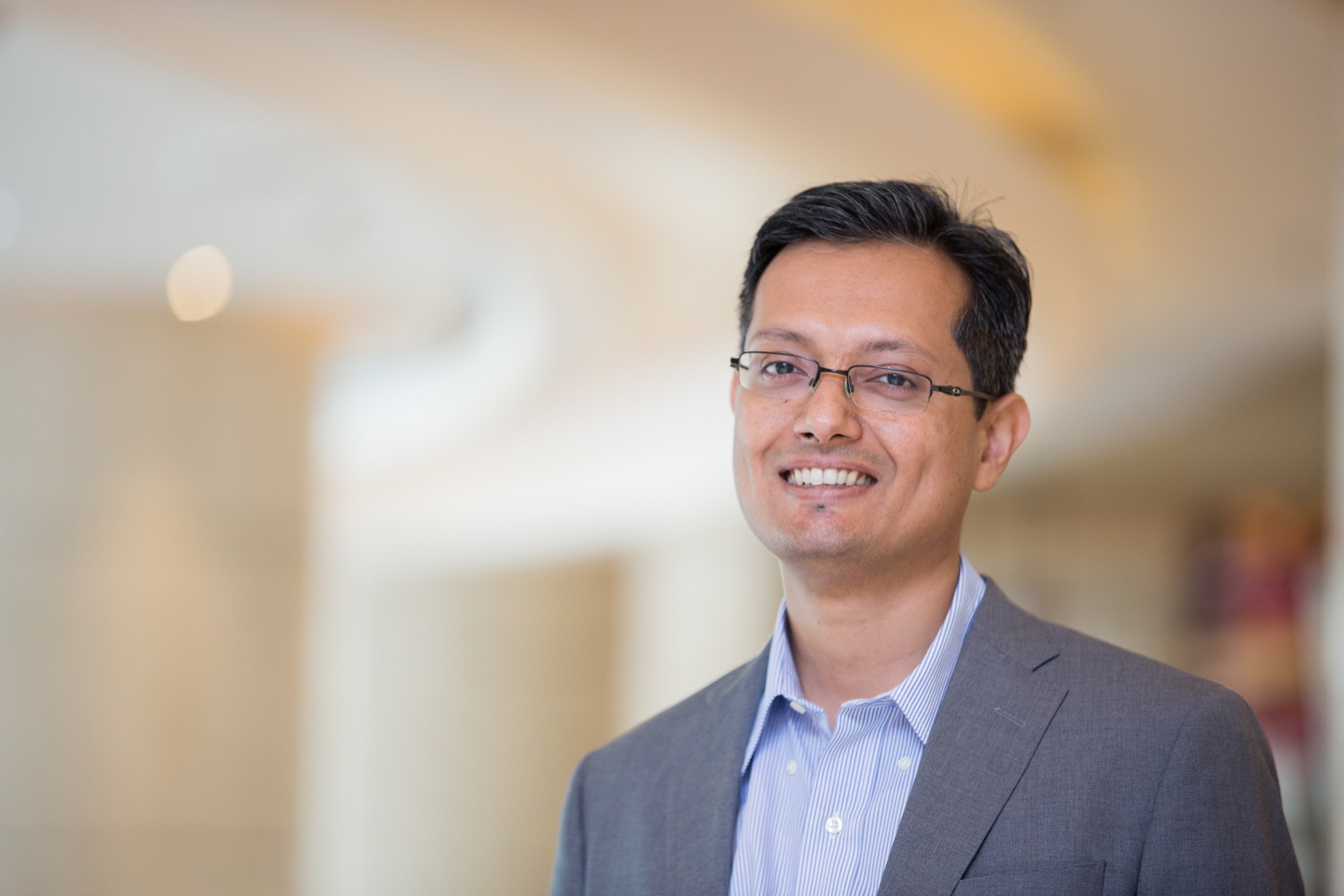 Never in our history has the power of effective use of data been so significant as it is today. Data is winning elections, data is creating billion dollar companies, data is changing future of economies ! And in times when the world is looking at data to take every smallest decision, a lot of companies in India are still depending on their managements' gut or their understanding of the segments to make decisions. This is the gap that Cartesian Consulting wants to fill. The company wants India to make decisions by using the power of data.
Cartesian Consulting – The Beginnings
Cartesian Consulting was created in 2009 and was a part of an agency group before becoming an independent entity in 2014. As part of a larger group, the company was  using data for marketing decisions at the time.
At that point in time no one in the market was making informed decisions based on data. The team saw this as an opportunity and decided to address the same by launching an independent analytics company to bridge the gap.
Sandeep Mittal and Shikha Lath founded Cartesian Consulting in 2014.
The Cartesian Team
The potential of combining analytical thinking, data, tech and marketing know-how was something that the team– coming from a direct marketing background – really believed in. The timing seemed perfect and therefore Sandeep Mittal and Shikha Lath founded Cartesian Consulting in 2014.
Sandeep Mittal is the Managing Director at Cartesian Consulting. Sandeep is an engineering graduate from Pune University and an MBA from IIM Calcutta. He launched his first startup while still in college. Sandeep set Gigpad.com, an online underground magazine for Rock Music in India. Prior to launching Cartesian, he has worked in direct marketing and CRM at DIREM and Direxions for a decade.
Shikha Lath is currently the Director of Marketing at Cartesian Consulting. Shikha  joined Cartesian in 2013 after 12 years in marketing, CRM, loyalty and direct marketing in companies like P&G, JWT and Direxions. She has worked with top brands and helped them build their CRM and loyalty strategy. At Cartesian, her responsibilities include establishing the company globally through marketing initiatives, to acquire new clients across geographies and to hire best analytics professionals. She holds a Masters degree from Bangalore University.
Big Data Analytics Market in India
According to a Nasscom report released in June this year, big data analytics sector in India is expected to reach $16 billion by 2025 from the current market size of $2 billion registering an eight-fold growth. India currently features among top 10 big data analytics hubs in the world, employing close to one lakh people in this sector across 600 analytics firms.
In India data analytics is beginning to gain traction with new business segments like entertainment, education-employing analytics backed decisions. Traditionally, sectors like BFSI, Food and FMCG, QSR, retail etc have used analytics in a big way to decide on many customer facing business decisions. If compared globally, North America is the largest market for analytics firms. Being a mature market, American companies are far more comfortable taking business decisions backed by data science. The same change is being seen in India as well now.
The industry consists of a number of firms who provide offshore services to international markets – there are very few players doing what Cartesian is doing for  the domestic Indian market. At the same time there are a lot of nuances to the offerings – there are product companies, big data tech companies, service providers who focus on a particular niche etc.
Cartesian Offerings
Cartesian Consulting is a global analytics services firm specializing in customer, marketing and business analytics. The company works with brands across the world to improve their revenues and margins by helping them better utilize their data for business decisions and marketing interventions.
Right from the time Cartesian launched in 2014, the management was very sure as to how the product roll out would happen.
In the first year, the company decided to focus on its core offering – customer analytics.  With its strong expertise in Customer Analytics, the company was able to create a reputation for itself in this space.
After a successful stint in Customer Analytics segment, Cartesian added newer capabilities in their offering such as marketing analytics, web analytics, pricing and optimization, and all kinds of new tools and methodologies. Addition of these services has helped the company strengthen their analytics and consulting offering to their  clients.
Cartesian is also currently focusing on packaging their IP into solutions that they can take to market. One such offering, which helps firms is CLM – 'Customer Lifecycle Management'. CLM is already gathering a lot of positive reviews from its clients . Cartesian Consulting is focused now on not just providing the thinking but also providing the engine that they've developed ground up.
The Journey So Far
One of the biggest challenges for the company was to convince themselves and everyone around them that they could run an analytics firm independently. However the company did a really good job of surpassing expectations. Since the time Cartesian Consulting started running their business independently, the company has gone from 50 to 150 people in 2 years and 30 new clients.
Having a clearly laid out plan proved to be extremely helpful for the company in achieving its success. In year 1 Cartesian focused all its energy on
Adding a cost of running an independent ship
Focusing on investing in growth and not cost cutting
Making everyone in the firm feel secure
Adding new clients faster than the company used to in their previous avatar.
Cartesian Consulting has grown at 60 – 70% yearly and have expanded their presence beyond India to other fast growing economies like Singapore. The company has recently opened a new office in the US too. Cartesian Consulting today is a profitable organization with 150 people.
Challenges and Learnings
For Cartesian Consulting, the challenges have been to do with working in a tough market – where the margins are low, clients are super-demanding and payment terms are not adhered to. However India has proven to be a very interesting market for the company. After getting used to the workings of the Indian market, the real challenge for the company has been managing rapid growth – where new people and new clients have put them to test on how well they can train, deliver, and do things the way they did back when they were a much smaller firm.
One of the most important points that the company has learnt is that there's no substitute for good people. Analytics is a business that depends, above all, on the quality of the people. At the same time, when it comes to attracting and retaining people there's no beating having a great work culture. So it pretty much boils down to great culture = great work.
One of the strengths of the company is the team that they have been able to create. Cartesian has dedicated subject matter experts join them from large companies like JP Morgan, Cognizant, Deloitte and Mu Sigma.
Cartesian in the near future
In the next few years the company will continue to focus on Growth. The company plans to grow its portfolio with its existing clients by offering more of existing services and increasing their range of services offerings to these clients. The company is also looking to work with their Indian clients in other international geographies.
After establishing themselves  as a CRM and marketing analytics firm, Cartesian is now focused on making themselves relevant to finance and operations, merchandising and buying.
Cartesian Consulting is working towards building a brand that will be seen as best blend of marketing and analytical thinking.
On the business front, the company aims to hire 200 more people in the next 2 years. They are also looking to triple their revenues in the same period.