China's market regulator stated that EV maker BYD is going to recall more Tang DM vehicles due to faults with battery pack trays. It is said that they pose water inflow risks. With this, the automaker is to recall 52,928 units of a best-selling plug-in hybrid. The recall is applicable to vehicles manufactured from April 4, 2021, to April 18, 2022.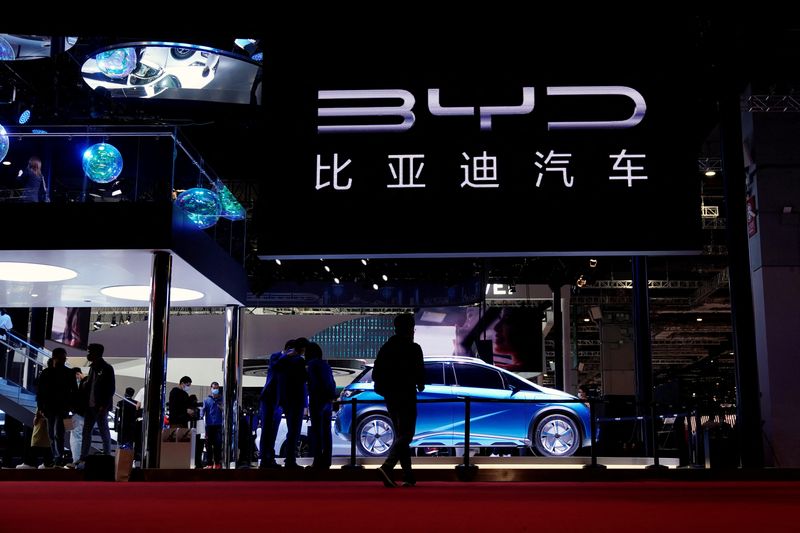 In April, the regulator announced a recall of 9,663 Tang DM-i cars saying a defect in the battery pack could cause fires. According to Reuters, Two BYD customers told in June that they and others questioned why BYD had instructed dealers to replace batteries in cars that were not subject to the recall and urged regulators to expand the April recall.
The issues center on the Tang DM-i plug-in hybrid sport utility vehicle (SUV) launched in April 2021 and priced around 200,000 yuan ($29,839.61). Tang DM is BYD's best-selling premium series, with September-May sales exceeding 60,000 vehicles. For all new-energy vehicle makers, fires constitute a persistent problem. In the past six months alone, more than a dozen videos have been posted on social media showing BYD EVs on fire.
BYD EVs
Plug-in hybrids – powered by a combination of batteries and combustion engines – make up half of BYD's passenger vehicle sales, with sales increasing nearly five times in the first half versus the same period a year earlier.
BYD has been a major beneficiary in the auto industry's rapid shift toward electrification, propelled by the backing of U.S. billionaire investor Warren Buffet. The three-decade-old firm has seen sales more than quadruple so far in 2022, largely shrugging off a slump brought by COVID-19 containment measures. A maker of both electric cars and buses, BYD also builds batteries which it has portrayed as the industry's safest and which it is close to supplying U.S. EV peer Tesla, BYD's executive vice president has said.
It is this success that supporters fear could be undermined by public relations missteps. BYD's image has already taken a hit this year when its factory emissions were blamed for causing nosebleeds among local children. BYD said it complied with emissions rules and called the nosebleed allegations malicious. "As an icon of the Chinese EV sector, BYD is failing us," said one of the complainants surnamed Wu in January this year. "It should be more transparent and honest in facing such problems." The complaints centered on the Tang DM-i plug-in hybrid sport utility vehicle (SUV) as well. It was launched in April 2021 and priced at around 200,000 yuan ($29,839.61).
Comments
comments