In China's fiercely competitive electric vehicle market, only the most outstanding companies manage to thrive. With the advent of a price war initiated by major players such as Tesla, industry analysts predict that some of the country's automakers may not survive. Despite this, HiPhi, a relatively new player in China's premium segment, is determined to become one of the country's top car manufacturers, even in the face of this intense competition.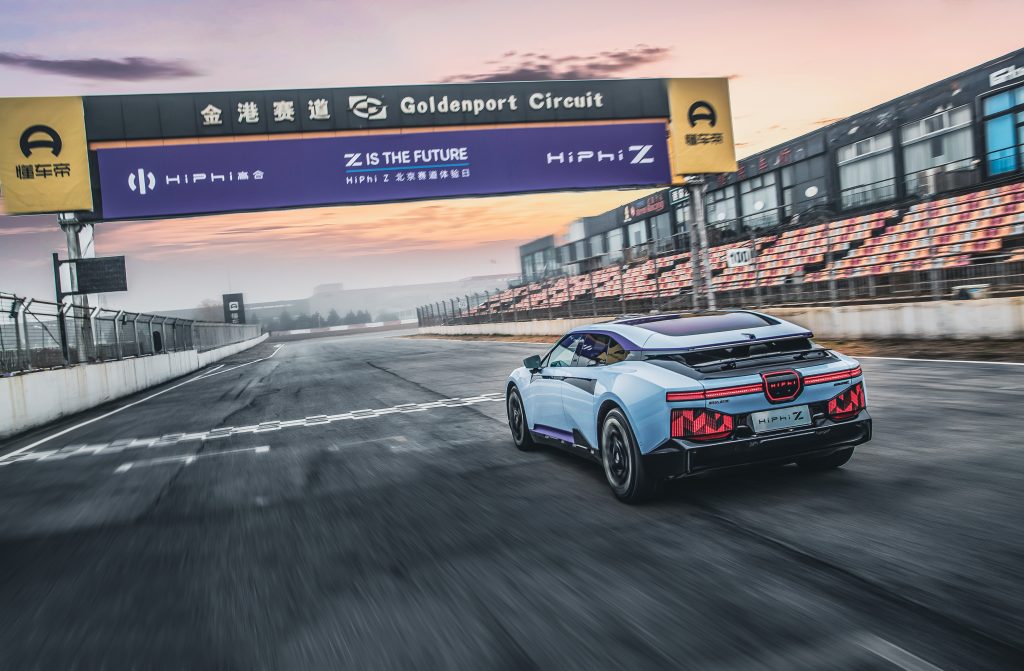 For HiPhi, it is crucial that their second flagship vehicle, the Z, is compelling enough to entice potential buyers away from more established competitors. However, achieving this is no easy feat. In the United States, the number of all-electric cars on the market is steadily increasing, and this trend is even more pronounced in China, where 155 new battery electric and plug-in hybrid vehicles are set to be launched this year alone.
As a company headquartered in Shanghai, HiPhi made its debut in 2019 with the HiPhi X, an SUV that proved to be quite successful. The all-electric SUV was even named one of China's best-selling premium EVs in 2021 by the China Automotive Technology & Research Center. The HiPhi Z is the company's second vehicle, and it comes in the form of a shooting brake available in both four-seat and five-seat configurations.
Design aspects
The HiPhi Z boasts a stunning, futuristic exterior design with aggressive lines that draw attention. But it's not just its looks that impress; the vehicle also packs a punch with a total system power of 494 kW and 820 Nm of torque. While its official 0-100km/h acceleration time of 3.8 seconds may seem underwhelming compared to some popular electric cars like the Model 3 Performance and Model S Plaid, longtime Tesla owners have noted that the HiPhi Z has some characteristics that make it worthy of serious consideration nonetheless. Given the hyper-competitive nature of China's electric vehicle sector, it is crucial for HiPhi to continue to innovate and create vehicles that stand out from the crowd, and the HiPhi Z seems to be a step in the right direction. By focusing on both style and performance, the company may be able to carve out a niche for itself in this rapidly evolving market.
Jason Man, also known as Jay in Shanghai within the online electric vehicle community, has extensive experience with various electric cars, including Tesla's lineup. As a longtime EV advocate, he has also test-driven several domestic electric vehicles, such as the NIO ET7, NIO ET5, and the ZEEKR 001. In a recent discussion with Teslarati, he expressed that the HiPhi Z still manages to stand out in the market. While it may not be as lightning-fast as Tesla's fastest cars, the vehicle does offer something substantial for those who opt to take it for a spin.