An Era of Competition
This terminology may confuse you, but to those with the technological flair, Gym, or to use the more popular term, Club Management software isn't exactly a revelation.
In this age of personalised healthcare, we see the rise of fitness and wellness regimes in the form of all inclusive clubs overnight. Many a wealthy fitness-freak or alternatively, an aspiring entrepreneur with the eye for the industry (or both) is well on their way to engineering a wellness revolution in the neighbourhood.
There are way too many trends in the market right now. Even if you take a look at your own locale, you'll find the ubiquitous Zumba, or Crossfit, or both of those combined with spa treatments – and then some more. Everyone has some exotic wellness technique to bring to paying customers within reach; and this only means one thing, spelled out by the dreaded word – 'competition'.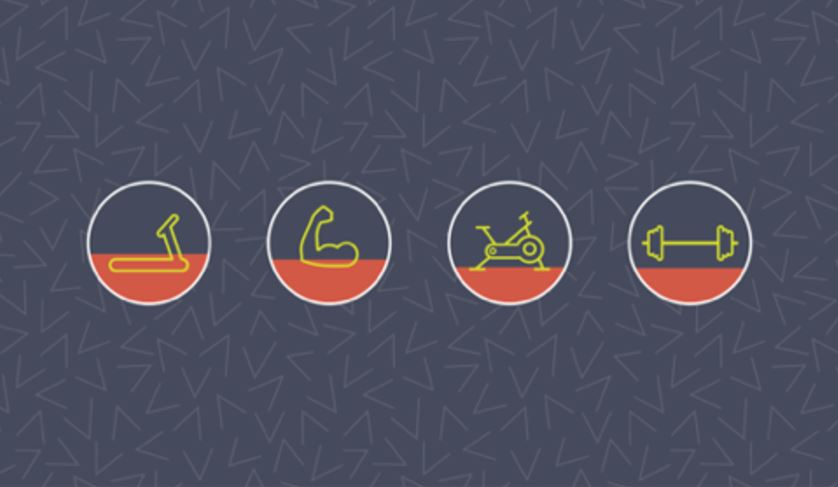 Yes, the fitness industry is competitive. Running a fitness, or wellness club isn't all that easy either – the number of processes that need to be executed perfectly to  ensure that the club runs like a well oiled machine are myriad.
In addition, the competition keeps you on the edge. Many clubs are including newer, and newer facilities and combining simple fitness regimes with dieticians, intensive membership programmes, even including healthy dining with their fitness offerings. Other tertiary services to fitness – like wellness programmes of the spa variety are also not out of the question.
However, these additions are expensive. If you've just begun your own venture and are running short of funds, addition and expansion are not the best options. On the other hand, if you DO have all these facilities and more, then managing all of them seamlessly is not easy either.
Related Read: Product Market Fit For The Age Of Fit-Tech
Fitness and wellness clubs don't just require more manpower, they require skilled manpower – keeping more people on the job may not always be the best investment, especially for processes like scheduling and membership management.
Overlooking Organisation
The competitive edge, in most of these cases will be provided by the seamless workings of all these processes. Keeping them automated is in your best interest – it leaves your staff free to deal with customers in a more engaging, wholesome manner.
Club Management software is nothing new. 24-Hour Fitness incorporated automatic billing in their systems around 31 years ago. Of course, we can definitely say that many gyms no longer use reams of paper and archaic ledgers to manage their affairs, but they use their digital equivalents – Word and Excel, which can be quite tedious.
Many also simply choose to overlook these organisational concerns, choosing to focus on upgrading their equipment and services. While these may dazzle the consumer in the short-term, how you manage your affairs is a long-term investment that also serves to build a strong brand identity. Customer service isn't something momentary.
Yet others choose to stick to what they think is tried and tested – the fear of technology runs everywhere. This may seem like a cliched statement to make, but it's true – many don't even know the potential benefits of a Club Management Software installation in their clubs.
If improvement is an option, wouldn't you want to give it a shot, in the very least? Well, in what may seem like an extended sales pitch, let's look at the potential benefits of what club management software can do for those in the industry!
Features, Features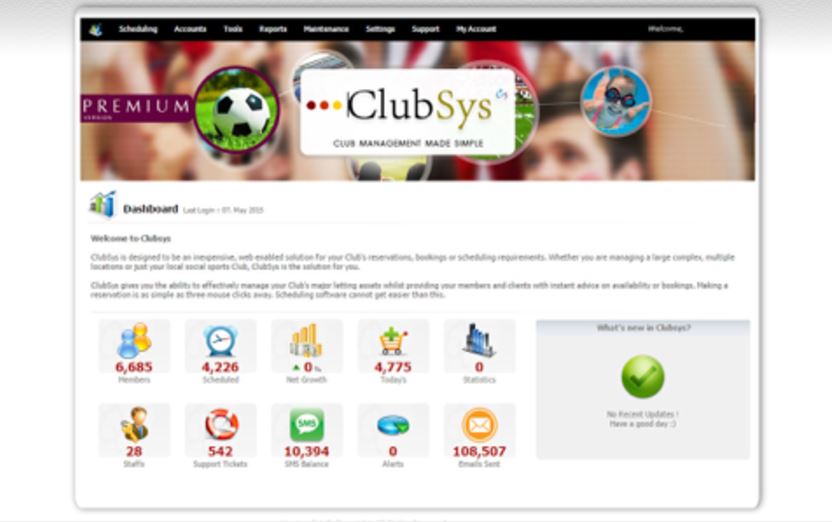 We don't plan on endorsing any particular club management software in particular – so we'll just give you the lowdown on what it should do well, and effectively.
Billing the bling
Well, primarily, it all started with billing. Fitness buffs should worry least about processing their payments with tedious cash, and lengthy memberships need lengthier accounting skills. Even more so if you're into dynamic revenue models complete with discounts, membership exclusive offers, seasonal pricing changes and what have you.
Electronic payments are not just an option nowadays – they are necessary. Software that handles POS (point-of-sale), down payments, flexible revenue inputs, invoicing features, and credit to money shifts – in addition to being glaringly clear to use – is a gem in the making. It saves you time, stress, and keeps you on top of your financial game when it comes to review and alternative strategies.
The Sales Advantage
If you want some substantial revenue to manage, then you need customers, of course. Your advertising needs to be paying off in a tangible fashion, and you must get onto those leads to keep your membership swell. Converting those people who are simply 'interested' into full-fledged members needs a software that can track them, and slot them into a comprehensive sales process.
E-mail, or SMS-based campaigns can also be handled with the help of gym-management software, and if you didn't have a sales division before, you can now do so with minimal personnel and maximum automation.
This not only helps in conversion, but also with retention – your existing customers also need to be kept in the loop for updates and offers. These also solve a lot of potential problems – like managing appointments in case of emergencies, and in the case of slots opening up for customers.
Workforce Management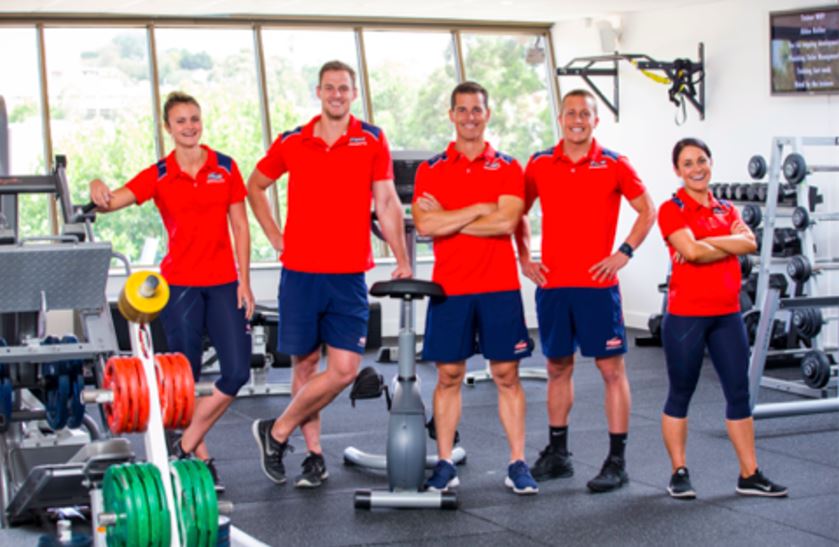 While we'll get around to managing your club members, we first need to focus on the integral part of your club – the workers themselves. This ties in with a very important feature – Scheduling. This can be a nightmare when it comes to members getting the preference with flexible timings, and the right personnel need to be present for their specific appointments.
Remember, fitness and wellness are timed luxuries – if your customers cannot get through your club without compromising their schedules, then you're going to lose them fast. Good club-management software will allow your staff to handle a large influx of members, allowing for seamless scheduling and booking options.
Scheduling and booking systems can be made more efficient by tying them with apps and an integrated database management system. Client engagement can hence be taken onto a whole new level if your own personnel are well managed.
Memberships Galore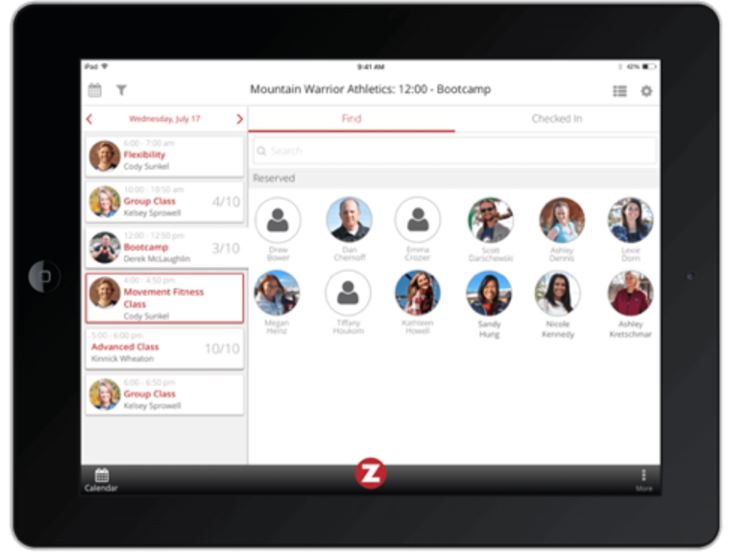 Well, this is one of the most obvious advantages that club-management software can provide – an efficient, centralised, and inviolable membership management system. The whole process – from checking in, to scheduling classes, to credit management, dietary management (meal plans and the whole lot) can be very taxing if it is not autonomous.
In addition, members need a secure database where their information can be stored, and safely accessed on the fly, especially if this is being tied in with an application which members use to interface with the gym.
Also Read: Why Your ERP Should Be Digitally Transformed?
Lastly, any good fitness/wellness club needs a portal which can help them interact with their trainers, therapists or dieticians – essentially, their providers. Good quality software will enable that, and give an added, personalised touch to your customer engagement – which is always a plus in a world full of gyms that treat every customer in a uniform manner.
The Power of Analytics
Perhaps the most powerful edge that club management software can provide is that of analytics, especially if it is tied in with a fitness app. It needs to come equipped with the proper reporting tools which can provide real time analytics on your consumers, and a constant feedback system.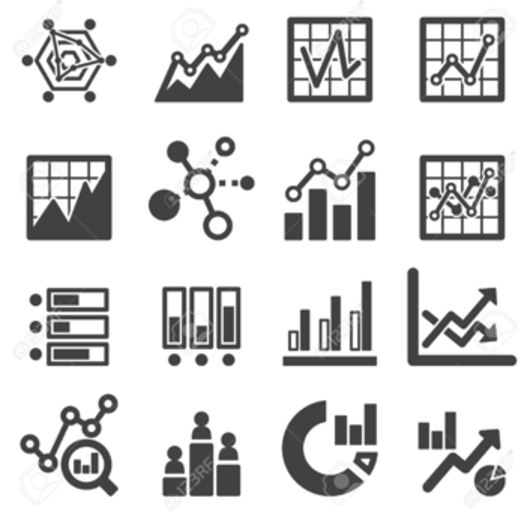 This gives you several advantages, and you can keep your club adjustments extremely agile based on the feedback you get, and can also adjust your marketing accordingly. Proper analytics also helps you with the following factors:
Reducing attrition by keeping a check on employee satisfaction and feedback

Generating new sales by monitoring market factors and customer trends

High conversion rates

Dynamic pricing system

Targeted marketing via push emails etc.

Tracking members who're delinquents – i.e. not paying their dues and so on, because let's face it – the club runs on money!
Well, we hope that we helped you examine the various advantages that a proper club management software installation can do – simply put, it gives you the edge when it comes to an industry that is becoming inundated with players, and can also turn a tidy profit for you.
Also Read: The Science of Beauty: A Blooming Market
(Disclaimer: This is a guest post submitted on Techstory by the mentioned authors.All the contents and images in the article have been provided to Techstory by the authors of the article. Techstory is not responsible or liable for any content in this article.)
About The Author: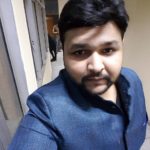 Sachin Gupta, CMO of Code Brew Labs holds an immense love for marketing. A people's person, Sachin he is known well amongst his circles for being the Marketing Moghul willing to get his hands dirty when needed. With a penchant for business strategies and everything marketing, he seems to be on a hunt for challenges. Having worked with companies like YepMe and MobiKwik his knowledge is in no way limited.
While he's making waves in the Marketing universe, Sachin likes to keep an eye out for upcoming ventures and entrepreneurial masterpieces in the making.
Comments
comments