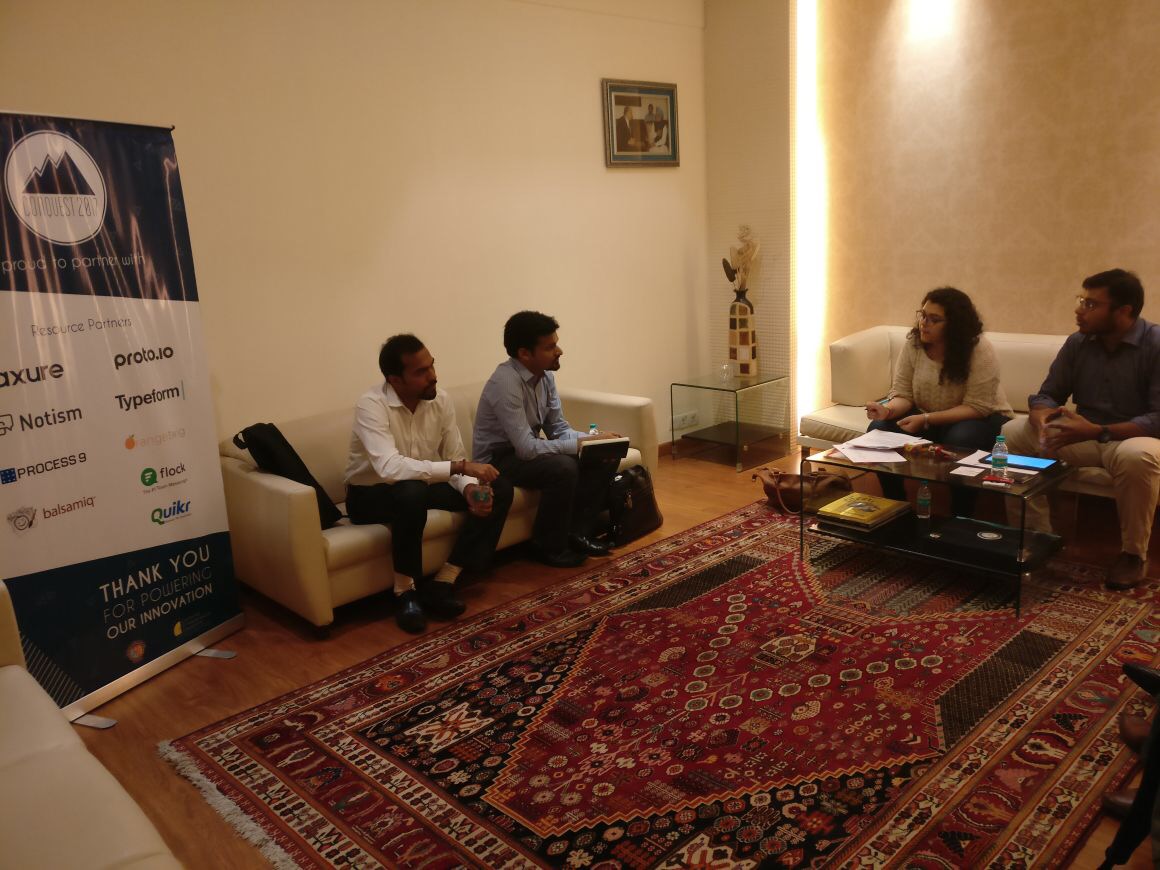 Conquest, BITS Pilani's International Startup Challenge, hosted its networking session in Bangalore, Mumbai on Delhi on 1st and 2nd of July, 2017.
Conquest, backed by DCB Bank, serves as a brilliant launchpad for emerging startups across the country. As part of the mentoring sessions, the participants were provided with expert guidance from industry leaders.
Some noteworthy mentors in the Bangalore session held at Accel Office, Koramanagala include Brijesh Bhardwaj, Product Manager at Hike, Suvonil Chatterjee, ex-CDO Housing and Flipkart and current advisor at Unacademy, Abhishek Nayak, CEO, Bicycle AI and Rishabh Kaul, CEO, Belong .
Expressing her views on the Networking Sessions, Meera Iyer, CMO at BigBasket and one of the mentors, said " For an economy to be sustainable, it needs to nurture the culture of new setups and new constructs surfacing constantly, and I feel that these mentoring sessions wherein such ideas and the youths behind them are groomed, is a really strong medium to connect to. This sharing of ideas also has mutual benefits, helping me in ideate on similar lines and implement them in my daily life."
The mentoring session at DCB Office, Lower Parel, Mumbai witnessed names like Ashim Jolly, COO, Haptik, Samir Dahotre, founder, Perspective and CEO Artbugs and Prakash Advani, CEO, PicoNETS as mentors. While the New Delhi session held at Investopad Office in Gurgaon had Ajay Gupta, VP and head of Strategy at Ericsson, Ashish Goel, Head of Product Design, Zomato, Dhruv Mathur, co-founder, Little Black Book and Deepanshu Malviya, co-founder, Shuttl as a part of the mentor circle.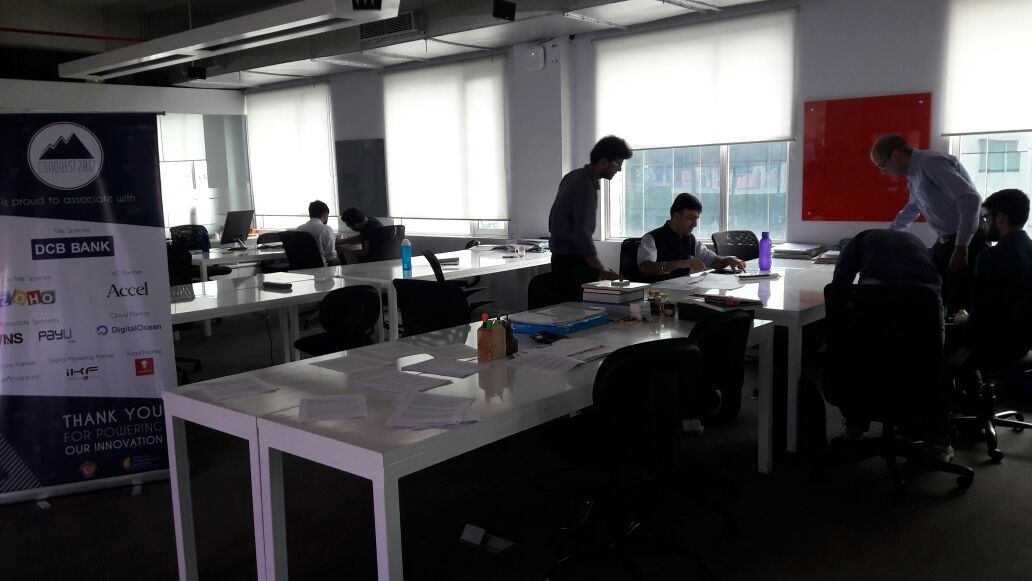 Expressing her views on the Networking Sessions, Anu Aggarwal, head of West region at IAN and a mentor at Mumbai session, said "The mentoring session was a commendable effort by the students. I look forward to seeing multiple success stories emerge from this competition. It is a wonderfully organised process with steps that meet every need an early stage venture could possibly have."
Conquest, through its tie-ups with incubators and investment firms across the country, offers funding and incubation opportunities for participating startups. The top startups at Conquest receive, in addition to USD 1M worth resources, Rs 3 lakh worth of equity-less funding.
Conquest 2017, in association with Zoho, Accel, WNS and PayU, witnessed a participation of more than 1000 startups from across the nation. These applications were scrutinised based on their models, sustainability, user traction and a number of other parameters, after which, the top 50 were shortlisted for the Networking Sessions held in Delhi, Mumbai and Bangalore.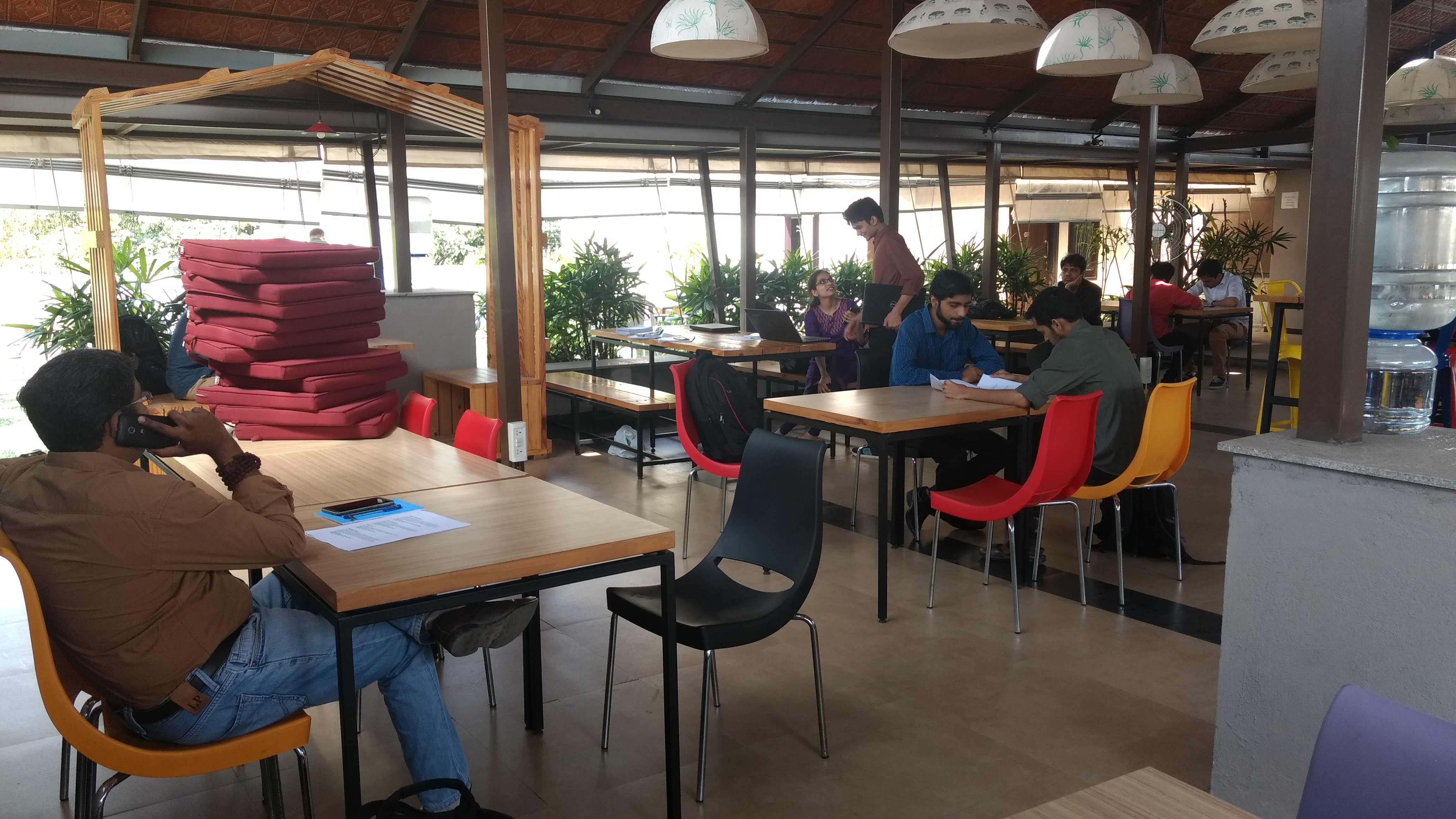 Fundraising, Product Management, Customer Acquisition, Tech, and Scaling up & Operations comprise the five categories in which the startups received expert guidance from the mentors.
Talking about the mentoring sessions, one of the mentee start-ups said, "I was pleasantly surprised by the paramount expertise and brilliant insights offered by the mentors. Not only were the mentors willing to hear us out, but also agreed to keep in touch after the sessions. I look forward to setting up a meeting with them."
The Grand Finale of Conquest has the reputation of being a star studded networking event, with attendance from numerous industry stalwarts. Previous editions have witnessed attendance from the likes of R. Chandrashekhar, President, NASSCOM, Padmaja Ruparel, President, Indian Angel Network and Sanjay Nath, Managing Partner, Blume Ventures and Nilesh Kothari, Managing Partner, Trifecta Capital.
With two insightful panel discussions, fishbowl sessions open to the audience and a networking lunch with industry leaders, the finale fulfils any startup enthusiast's dream.
Also Read: How To Build Products Users Love – How To Start A Startup