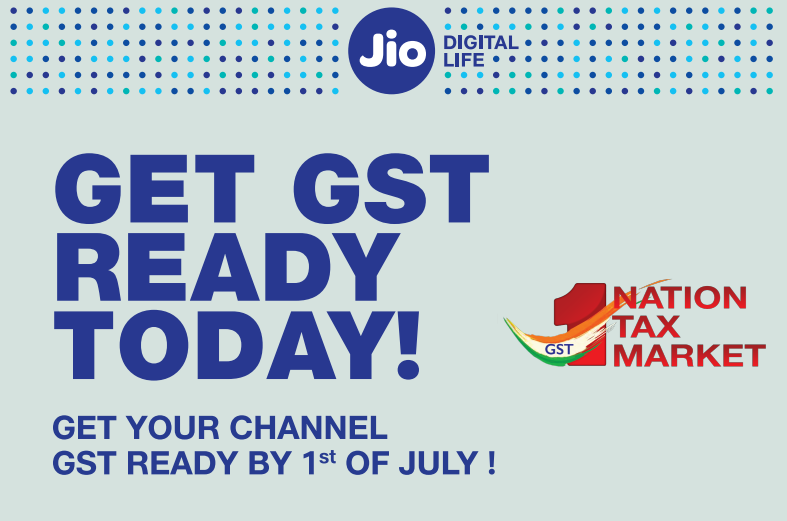 04 July 2017, India:
With India moving towards abolishing One Nation One Tax by adapting Central and state GST system, Reliance Jio has made your work simpler by launching JioGST.
Reliance Jio has launched JioGST, which is mobile first GST starter kit for small businesses in order to manage their GST related filings. Jio is a GSP or GST Suvidha Provider, and their newest launch is part of their initiatives to help small businesses. With the GST rollout, the government has allowed some private companies to step into the scenario and make it easier for small businesses to shift to GST.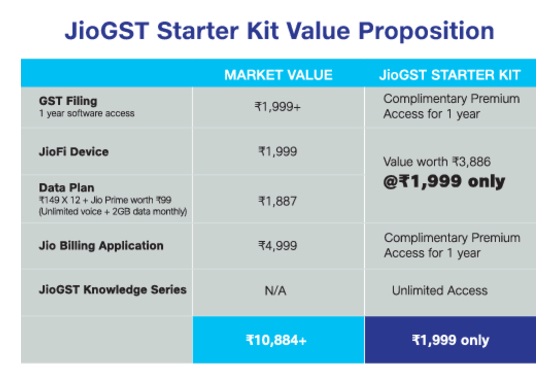 The company is providing an app-based GST solution platform, which can help the SMEs to file tax returns under GST. This is compatible with any billing software, and can instantly make SMEs GST ready. In fact, there is no requirement for any additional billing software or even a computer. The price of this software is only Rs. 1999, which is being offered within this starter pack. The starter pack will have Jio billing application, which can generate summary wise invoices for the small business, which can be used for filing GST returns. Powered with tax codes for thousands of products and services, this billing application doesn't require a printer to work with. With this, entire summary wise billing details can be extracted without using any computer. The actual price of this app is Rs. 4999, which has been offered under this starter kit for free.
Related read- A Breakdown Of Reliance Jio's Impact In Becoming A Successful Startup And Connecting India In Global Speed
And, this is an offer which makes the starter kit as indispensable part of any SME's accounting process. JioGST starter kit will include a JioFi WiFi device, which will provide unlimited voice calling and 24 GB of 4G data for a year. Besides offering door-step delivery and activation, Jio is also offering finance options and buyback offers. Visit JioGST.com to register and create an account now!
Market Value
JioGST Starter Kit
GST Filing1-year software access
Rs. 1,999+
Complimentary Premium Access for 1 year only
JioFi Device
Rs. 1,999
Value Worth Rs. 3,886

Now available only at Rs 1,999

Data PlanRs. 149 x 12 + Plus Jio Prime subscription for Rs. 99. Unlimited calls plus 2GB monthly data
Rs. 1,887
Jio Billing Application
Rs. 4,999
Complimentary Premium Access for 1 year only
JioGST knowledge series
Rs. 0
Unlimited Access
Rs. 10,884+
Rs. 1,999
Also read- JioCinema Can Now Be Enjoyed In Your Television Using Chromecast
Comments
comments