Contentmart is India's first online content marketplace. The company is built with a mission to set an outstanding and a user-friendly platform for skilled writers and content seekers to connect with each other in the most secure way possible.
Content Creators
An urge to accomplish something colossal and substantial was always Anton Rublevskyy's cards. Anton has been an entrepreneur since he was 16. While he was still exploring and learning to adapt with the market, he had launched 2 companies in Ukrainian market and sold them while they were already climbing their success ladder.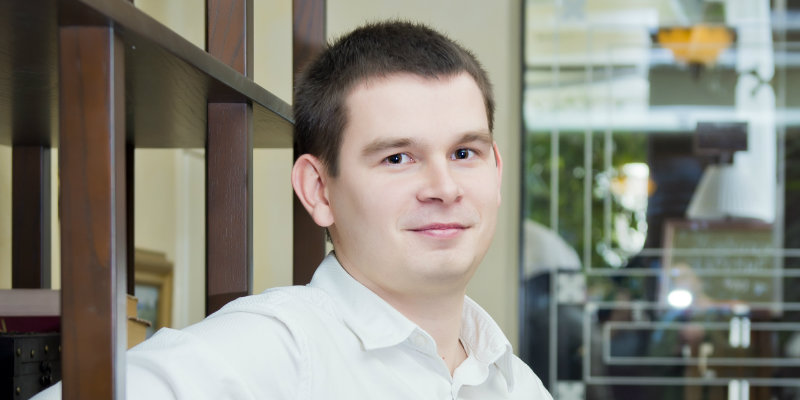 Anton Rublevskyy
The rise in the need for quality content from past few years has been terrifying. On the other hand,  studies and market trends have proven that the freelance market has gained much hype during recent times. During his stint in Ukraine, Anton tried few similar and analogous content platforms to outsource content. While doing so, he noticed that this is an effective model to avail content services. Moreover, the desire to make a successful digital presence of business fuel the demand for high quality and engaging content in the past few years.
In August 2015, 29-year-old Anton founded Contentmart, a platform that connects verified copywriters and clients from India and worldwide. In February 2016, Anton was accompanied by Vikas Trivedi who is now the Business Head of Contentmart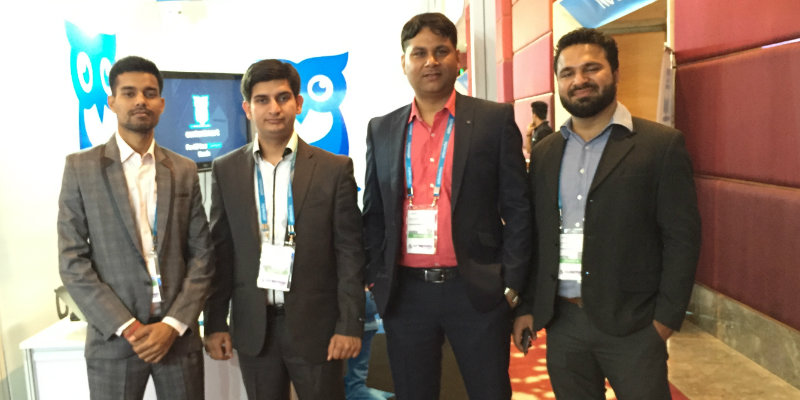 Vikas Trivedi and Indian Team
What's In The Mart?
Looking to start your career as a freelance writer? Contentmart is a smart way to earn some good cash. On this website, you can browse through an array of projects based on your expertise and interest type. Just register yourself as a writer, pass an English test, starting bidding, complete projects on time and get your writing skills paid well.
Similar Read: Truelancer – An Online Marketplace For On-Demand Freelancers
Contentmart is a marketplace where businesses can outsource their content requirements to freelance writers; from web content, article and blog writing, press release to the product description, testimonial brochure content, and editing & proofreading, contentmart can help you gratify all your content requirements. It's not just limited to blog or content writing, but one can also hire writers for writing about their sales page, service page or anything related to content.
High-quality content will help clients to leverage their marketing investment while boosting their web visibility, competitiveness, productivity, user engagement with their brand and eventually, their revenue. With Contentmart you can access to thousands of copywriters from India and all around the world. You can choose a copywriter by the reviews of other customers of his previous work, by copywriter's portfolio and selected topics in which the copywriter writes.
Writing The Future
The most challenging part for contentmart platform is always to purge and eliminate the clients and writers interaction out of the platform and for that they already have a moderation system in place and are trying to make it more robust and refined to this kind of an interaction. Thus, give the best experience, support and services to clients and getting them delivered the best quality content at competitive prices speedily. And for that matter, they are closely monitoring all the metrics to measure the same along with the roadmap to achieve it.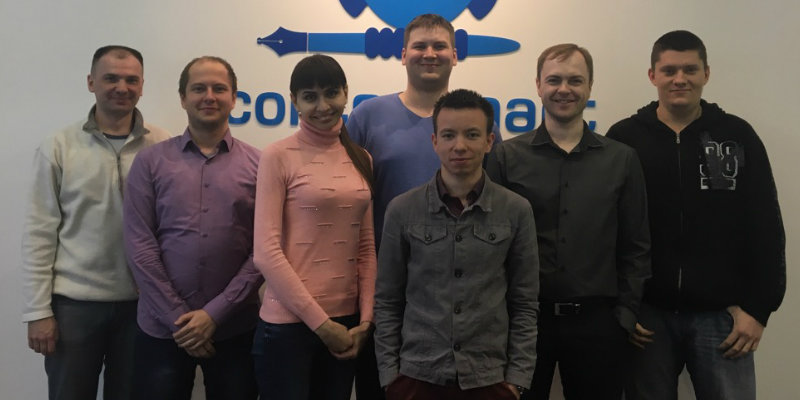 Contentmart Ukrainian Team
The gist of setting a successful example lies in believing yourself. This applies to each and every task taken up by any individual. Move ahead with time and try to find your niche while working like crazy to achieve results.
Within 10 months from its launch, more than 40,107 writers have registered on the platform with approximately 7,247 orders completed, and the client list touching the figure of 35,670 (the numbers are soaring up, as I am writing this). Getting on-demand original content, brands can create a breath of creative at unprecedented cost, scale and speed. 
"Our business is expanding at a rapid rate and there's no reason for us to believe that we can't do it. In the next 1 years, I want to see Contentmart as the most loved, secured and a user-friendly marketplace platform to connect clients in need for quality content with the expert and highly skilled freelance writers around the globe." – Anton
[box type="shadow" align="aligncenter" class="" width=""]Similar Read:
Parul Bhargava's Learnings From Being A Content Writer To The CEO Of vCommission ![/box]