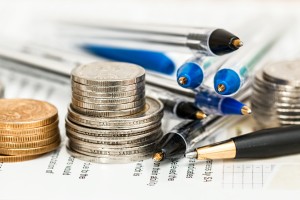 June 13, 2016:  The family offices of two of Asia's richest men, Alibaba Group chairman Jack Ma and executive vice chairman Joseph Tsai, are among a fresh breed of Chinese investors exploring investments in India, seeking to replicate their successes outside their home market.
Ma's net worth is estimated at $22.8 billion (about Rs 1.5 lakh crore) and Tsai's at $5.5 billion-$ 7 billion. While their personal investment vehicles are yet to park money in Indian startups, feelers have been sent through informal networks, according to two people with direct knowledge of the overtures made by the investors.
Meetings between the emerging pool of Chinese private capital and the representatives of Indian startups are mostly being held in Singapore and Hong Kong, according to the sources, who declined to be identified. The new-found interest of the Chinese family offices could offer respite to an Indian startup ecosystem beset by a severe funding crunch because of current investors who have grown cautious about pouring in more money.
Aashish Bhinde, executive director and head—digital and technology, at Avendus Capital said, "I don't think there is any trend that suggests Chinese investors will write cheques faster than other investors."  "However, they have the ability to make late-stage VC investments and write $50-100 million cheques, where a big demand supply gap exists today."
Tsai launched his multi-billion dollar family office last year to invest his wealth created by Alibaba's $25 billion initial public offering of shares on the New York Stock Exchange. He had brought on board Oliver Weisberg, a former managing director at hedge fund Citadel, to co-manage his family office along with Alexander West of Blue Pool Capital, a Hong Kong-based hedge fund.
Chinese strategic investors, led by ecommerce giant Alibaba Group, Tencent and Didi Chuxing, have already invested in digital payments and commerce platform Paytm, online marketplace Snapdeal, online healthcare information provider Practo and ride-hailing app Ola. Baidu, China's largest internet search company, is also scouting for potential investments in the country.
But unlike these internet majors, the family offices of Ma and Tsai are not expected to write large cheques and their investments would be more financial in nature, the sources said. "These are sophisticated investors and are not likely to lead the (funding) rounds," said Sandeep Aggarwal, chief executive of online marketplace for used automobiles and auto services, Droom.
"They're not looking to play a very active role in the running of a company, as strategic investors do. They're  more benign in nature."
Singapore and Gurgaon-based Droom recently raised Rs 200 crore from a clutch of investors led by Bennett and Digital Garage. Also entering the company's investor cap table was Hong Kong-based investment company, Integrated Asset Management, which in 2014 had led the buyout of media conglomerate Forbes Group. "A lot of these investors looking at India earned outstanding returns on their bets on the Chinese internet economy," said Aggarwal.
"Correspondingly, a lot of them missed out as well, and they certainly don't want to do that again." Earlier this year, Brothers Fortune Apparel, a Singapore-based investment entity, invested Rs 335 crore in Snapdeal.
Brother Fortune represents several wealthy Chinese individuals and was advised by Iron Pillar, a new venture capital firm focused on mid-market technology investments. "Financial investors will look to piggyback their successes in China and look for similar opportunities in India," Bhinde said. "Strategic investors will invariably look to back companies in their core and adjacent business areas."
Also Read:  Online Automobile Marketplace Droom Raises Series-B Funding From Its Investors
Comments
comments