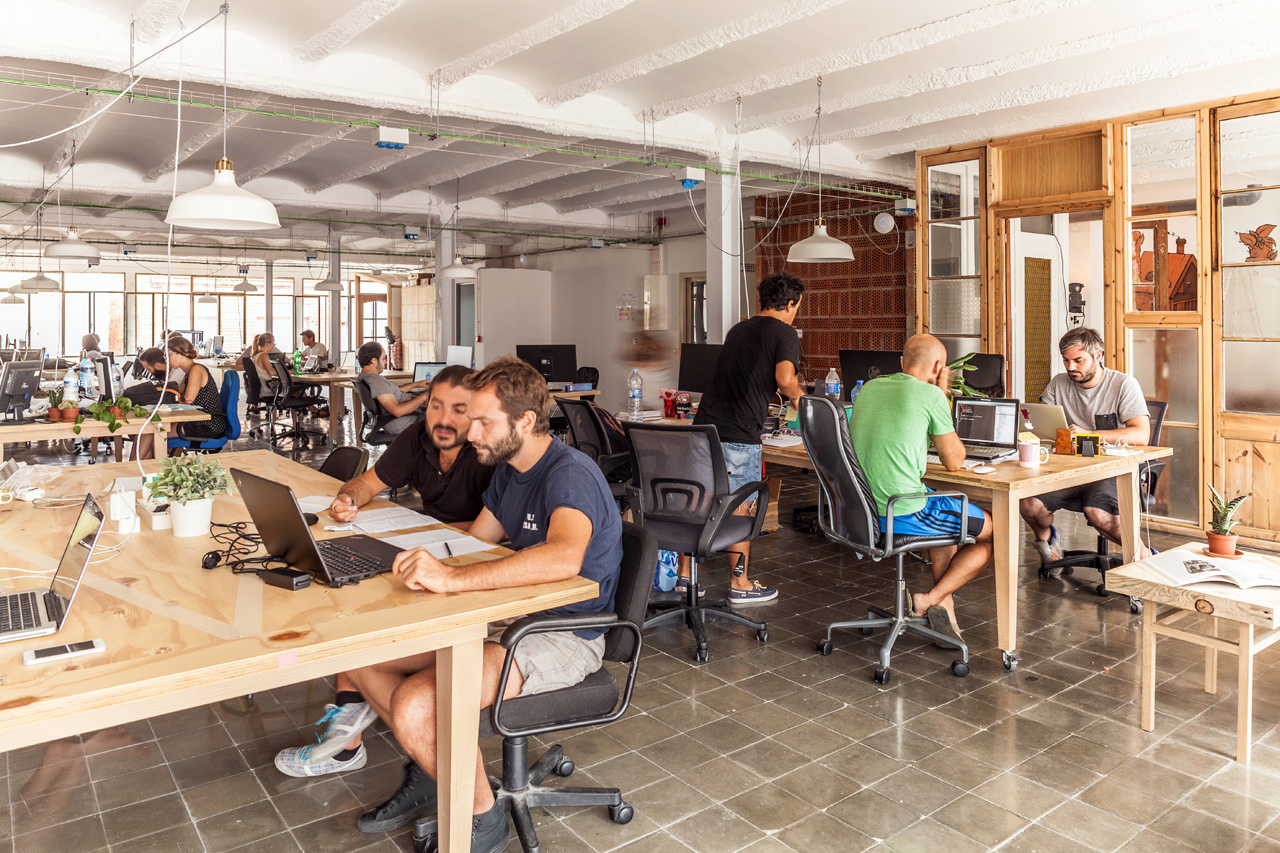 What is 'Co-Working'? Why is there so much hype around it? What makes it so interesting for early stage startups?  Questions and so many more questions.  Asking questions is easy, finding answers is a different ball game altogether.
The knowledge and experience of your peers and even short, informal interactions around the printer or coffee machine can spark new ideas. It does! Co-working makes it easy to find these answers. That is our definition of Co-working. This is the highlight, this is what creates the hype.
Related Read: AWFIS Platform Is Aimed At Providing "Affordable Co-working Spaces" To Millenials !
There was a time when consultants, freelancers and entrepreneurs were stuck alone in their home offices or fighting for space at the local coffee shop. Co-working spaces can be usedby anyone, and not just early stage startups, for a very nominal amount of money. Andyes, co-working spaces are definitely a boon for the early stage startups, as startups usually have limited funds that they should use wisely. Thanks to Co-working, all that has changed – and it's definitely for the better.
We're sure you've heard of co-working. But it's much more than just resources and a place to do business. It's a community – and it's the future of how business is going to be done.
People don't want to work in tiny cubicles anymore. Working from home can be isolating – and coffee shops can be distracting. But when you co-work, the inspiration goesthrough the roof. You're surrounded by a ton of passionate people going for a dream.A great Co-working space is a collection of minds inspired by the dreamsthat brought them together. As a member, you benefit from the brand that creates the space, the ethos it aspires to, and the people it attracts. Not only can a great space provide great ideas, but the association could also lend credibility to your otherwise unknown startup.
Related Read: Why Entrepreneurs Must Learn The Code Of Business
Amenities available at different Co-working spaces range from free Wi-Fi to coffee to weekly seminars with high-profile guest speakers and shared staff members, such as receptionists. But the unstructured exchanges that take place at the coffee machine are the real deal.
(Disclaimer: This is a guest post submitted on Techstory by the mentioned authors.All the contents  in the article have been provided to Techstory by the authors of the article. Techstory is not responsible or liable for any content in this article)
Image Credits: barcelonanavigator.com
Comments
comments