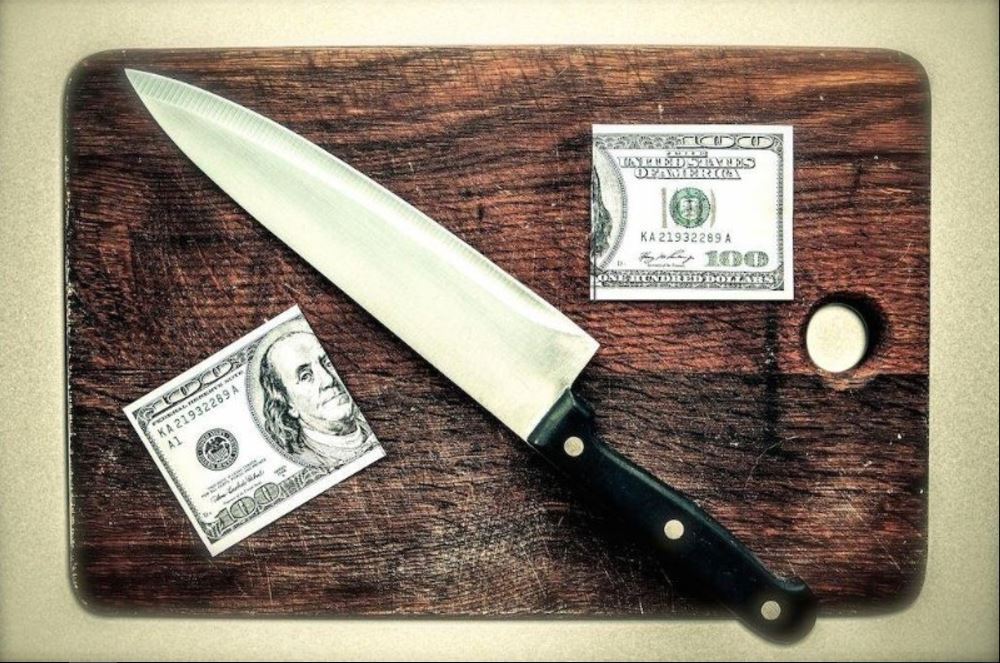 It does not really matter what kind of business you are – you may be a brick and mortar store, you could be an online store for that matter, or you could even be a normal service provider. There will always be some expenses that you will be incurring as a result of the business that you are doing.
Expenses can be said to be an integral part of your business especially as far as daily operations are concerned. Even if for the sake of theoretical argument it is assumed that you do not earn anything ever there will still be some expense or the other as long as you run a business.
As a business owner, there is just no way for you to avoid these expenses. However, there always are ways in which you can limit them – keep them within certain acceptable boundaries. If you own a startup then this need is heightened because as it is you have very little resources to deal with.
It is very important that you are able to keep your expenses to the least possible level. If you incur too many costs while trying to run your small business there is always a possibility that your doors will be closed forever.
This is why it is important that as a new entrepreneur you learn a few new tricks that will aid you to keep your business running even when you are facing stiff competition. Normally the established businesses are always going to be your biggest competitors. These tricks will also help you avoid bad times as well.
Reducing the cost of rent
One of the various ways in which you can cut costs as a startup is by reducing the cost of rent. This is a challenge that every startup, which has a physical store, faces in the initial periods. Renting business premises always incurs a hefty amount of money.
As opposed to established businesses, startups are always stretched to their limits as far as resources are concerned. This is why there is always a need that they use their resources in a prudent manner.
Also Read: First Few Months Of A Self-Funded Startup – Hiccups And Learnings
One of the best ways that they can achieve this is by managing the office space so that all the space that they have for that purpose is used properly.
As part of this, you would need to remove any and every equipment and material that you are not using for business purposes.
If you are able to arrange the office space neatly then you would be able to fit in more people over there and you would not need to move to a bigger space if and when you hire more employees. This is how you would be able to save on costs related to rent.
The best part of a startup is that they work as per their own rules. They can even allow people to work from their homes and contracted people to come and work at the office or vice versa based on the demands of the project. This would, in turn, reduce the costs of renting an office.
Outsourcing the services
Even as your business grows you would need to increase in certain areas. As such you would also need to have staff on a permanent basis so that they can help you run your business. In the initial phase, when you are a startup, you would, however, need to hire contractors and freelancers for working on a short term basis on various projects.
The best part of contractors and freelancers is that they are highly flexible and since they work from their homes they happen to be quite affordable as well. As such you would not need to commit a major part of your budget to these professionals as you would with the regular employees on your payroll.
It is not as if permanent employees are not important for your business – they surely are – but they also need a lot of investment as well. Apart from the salary that you pay them you need to provide them services normally expected from the management, benefit packages, and training.
However, as a startup, it is also important that you balance your needs between the full timers and the part timers.
Your management should have a clear idea of what it would be better off doing and what it would be better off outsourcing to these independent contractors. You can outsource various important areas of your work such as human resource administration, accounting, payroll, and marketing.
Supplies and equipment
As a startup, you would be able to reduce your expenses significantly if you were to reduce the amount that you spent on equipment and supplies. You can print less and instead of just buying equipment you can just hire it and get on with your work.
At times, items such as stationery, file cabinets, ink cartridges, and paper can increase the expenses of an enterprise. This is why it is very important that startups avail such equipment from the online sellers because normally they tend to be a far lesser alternative compared to the ones who sell such products offline.
The major reason for the lower costs is that the online stores need not worry about overhead costs such as human resources and rent.
It is always better if you as a startup venture store all your documents in soft copy as that will help you save enough space as well. You can always scan your documents and store them on hard drives or in email or online cloud based sharing spaces instead of piling them up in files and stacking them up in the cabinets.
Also Read: How Accounting Will Impact The Growth Of Your Startup!
However, it is also important to make sure that you back your files up and that your system is protected from hackers. You can do this by installing anti-virus software as well as passwords at all important junctures.
Looking for utility providers who are affordable
Utility bills like electricity, internet, water, and telephone services can really cost you a significant amount of money as a startup. This is especially true if you do not use these resources in a prudent manner.
The best thing that you can do as a startup if you are looking to cut costs is to look at these bills and cut the expenses that are not necessary at all. For example, if your internet bills are on the higher side you can definitely look at packages that will serve the purpose and help you save some money in the bargain as well.
You should also ideally look to use energy efficient devices that work well on less power. As an entrepreneur, you should also be looking out for telephone services that do not put a strain on your budget.
Negotiating with various vendors for lower prices
If you are a proper businessman it is very important that you are good at negotiation as well. Quite often as a small business owner, you would be doing more than your fair share of traveling just in order to get new opportunities and get access to newer markets.
If you travel quite a lot then you may be better off trying to reduce the costs incurred in these areas. You can do that by talking to various travel agencies that provide discounts for people who travel often such as you do.
You can always do some research, find out the best service provider in this regard and then sign up with them. Quite often it has also been seen that small business owners such as you use credit cards in order to procure working capital that can help them make minor level purchases for their business.
They also use their credit cards to meet their accommodation and travel costs. In case your service provider in this domain is charging higher rates then you should definitely try and get lower rates from them or look for alternatives at the very least.
(Disclaimer: This is a guest post submitted on Techstory by the mentioned authors. All the contents and images in the article have been provided to Techstory by the authors of the article. Techstory is not responsible or liable for any content in this article.)
Feature Image: LinkedIn
About The Author: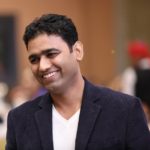 Nirdesh Singh has 10 years of experience in IT sector. He decided to start his own development company in 2012 and founded Zedex Info Pvt Ltd. where he is director also. He is also co-founder of fashionbuzzer.com a fashion e-commerce portal in India.
He has researched upon various Business ideologies and methodologies which has enhanced his expertise and credibility in this arena. He loves to write and share about technology, startups and business very often related to his business.