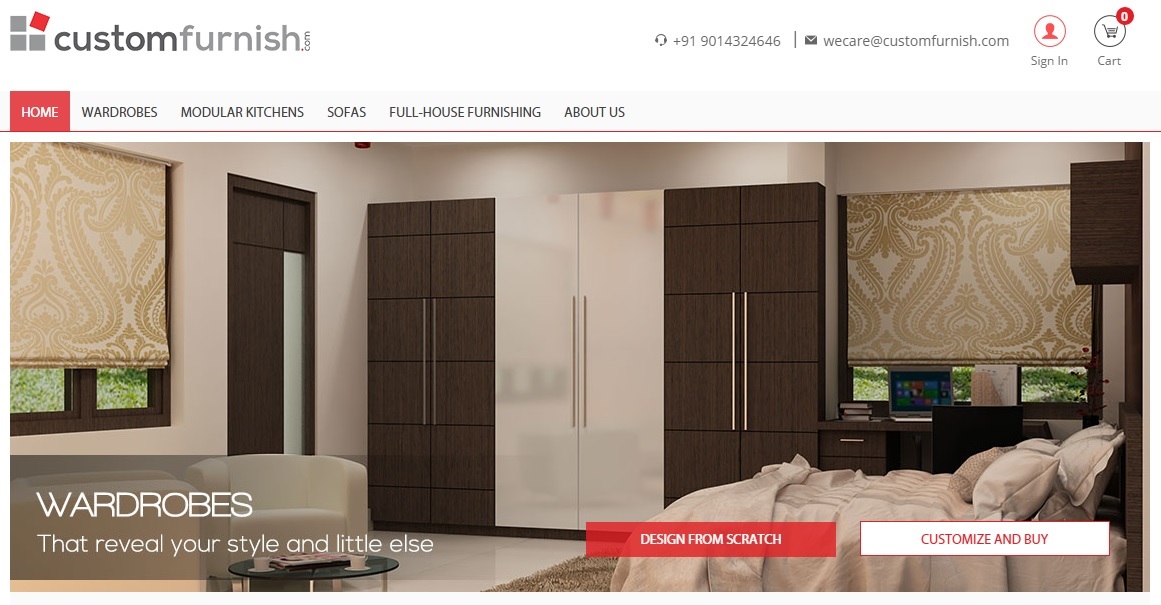 7th December, 2015, Hyderabad: Within eight months of its formal launch, Hyderabad based CustomFurnish.com, a vertically integrated e-commerce venture in the furniture and home furnishing space announced that it raised INR 30 Cr in a fresh round of funding from Bangalore based family office Agnus Capital. This is the second round of funding raised by the furniture e-tailer promoted by Dr. Madhukar Gangadi, Founder of India's largest e-pharmacy, MedPlusmart.com. o3 Capital was the sole advisor for this transaction.
Commenting on the development, Dr. Madhukar Gangadi, Founder & CEO, CustomFurnish.com said, "We are delighted to announce the second round of fund raising, which we plan to use for upgrading the technology base and strengthening our logistics to reach a wider customer-base across the country."
At present, CustomFurnish.com offers its services in Hyderabad, and Bengaluru and the company is planning to expand its presence to the other four metros. The company operates three manufacturing facilities in Hyderabad from where it manufactures kitchen cabinets, wardrobes, sofas and custom curtains.
Image- nextbigwhat.com
Comments
comments