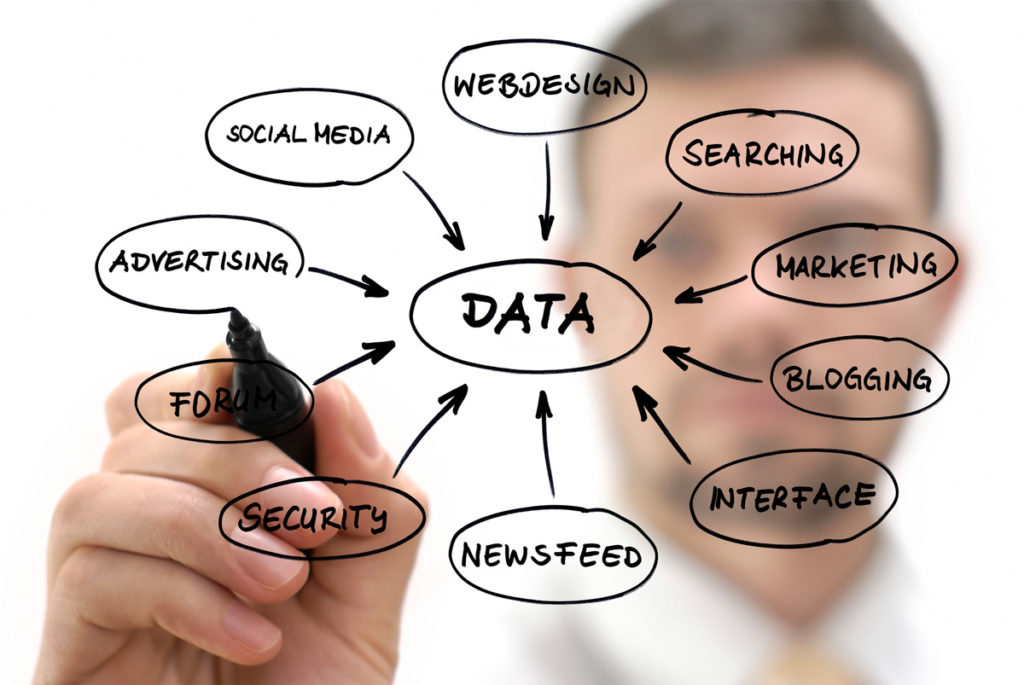 Like a regular morning while sipping a coffee on my breakfast I tapped into one of my favourite news site on the mobile, trying to check for a breaking news. The news wasn't interesting enough to take my attention, rather I get to notice a nice discount offer of my favourite apparel brand going on in a mall near to my residence. I click the advert to check the offer & decide to visit the place late evening or if not evening, at least in the weekend.
Later my day starts in office with emails, calls & meetings, making me busy enough to forget about the offer which I checked in the morning. But wait, before leaving office in the evening, I see a sponsored link in a social site on my laptop suggesting about the same offer with couple of friends liking the brand. I finally make it to the outlet!
Analysing the brand campaign journey – interest to conversion 
Welcome to the world of data. If you try to analyse the experience, you will notice the brand firstly has been smart to reach me out based on certain demographic & geographic attributes. They have me on one of their data list of probable consumers having certain attributes qualified by their smart marketer.
Now secondly, after capturing my intent while I clicked their offer on mobile, they trigger another advert on my social page while surfing through my laptop. This intelligence created in the platform reached me out on a cross device from mobile to laptop & also cross channel from mobile display to a social post. Phew! that's so one to one & so specific communication.
Related Read: Claimer: Social Media Isn't A Replacement For Traditional Media !
Data Insights – knowing & classifying every consumer
Till now digital media was been praised not only for the dynamics and customisation level it offered, but also for the deep insights it offered to a marketer. But with the advent of intelligent data platforms digital is stepping into the next level, where the marketer can identify, make clusters & target every consumer specifically. Also the communications can be very specific to geography or demography.
Take an example a chocolate brand launching a new variant. Now they might need to have different communication strategy across different age groups. The brand's older consumer might still buy it because of the brand loyalty, whereas the younger consumer might be attracted by the celebrity endorsement. This customisation can really help the delta of brand lift or have a greater impact of purchase intent across both the age groups.
Related Read: 7 Affordable Tips For Startups To Go Social With Their Marketing Strategy !
Attributing data & reaching out right consumer, at right time
Data companies are working towards attributing behavioural patterns of users while they are surfing, with first party data available with brands. This makes the targeting more relevant with higher chances of reaching at the right time. Like for a bank who have their first party data can find out when its audience is looking out for a home loan & reach out to them with relevant offer.
Apart from this, data companies have also been building up third party data clusters for brands to have a ready to use audience with relevant reach. These clusters might be based on the quantitative evidence plus qualitative analysis & will surely try to address most of the marketer's biggest concern for media spillages. Additionally, it can help with higher levels of personalised communication for a brand with its consumers.
Related Read: Dear Startup, Do You Have A Data Scientist In Your Sales Team?
This seems a bit complicated with so much of data to be handled, analysed & applied, but you can leave this job for the data scientists, technologist & the marketer, while you can have your sip of coffee waiting for your favourite brand to reach out with a new launch.
(Disclaimer: This is a guest post submitted on Techstory by the mentioned authors.All the contents and images in the article have been provided to Techstory by the authors of the article. Techstory is not responsible or liable for any content in this article.)
Image Source: pinterest.com
About The Author:
Amit Gupta is the co-founder and Managing Partner for Httpool India.
Httpool India was founded in 2010 and now with presence in Mumbai, Delhi and Bangalore, is one of the leading players within Indian markets offering Cross Channel Cross Device advertising solutions, having worked with all top 250 brands in India across Display, Video, Mobile, Search, Social and Performance solutions.

Comments
comments