The key to success in the ever-changing world of e-commerce is adaptation. DealShare, the Tiger Global-backed e-commerce platform, has made the unexpected decision to rewrite its strategy by closing its business-to-business (B2B) division. The unit's failure to live up to expectations led to this seismic choice, which paved the way for a transformative journey. In this piece, we investigate the subtleties of DealShare's turn, analyze any potential repercussions, and consider what this implies for the future of the business.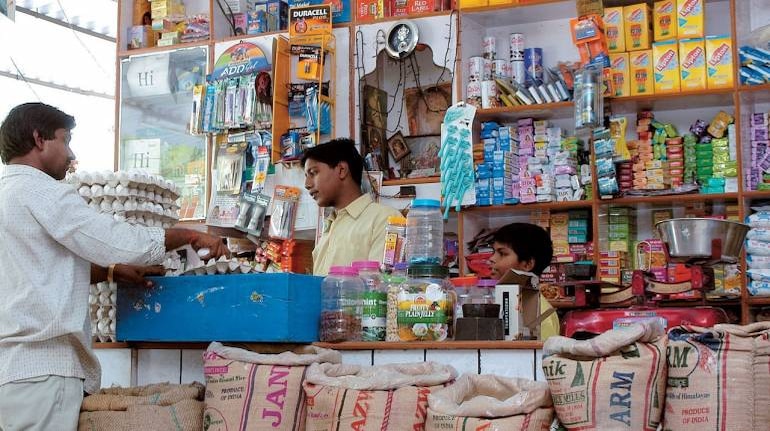 Credits: Money Control
DealShare's Odyssey and the Current Crossroads:
DealShare started out in 2018, with the goal of serving the low-income market of consumers by providing a wide range of products, from groceries to clothing. The company received significant financial support over the years, which culminated in a valuation of $1.7 billion during its final investment round in January 2022.
The road to prosperity hasn't been without its share of difficulties, though. DealShare announced astounding losses reaching almost Rs 430 crore in the fiscal year 2022, despite an impressive eight-fold increase in revenue to roughly Rs 1,930 crore. The crucial choices we examine in this article were sparked by the pressure to meet financial goals as well as the search for a sustainable product-market fit.
The B2B Unit's Farewell:
DealShare's B2B division made a major contribution, although being smaller than its B2C counterpart, however it was shut down due to insurmountable difficulties.
Selling products to kirana retailers, who then resold them to individual clients, was the B2B business. Kirana stores served as the last-mile delivery stop for this complex system. DealShare's B2B endeavor, however, failed in the face of stiff competition from platforms like Citymall and Udaan.
The Impact on the Workforce and Corporate Revamp:
The influence of this strategic move on the company's staff is one of its immediate results. Around 120–130 people at DealShare will be affected by the layoffs, the majority of whom work on the B2B side of the business. The corporation has acknowledged these developments, but it hasn't yet revealed how it will specifically support and help the affected staff.
DealShare has promised to provide these workers with financial support and to make use of its networks to facilitate a "soft landing" during the changeover. The specifics of this agreement, nevertheless, have not yet been made public.
Embracing B2C and Streamlined Geographical Focus:
DealShare has made a strategic shift toward the business-to-consumer (B2C) market with the shutdown of the B2B operation. The business is actively reducing its geographic operations by focusing on markets like Jaipur, Delhi NCR, Lucknow, and Kolkata while leaving out unprofitable areas like Maharashtra.
This change fits with DealShare's transition from a group buying platform to a dominant direct-to-consumer (D2C) force. It continues to be steadfast in its goal to serving the low-income consumer group by providing a wide choice of products via its online platform.
DealShare's Financial Challenges and Leadership Transition:
These tactical choices have been made as a result of the financial limitations DealShare is experiencing, which are marked by significant losses despite significant revenue growth. A new leadership has also emerged as a result of these difficulties. Vineet Rao, the CEO and co-founder of DealShare, stepped down in July to create room for an accomplished business executive. No official announcement on the new executive has been made as of the writing of this article.
Investors and Valuation:
DealShare has amassed nearly $390 million in capital from investors like Alpha Wave Global, ADIA, WestBridge Capital, and Matrix Partners India throughout its development. DealShare reached a valuation of $1.7 billion in its most recent investment round, which it closed in January 2022 with $165 million.
Conclusion:
DealShare's bold decision to close its B2B chapter and concentrate its efforts on B2C is evidence of the company's tenacity and dedication to change. The issue of how the company will reestablish its identity and recover financial stability in the volatile e-commerce sector looms large as it restructures and navigates these revolutionary seas. This strategic change has an effect on DealShare not only internally, but also on the workforce that was affected by the layoffs and the larger e-commerce sector, where DealShare continues to be a powerful participant. The tale of DealShare's shift is one of flexibility, tenacity, and the never-ending pursuit of success in the rapidly evolving e-commerce industry.