The promotion of Digital currency by governments has become a trend now. After the successful launch of the Digital Rupee by the Reserve Bank of India, the Russian government is also planning to do the same. Recently, a new draft of the digital ruble has been introduced to the lower house of the Russian parliament, the Duma. The draft bill includes new rules and regulations about the type of national fiat that will be issued.
This fresh bill also includes a range of legal acts and modifications that will be required to ensure its enactment. A team of Russian legislators, headed by the Financial Market Committee's Chair Anatoly Aksakov, has proposed the draft of the bill on the digital ruble, which is Russia's central bank digital currency (CBDC) managed by the country's financial authority. This is being done to enable the changes needed to ensure the conditions must for the introduction of digital currency.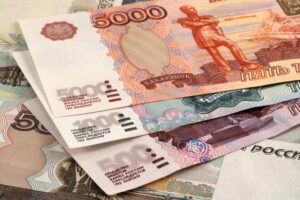 Importance of Digital Rubel
The introduction of Digital Rubel will lower the charges of making payments and boost the availability of financial services for people and companies through the use of offline dealings and smart contracts. To assess the balance of advantages and disadvantages of using the digital ruble, the Bank of Russia formulates a phased launch of a pilot project for its digital currency.
Along with the digital ruble, the cash ruble will also remain in circulation. The Bank of Russia claims that the digital ruble will not carry the same risk as investing in bitcoin, as the digital ruble will be issued by the government. Also, it would have got the backing of the Central Bank in the same way as in the case of cash notes.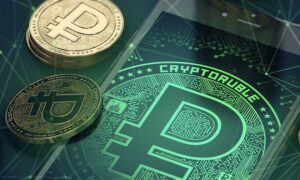 Putin's Plan Behind Introducing the Bill
It is inferred that one of the major motives for Putin's curiosity about the blockchain is that dealings are encrypted, and thus easier to discreetly transfer money without bothering about sanctions imposed on the nation by the western world.
It was reported in early 2018 that one of Putin's monetary advisors, Sergei Glazyev, said during a government session that, "this tool [CryptoRuble] suits us very well for sensitive activity on behalf of the state. We can settle accounts with our trade partners all over the world with no regard for sanctions." It is important to note that Glazyev himself was positioned under sanctions by President Obama, preventing him from doing business in or journeying to America in 2014. This Initiative will lower the charges of making payments and boost the availability of financial services for people