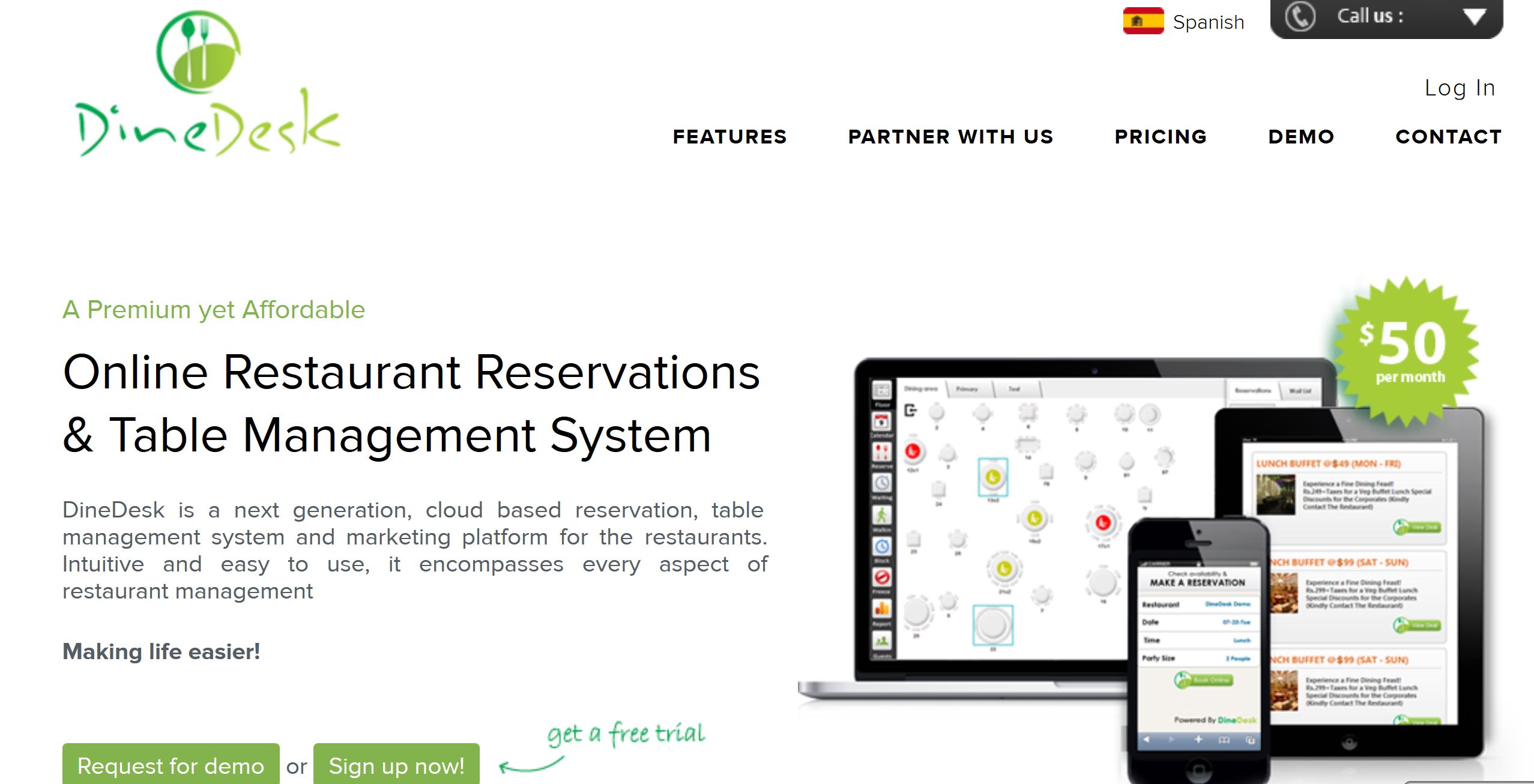 September, 23, Delhi : "We are proud to win this honoured title of Best Enterprise Startup," said 
Ahmed Sharief, Co Founder of DineDesk
. "It showcases our excellence in innovation in restaurant technology and it recognizes our hard work in building a scalable company."
DineDesk is a next generation, cloud based reservation, table management system and marketing platform for the restaurants. Intuitive and easy to use, it encompasses every aspect of restaurant management. Using DineDesk, a restaurant can receive reservations from Facebook, its own Website, and partner websites. The built-in CRM, Table Management and Guest Management systems assist in seating guests, managing wait lists, and tracking guest preferences and other information, such as likes, dislikes and allergies. A very comprehensive feedback system captures guest feedback and notifies it to the restaurant operator.
"Our team has put a tremendous amount of work into creating the DineDesk suite of tools," said Bob Lawson, CEO of Dine Desk. "It is an honour to have an outside authority validate the quality of this work."
DineDesk (www.dinedesk.com) received the award at an event that showcased leading technology companies developing solutions for the "Internet of things," such as wearable technologies, and software as a service solutions that leverage cloud computing for various business verticals.  The "Best Enterprise Award" measures business achievement across the board, championing innovation, enterprise and the people behind the company."  
Startups World Network presents pavilion focusing on the fast growing billion dollar Startup Entrepreneurship globally. Startup Awards are presented for Excellence in Innovation, Entrepreneurship, Funding, Wealth Creation and Social Cause across 22 categories. Indian Startup Conference & Awards event brings together startup &  technology entrepreneurs  under one roof to recognize and celebrate the startup entrepreneurship and  nurture the startup ecosystems supporting them. The conference was held by Speakers and Panelists  comprising Startup mentors, Advisors, Angel Investors / Seed / VC fund managers and Heads of incubators and Accelerators.