Dogecoin soars above $0.11 for the first time and shows the power of memes. The recent rally is the biggest Dogecoin has ever seen. It has pushed the price across the psychological barrier of 10 cents. And while that happened Dogecoin also became the no 1 trending topic on Twitter. And social media has been flooded with loads of memes surrounding the cryptocurrency. Dogecoin has also achieved a market cap of $14 billion now and has climbed back to the 13th position among all crypto by market cap. (Update: Just a few hours back Elon tweeted this)
— Elon Musk (@elonmusk) April 14, 2021
The price hike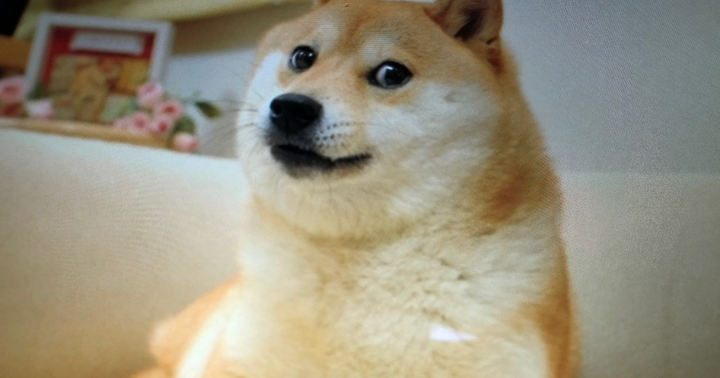 The most recent rally is similar to the one that we have seen in the past. Whenever Elon tweeted about Dogecoin, it used to surge by huge margins. But this time around, the charge seems to be something else. I say this because the rally happened even though, Elon didn't tweet about it. And this is quite a big achievement for the coin. As speculated the reason for this rally could be the Coinbase IPO. Reports suggested that Dogecoin will be included in the company's platform for trading. And this had a significant impact on the price of Dogecoin.
Thousands of investors participated in this current rally and I wouldn't be surprised if this number is just a fraction. In just a few days, the price of Dogecoin has almost doubled. And if the current price holds after the rally ends we could expect more price hikes soon. Take a look at this tweet shared by crypto news showing how Dogecoin has taken down 10 cents.
#DogeCoin is now worth more than a dime in the United States pic.twitter.com/APfxXcCYmG

— Crypto News🚀 (@CryptoCuIture) April 14, 2021
It is really difficult to say how long the price rise will continue before Dogecoin falls face down. This is because every time a rally happened in the past, profit booking has led to a serious price crash soon after. And it always comes back to where it started which is the Rs 3.5 to Rs 4.5 price point.
The final question!
As Dogecoin soars above $0.11 the question needs to be asked, Was it meant to be? Ummmmm no! The makers of Dogecoin never aimed it to be used as a real currency. Its primary objective was to mock the existence of crypto and be shared as a meme. It was based on the famous dog meme back in 2013. But who knew that the pandemic will be the reason that everyone gets to talk about it. The popularity of Dogecoin has exploded in the past few months and it has also increased substantially in price. What's happening is good but it was definitely not meant to be!
---
What are your thoughts on the huge price increase of Dogecoin? And do you think that this rally will be able to propel the price to 15 or even 20 cents? Let us know in the comments below. Also, if you found our content informative do like it and share it with your friends.
Also Read: How rich is Satoshi Nakamoto, creator of Bitcoin?
Comments
comments