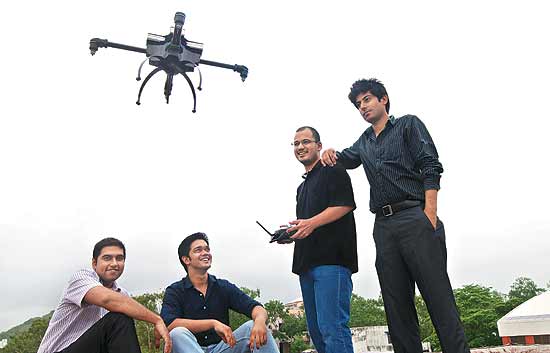 15 December 2016, India :
Mumbai-based hardware startup IdeaForge Technology that makes unmanned aerial vehicles has raised $10million from Series A funding from an investment round led by WRV Capital and IndusAge Partners. India's IT major Infosys to invested in the startup.
"We are looking forward to working with IdeaForge and bringing their technology, expertise, and solutions to our clients to unlock new business insights from operational data that has previously been difficult to obtain," said Ritika Suri, Executive Vice- President & Global Head of Corporate Development & Ventures at Infosys.
"We plan to deploy these funds in R&D and business development. We also have a few new drones in the pipeline to be launched soon," said Ankit Mehta, Co-founder and CEO of IdeaForge Technology.
Ideaforge hit the limelight with its product- NETRA. It is a man-portable unmanned aerial vehicle which can be launched from a small clearing by the roadside and made to fly over the area of interest up to a height of 400 m and it will send continuous real-time video of every movement on ground of people, vehicles or any movement without anybody knowing that they are being seen.
This was Infosys eleventh investment from their $500 million investment fund. (Image- Outlook Business)
Comments
comments