According to recent reports, Electronic Arts (EA) has decided to cancel an in-development single-player game being developed by Respawn Entertainment, which was set in the Apex Legends and Titanfall universes. The success of Apex Legends led to a change in development focus for Respawn, moving away from its Titanfall franchise, which was both single-player and multiplayer, to the highly successful battle royale. However, despite Respawn's proven single-player capabilities, as seen in the release of Star Wars Jedi: Fallen Order, EA may not be fully convinced.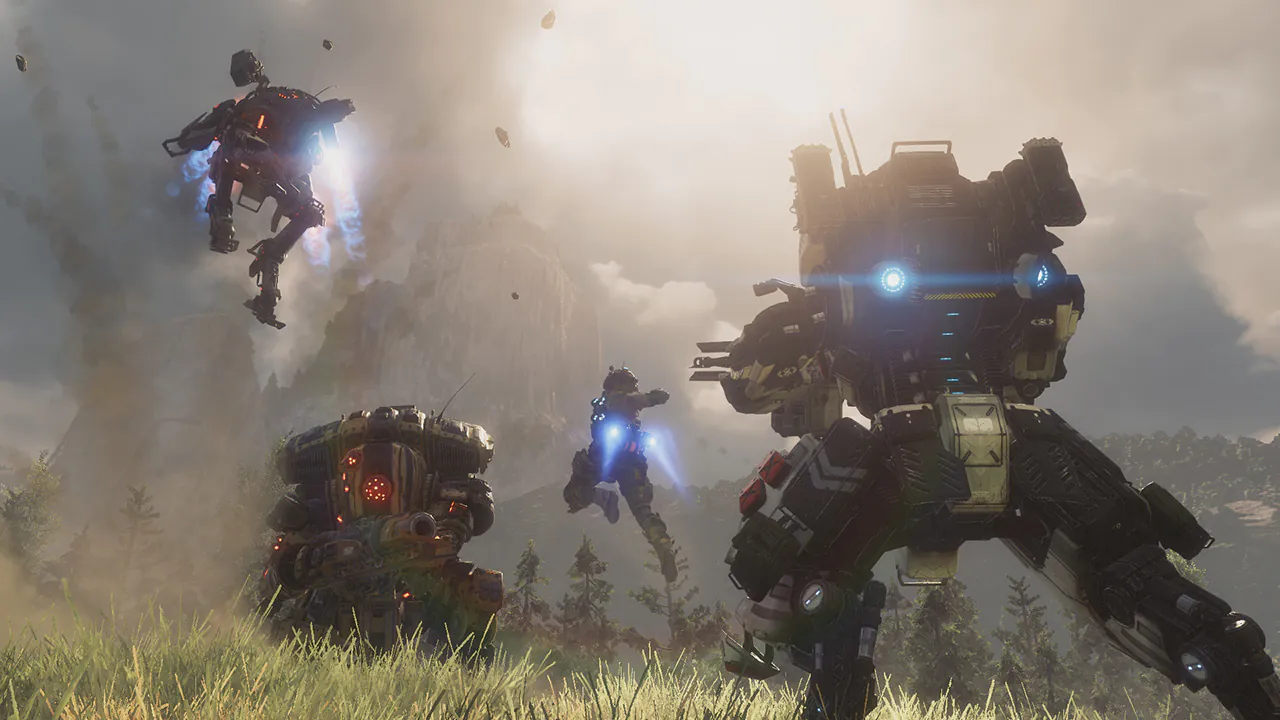 Speculation about a new single-player game being worked on by Respawn that wasn't part of its ongoing Star Wars projects began to circulate in 2022, with job listings referring to it as an "Apex Universe FPS Incubation Project." A departing developer confirmed that they were contributing to Respawn's single-player Apex universe game, though no official announcement was made.
Bloomberg's Jason Schreier has reported that EA has canceled the unannounced single-player Apex Legends game, without providing an explanation. The report mentions that EA is making cuts following a "disappointing outlook" for its current fiscal quarter. The project, codenamed Titanfall Legends, was led by Call of Duty, Titanfall, and Apex Legends veteran Mohammad Alavi, who left Respawn in early 2022.
NEW: Yesterday EA and Respawn quietly canceled a single-player game in the Apex/Titanfall universe, according to three people familiar. EA will try to find new positions for the ~50 people who were on the team but will lay off those who can't be placed: https://t.co/E5ivrqDUsa

— Jason Schreier (@jasonschreier) February 1, 2023
At the time of its cancellation, around 50 developers were working on the single-player Apex Legends game. The report states that EA will attempt to find positions for these developers on other projects, and those who cannot be accommodated will be given severance packages and laid off. This marks not only the end of a single game but also the end of an effort to build a single-player-focused team at Respawn.
Respawn Entertainment has become the focus of EA's recent cuts, with the publisher also closing down Respawn's Apex Legends mobile port. This decision to focus on cuts at Respawn, despite its overall success with both Apex Legends and Star Wars, suggests that EA is not confident in the future of Apex Legends and is withdrawing future investment into the IP.
The cancelation of the single-player Apex Legends game will be a major disappointment for fans of the two Titanfall games, who have been asking for a Titanfall 3 for years. Despite the newly canceled single-player title only being loosely tied to Titanfall, it would have likely been well-received by the dedicated fanbase. Regardless, both Apex Legends and Titanfall fans are expected to push for another Respawn single-player title with increased determination.