The majority of us exchange a tonne of private information online, and Big Tech firms are often the data's gatekeepers. But ever wondered how much information they provide to the government? How frequently do governments ask for user data? The answer is a lot, and a lot again, according to a recent study by VPN service provider SurfShark.
According to a recent analysis by SurfShark that examined the user data requests that Microsoft, Apple, Google, and Meta received from 177 different governments between 2013 and 2021, the tech giants frequently accede to these demands.
Four Big Tech Companies 
Apple was the most cooperative of the four Big Tech companies under investigation, granting requests for user data in 82% of cases as opposed to 72% for Meta, 71% for Google, and 68% for Microsoft. Interestingly, Big Tech disclosed user data 81.6% more frequently in the UK than elsewhere.
According to the research, the US is by far the country that seeks user data the most. With 648 requests per 100,000 persons, Germany ranked second internationally behind the US. The UK government is currently in fourth position, demanding user data from Big Tech corporations seven times more frequently than the average country. If we talk about the top 10, five nations are from the EU, with the remaining being the US, Singapore, the UK, Australia, and Taiwan.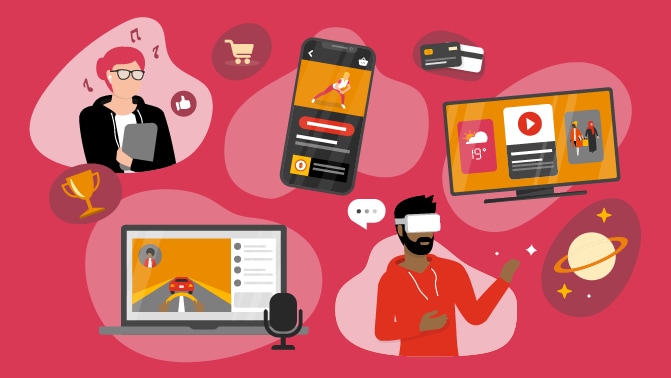 Governments demand this data more frequently in reaction to the recent increase in online crime. From 2013 to 2021, the total number of accounts sought doubled, reaching 6.6 million. This may include particular user data, such as IP addresses or device locations. This information is frequently utilised to support criminal investigations but may also be used to resolve civil or administrative matters that call for digital evidence.
Conflicts over data confidentiality 
According to Gabriele Kaveckyte, Privacy Counsel at Surfshark, authorities are now looking into additional ways to monitor and combat crime through internet services and demanding data from technology firms.
Internet service providers would be required to find, disclose, and delete content connected to abuse under a law that the EU proposed last year. While this is a laudable purpose, some people worry that the new regulations may compromise end-to-end encryption and user privacy.
"On one hand, introducing such new measures could help solve serious criminal cases, but civil society organisations expressed their concerns of encouraging surveillance techniques which may later be used, for example, to track down political rivals," commented Kaveckyte. 
Big Tech has been fighting with the authorities and one another over data confidentiality for the last few years. There are persistent concerns about government monitoring and scepticism about internet companies capacity to protect data, particularly in light of many high-profile leaks.