On Tuesday, the U.S. Commerce Department announced proposed regulations to stop China and other nations of concern from using $52 billion in financing for semiconductor manufacture and research. The proposal prohibits those who receive U.S. funding from expanding chips funding manufacturing in nations like China and Russia that are of concern, as well as prohibits those who receive incentive funds from working together on joint research or technology licensing projects with a foreign entity of concern.
Additionally, it designates some semiconductors as being essential to maintaining national security, designating these chips as not being under the category of legacy chips and subject to stricter regulations.
$39 billion program to subsidize the chips funding 
Chips "used for quantum computing, in radiation-intensive environments, and for other specialized military capabilities" are covered by this measure, as well as current-generation and mature-node chips. "These guardrails will help ensure we stay ahead of adversaries for decades to come," said Gina Raimondo, secretary of commerce.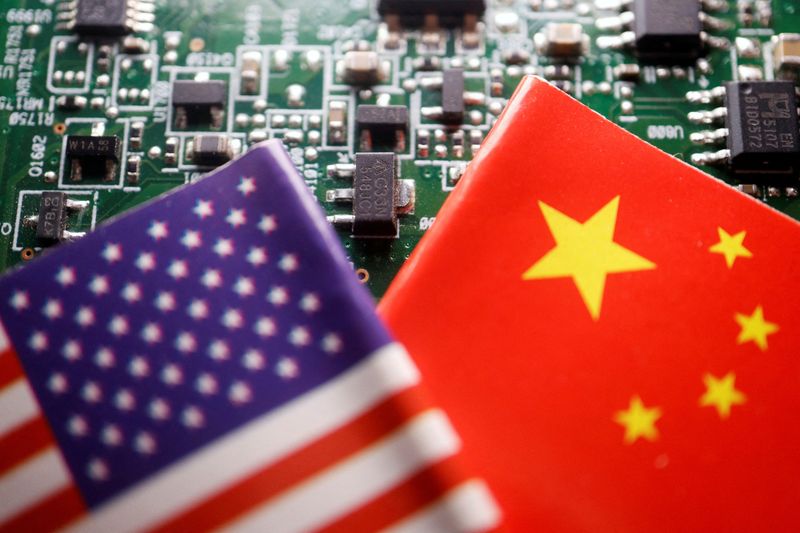 The Commerce Department intends to start accepting applications for a $39 billion program to subsidize the manufacturing of chips in late June. The measure also establishes a 25% investment tax credit, worth an estimated $24 billion, for constructing chip facilities.
The agency significantly expanded its reach to halt Beijing's scientific and military advancements in October by releasing new export rules to bar China from certain semiconductor chips produced anywhere globally with American machinery.
The regulations expanded upon limitations imposed in letters addressed to leading tool manufacturers KLA Corp, Lam Research Corp, and Applied Materials Inc last year, effectively compelling them to cease supplies of equipment to plants creating advanced logic chips that China completely controls.
Parent Company of SK Hynix announces plans to invest $15 billion 
On Tuesday, the Commerce Department announced it would strengthen such controls by coordinating memory chip forbidden technology thresholds with CHIPS national security guardrails and adding "a more restrictive logic chip threshold than is used for export controls."
While the parent company of SK Hynix, SK Group, announced plans to invest $15 billion in the US semiconductor sector last year, Samsung is now developing a chip facility in Texas that might cost more than $25 billion. Both may submit financing requests.
According to the commerce ministry, the proposed regulations for grant recipients limit the increase of China's chip production capacity to 5% over ten years as measured by wafers and 10% for older legacy chips.
The ministry noted that they do not restrict spending on equipment replacements required to operate current facilities or on technology and process enhancements investments.