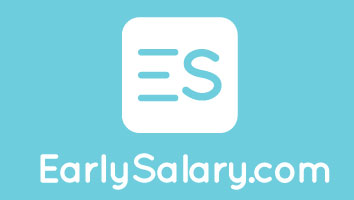 04 January 2018, India:
Fintech startup EarlySalary has raised ₹100 core ($15.7 million) in Series B funding round. The funding round was led by Eight Roads Ventures India.
Existing investors, IDG Ventures India, Dewan Housing Finance Corp Ltd (DHFL) and Ashok Agarwal also participated in the funding round.
As a part of deal, Dhyanesh Shah, Principal at Eight Road Ventures, will join the EarlySalary board.
Dhyanesh Shah said, "The financial services market in India is ripe for disruption, and we have been actively looking for differentiated opportunities. the company has cleverly leveraged data and technology to provide instant affordable loans to an otherwise excluded customer segment."
Akshay Mehrotra, Co-founder and CEO of EarlySalary said, "Firstly to further improve our technology stack and work on further investing in machine learning systems for better, faster and more prudent risk management. Secondly, to focus on building additional products and tenure options to help our customers across their varied cash needs. And thirdly, to leverage this better technology and broader product portfolio to grow our monthly volume to 100,000 disbursements by end of 2018"
Mehrotra added, "We have been able to offer access to short-term loans to young working professionals, who don't have a credit bureau rating. We use social algorithm and artificial machine intelligence for risk assessment. Deploying machine learning has helped us in faster loans approvals".
Ashish Goyal, Co-founder and CFO said, "Our relentless efforts aim to achieve a fine balance between customer experience, risk management and service millennials in a new way. With this additional capital, we are confident in expanding our ability to reach to more customers and have a stronger lending book to support our growth."
EarlySalary was founded in Akshay Mehrotra and Ashish Goyal in 2015. It is an online lending platform. It provides salary advances and instant cash loans and provides a smart risk scoring system.
(Image – Advantage Club)
Comments
comments