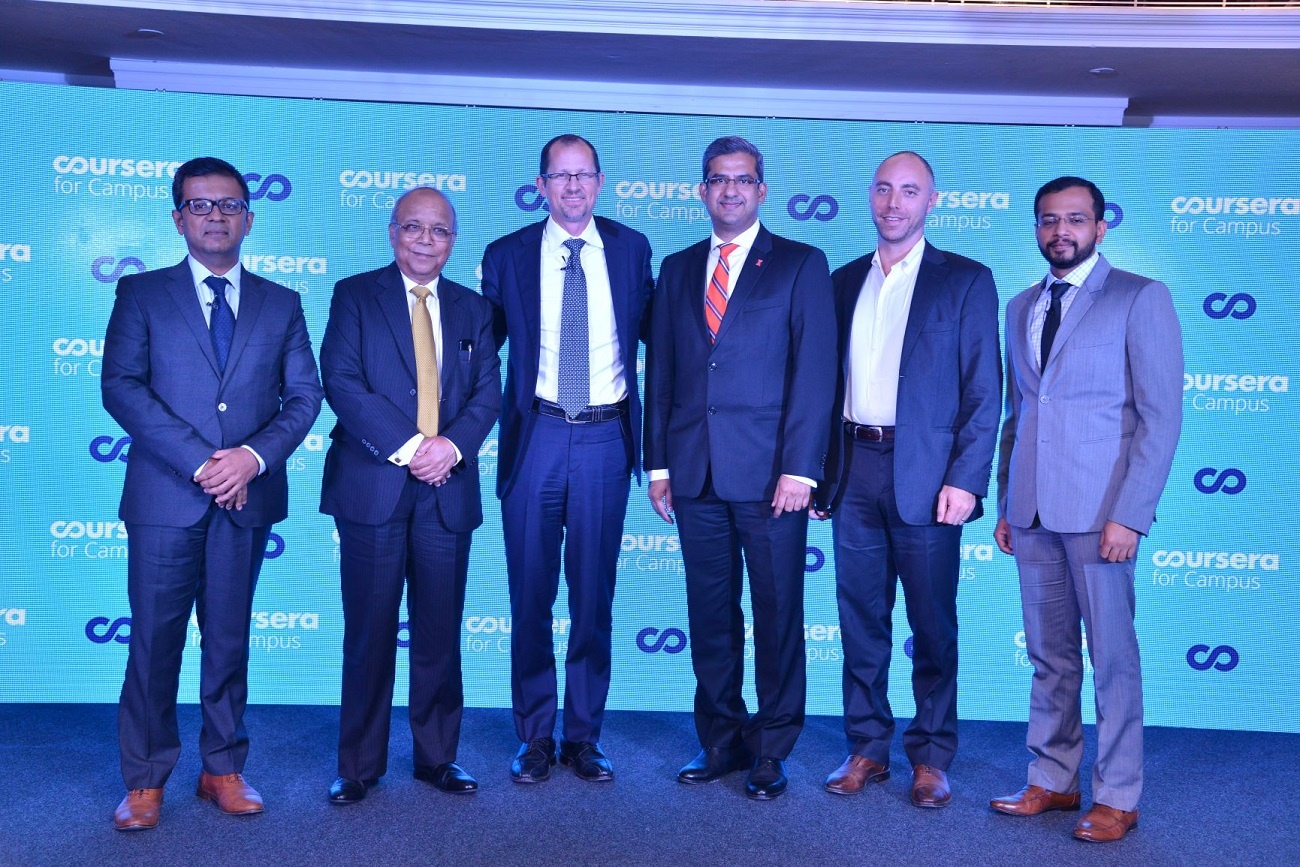 04 October 2019, India:
Ed-tech platform Coursera has launched Coursera for Campus to help universities around the world. Now any university can use content on Coursera to deliver job-relevant, multi-disciplinary online learning to its learners.
Universities will also be able to use Coursera's tools to author content and assessments, Coursera Labs for hands-on projects, and Coursera's learning analytics to improve and track learner outcomes.
The company said that Coursera for Campus gives universities the ability to Provide current students with job-relevant learning and credentials, Enable faculty to author and scale online programs for free and Deliver lifelong learning to alumni, faculty, and staff.
Jeff Maggioncalda, CEO of Coursera, said, "Hundreds of millions of job seekers will enter the workforce in the coming years, but higher education in many countries finds it difficult to deliver the skills students need in the age of AI and automation.
Jeff Maggioncalda, CEO of Coursera, added, "Coursera for Campus gives universities the ability to quickly respond to the demands of a rapidly changing economy. With access to content from 200 of the world's top universities and industry educators, higher education institutions can easily enhance their existing curricula with critical digital skills and author online courses to keep pace with what employers need."
Matthew Rascoff, Associate Vice Provost for Digital Education and Innovation at Duke University, said, "The market for skills is evolving, and education must evolve with it. To reduce skills gaps and spread opportunity widely, we need to be flexible and adaptive."
Matthew Rascoff, added, "Coursera for Campus complements our core curriculum, allowing thousands of Duke students to advance their skills for a digital world. We're pleased to partner with Coursera to scale this proven approach to students worldwide."
Kevin Pitts, Vice Provost for Undergraduate Education at the University of Illinois, Urbana-Champaign, said, "In today's rapidly changing landscape, it's important to create lifelong learning experiences for our students and staff to stay competitive in the workforce."
Kevin Pitts, added, "Coursera for Campus has already proven to be a valuable resource for our on-campus populations, and we look forward to using the program to engage our students beyond degree programs."
(Image – Coursera)
Comments
comments