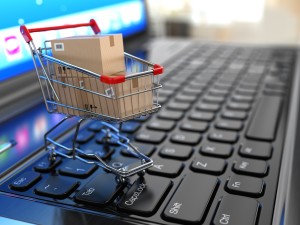 May 19, 2016: Flipkart's logistics unit, Ekart is set to launch a courier service that will  take on DTDC Express and First Flight Courier , as it builds a consumer-facing vertical to complement its core supply-chain management business. 
The launch will help to strengthen Ekart's new positioning as an independent logistics powerhouse, with Flipkart recently deciding to hive off the unit to allow it to cater to other companies. Ekart's clients now include Madura Garments as well as online retailers Jabong and Paytm.
With aggressive plans for its courier service, Ekart aims to capture 5-10 per cent of the market in the first year. Ekart Courier, which pegs the size of the consumer-to-consumer courier market at Rs 2,200 crore, expects revenue of more than Rs 200 crore in the next one year, effectively squeezing out more revenue per delivery executive.
Amitesh Jha, vice-president at Ekart said, "We expect this service will be as disruptive as Flipkart's entry into the ecommerce space" He further adds "The industry is still very unorganised. No one provides an end-to-end proposition that consumers want."
With plans to enter hyperlocal logistics market, Ekart has started piloting deliveries for restaurants in Bengaluru, according to the sources. Jha declined to comment on this.
Ekart's features include door-to-door pick-up of parcels in under 4 hours and delivery in two days. Customers can also avail online booking service and get real-time tracking and SMS updates. Ekart will offer complimentary packaging.
The pick-up service will be rolled out in Bengaluru next week and in 50 other cities by September. Ekart Courier will drop parcels at any of the 3,800 pincodes it directly reaches across the country.
Jha did not disclose the pricing but said it will "be competitive to tier-1 courier players. We will be offering far more value for the same cost."
The courier market is highly competitive with thousands of regional and national players, which makes generating profits from the service a tough proposition says experts tracking the logistics space. They pointed out that courier companies handle about two million shipments a day with networks of thousands of branches. Parcel sizes are typically less than half a kilogram, whereas ecommerce parcels are usually 1-2 kg.
Manish Saigal, Managing Director at consulting firm Alvarez & Marsal said, "Courier market is very pricesensitive. Typically, the yield players get in the courier market is Rs 15-25 per delivery. But for etailing-focused logistics players, the cost structure is way too high to address that market because they get around Rs 85 yield per delivery and are still not profitable."
Jha said he is not worried about the competition and that he expects Ekart's entry to expand the courier market and increase the number of packets delivered by each delivery executive. "Every additional item increases utilisation (of the executive)," he said. Ekart has about 15,000 delivery executives.
Ekart is aggressively seeking external clients and 50 companies have expressed interest in its services for its core business-business logistics facility says Jha . "We will have six customers in ecommerce and four in the normal B2B business boarded by June," he said.
By next year, Ekart expects shipments from non-ecommerce businesses to contribute to half its revenue. The company handles deliveries for third-party online retailers under a new initiative called Fulfilled by Ekart.
Also Read:  Flipkart To Promote Big Brands On Its Website And App Searches
Comments
comments