As stated in a statement made with the United States Securities and Exchange Commission (SEC) on Tuesday, Tesla Chief Executive Officer Elon Musk gave away stocks of $1.95 billion to charity the year before. Tesla is currently the most lucrative carmaker in the world.
Based on the filing, Musk contributed approximately 11.6 million stocks between August and December of the preceding year. The declaration, however, does not mention the names of groups or organisations that receive the donations.
The current owner, with approximately 13 per cent of Tesla, is the second wealthiest individual in the world.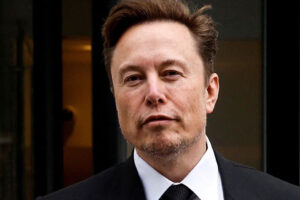 An email to Tesla seeking information about which organisation or charities obtained the funds took time to respond to the firm.
In 2021, Musk donated approximately $5.74 billion.
Experts estimate that Musk may have a financial advantage financially if he gifted Tesla assets to a charitable organisation. This is because stocks given to nonprofits are not required to pay the tax on capital gains that they would when sold.
In 2012, Musk became a member of the Giving Pledge, a promise made by several billionaires to donate at least half of their fortune to humanitarian activities either during their lifetime or after passing.
In 2001, he created the Musk Foundation, which, among many other things, offers financial support for the "development of safe artificial intelligence to benefit humanity." This data is taken from the foundation's official site.
Earlier, the chief executive of Twitter, Elon Musk, announced that the debut of its brand-new, premium API (Application Programming Interface) feature would be extended for another few days.
There has been an enormous number of inquiries for the potential changes with the Twitter API; the company declared in a tweet sharing the details throughout its Twitter Dev profile.
As we strive to offer the global developer community the greatest experience possible, the debut of our brand-new API system will be postponed by extra several days. We will be releasing more specifics throughout most of the upcoming period.
Comments
comments